Beaded Silver Sandals (# THW7089)
$158.00
Give your feet a glamorous glitter with these sparkly sandals. The wrapped toe posts and smooth leather footbeds offer incredible comfort, while rubber heels provide ample traction.
Leather footbeds and soles
Suede-lined toe posts
Rubber heels
Imported
THW7089
You Might Also Like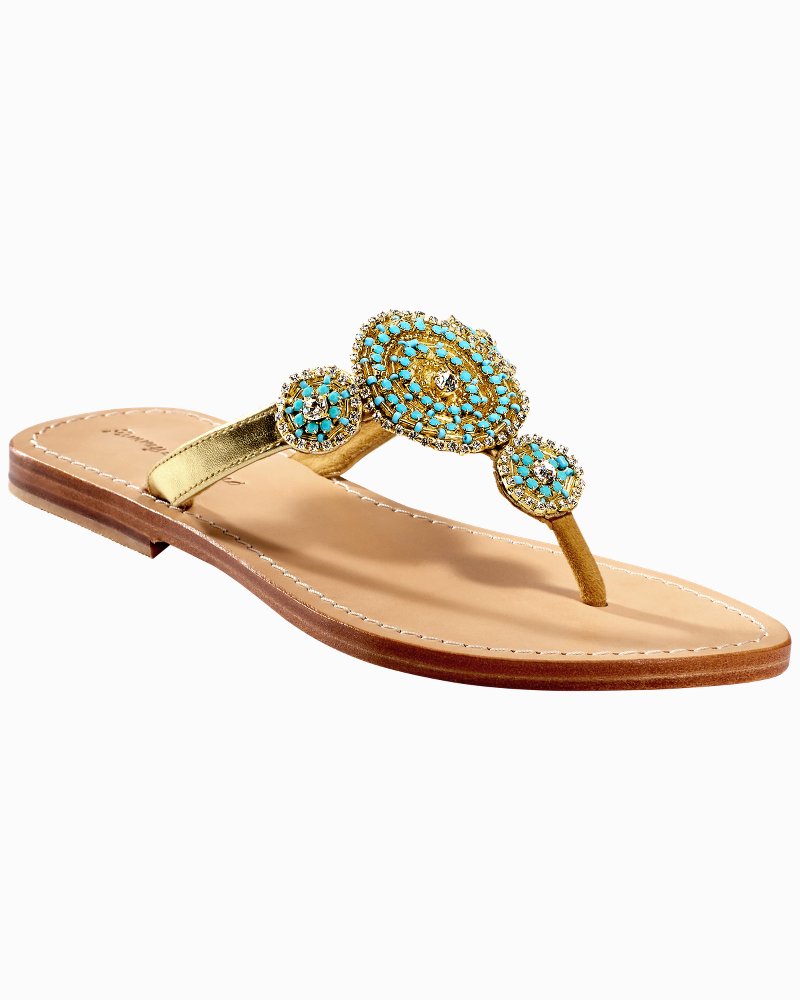 Turquoise and Gold Flat Sandals
$138.00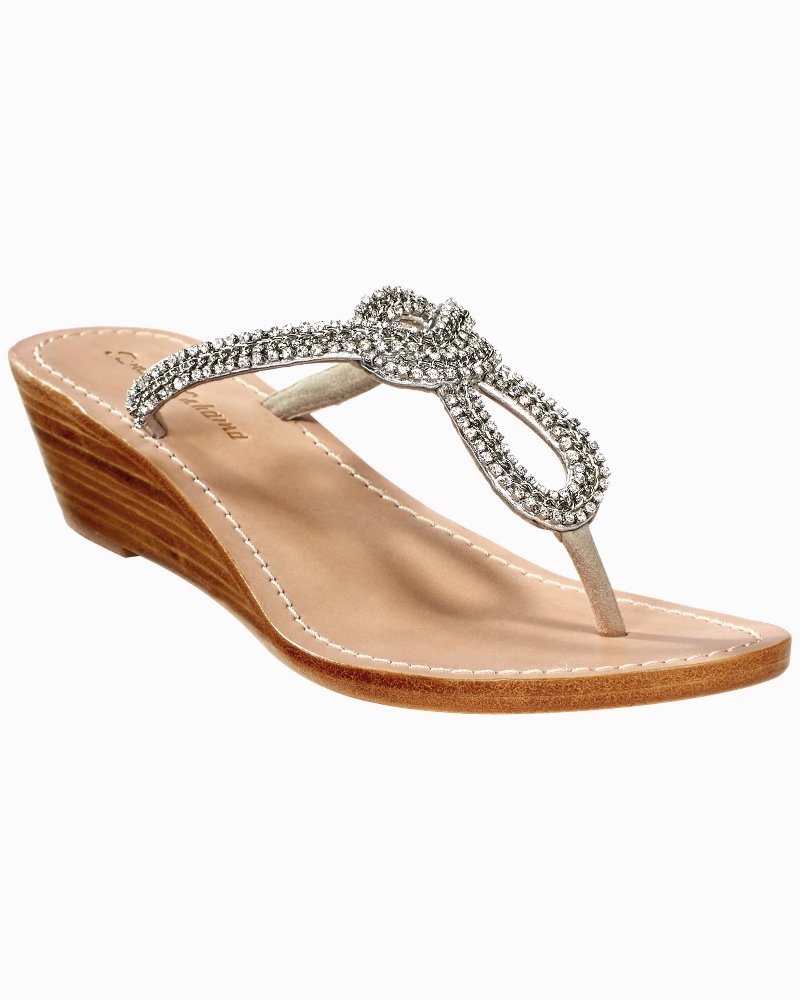 Rope Wedge Sandals
$168.00
Beaded Silver Sandals
47
47
Ba...Bling!!!
I cannot put in words how pretty these sandals are on my feet. And they are not just pretty, they are extremely comfy. I love it so much I got a second pair to put away for future wear (just in case TB decide to stop making them). HAHA
April 28, 2014
Lovely. Don't hesitate to buy them!
I bought these on Kauai last year and I am so in love with them. I wore them more in the summer than any other sandal I own. Before you walk in them the first time, take them out to a sidewalk and rough up the soles. They are very, very slick. My only complaint and it's a minor one is that they seem a bit big in the arch height. I have very high arches and they just seem too "Tall" from the sole to the top where the T part hits the top of your foot. I looked more closely at the sandals and there is a small leather covered elastic that connects the strap to the sole. It seems that this extra piece is what is causing them to feel too "tall" for me. Hey, I'll keep gripping my toes and just keep on wearing them because they are SO beautiful. They look just great with anything and the jewels are first rate. Get yourself a pair, you won't be disappointed.
April 14, 2014
My Cinderella shoes!
OMG...I can't even describe how beautiful these shoes are in person. They look spectacular with all of my Tommy Bahama dresses! I feel like Cinderella wearing them!
April 4, 2014
Disappointed
I bought these sandals to take on a tropical vacation to dress up in the evenings. They are very pretty and fit well (my feet are slightly wider than average). They are very comfortable. I was very disappointed however when the 3rd evening I wore them the strap broke! The stitching which attaches the leather to the sparkly part of the strap had come undone and the shoe was unwearable for the rest of our trip. I will have the shoe repaired and continue to wear them. I am, however,very disappointed in the quality provided considering the price I paid for the shoe.
February 17, 2014
Amazing
My girlfriends favorite sandals. She gets a new pair yearly!
February 3, 2014
Beautiful Sandals
These sandals are a glamorous way to wear flats but the walking surface is very slick. I'll have to either rough it up or apply something to the bottom before I'll feel comfortable walking in unfamiliar areas. The description notes that they have rubber heels for traction but they are not enough. However, the sandals are gorgeous so I'll keep them and find a way!
January 27, 2014
Beautiful and expensive but fell apart
Hubby bought these for me for Valentine's Day last year....returned them THREE different times due to stones falling out....so disappointed...gave up...beautiful but cheaply made for the price.
January 23, 2014
Beautiful & sparkly
Gorgeous sandals - would like them better with wedge heel. Shopping experience with Tommy is best online shopping & shipping experience - easy, quick and no hassle. Best shipping experience to Canada too. Would only be better if shipping to Canada was free.
January 2, 2014