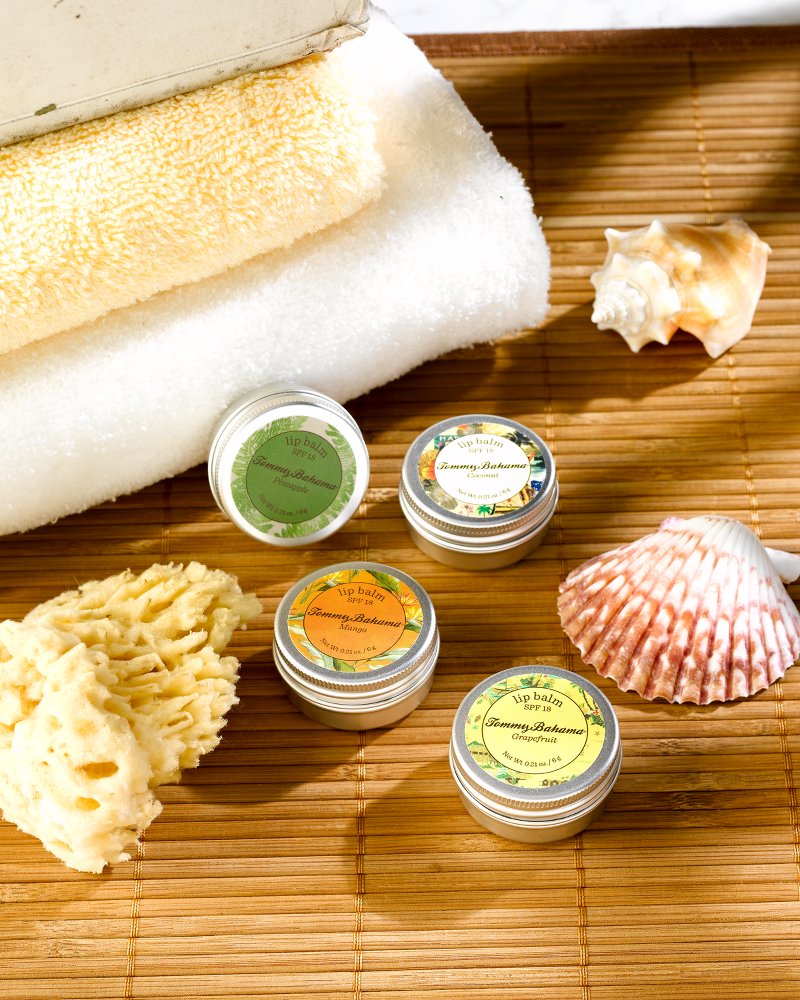 Tropical Lip Balm Set (# TH30656)
$26.00
Soothe your chapped lips and enjoy the delicious taste of the tropics! This set includes four incredible flavors: Coconut, Pineapple, Grapefruit and Mango. In addition to a delightful taste, our lip balms offer protection against the harsh rays of the sun and endless winds of the islands.
SPF 18
0.21 oz. each
TH30656
Tropical Lip Balm Set
7
7
Tropical fun
Received as a Christmas stocking stuffer. I take one or two wherever I go. Love the smell and the smooth texture.
May 7, 2013
Great taste and 20 SPF!
Multiple flavors and a higher SPF rating than the best known brand. I got the Mango, have yet to try the others.
February 12, 2013
Awful product
I do not like this product at all, very poor to use.
January 14, 2013
Smells horrible
Smells horrible! Will never buy or recommend again
January 12, 2013
Not what I expected :(
Very pleased with this product in the past but this time the lip balm was hard and crumbled when applied to lips. No taste or smell of the tropics :( Hoping I just received a bad batch.
January 5, 2013
Not what I fell in Love with in 2010
In the fall of 2010 I purchased a Pomegranate Tommy Bahama Lip balm and a Mint Mojito Tommy Bahama Lip balm in these great little tins. The balm had sunscreen, went on creamy and was Delicious. Kissing was extra fabulous for my guy when I wore the stuff :) Sadly, when I went back to buy more, these great balms were no longer available and the new tropical ones, of which I bought two, are no where near as magical. They are waxy and "candle flavored". Not special. PLEASE bring the others back. Granted the old Cane sugar one WAS too sweet but Pomegranate and Mint Mojito were The very best lip balms I have EVER tried.
December 17, 2012
Not recommended
The old lip balm was amazing, creamy, smelled good, and if you happened to get some on your lips or tongue, tasted good. This new lip balm is none of those things, and has a bit of a numbing effect on your lips, and tastes terrible. PLEASE bring the old lip balm back!!!! Also it says in the description that the set includes five flavors, my shipment only came with four lip balms.
December 26, 2011