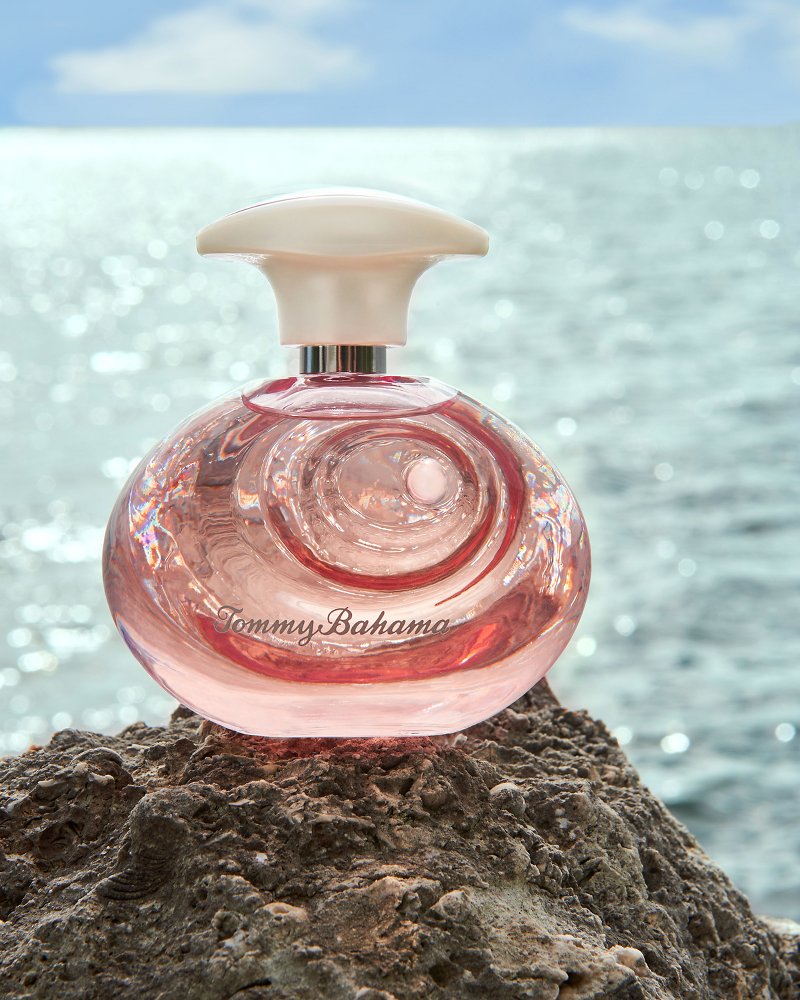 Tommy Bahama for Her 3.4 oz. Eau De Parfum (# TH31330)
$76.00
As alluring and intoxicating as you are, our 3.4-ounce eau de parfum opens with a mouth-watering top of succulent mandarin, juicy apple and nostalgically sweet honeysuckle. At the heart, creamy Gardenia blossoms are enhanced by Hedione Hi-Cis as they blend seamlessly with the indulgent scent of heliotrope flower. A sexy back of vanilla, earthy patchouli and soft musk is drizzled in the decadence of praline, leaving you wanting more.
3.4 fl. oz. eau de parfum spray
Made in USA
TH31330
Shipping restrictions apply [
details
]
Tommy Bahama for Her 3.4 oz. Eau De Parfum
34
34
I really enjoy wearing this perfume.
This perfume is light and sweet. It has slightly strong perfume smell/taste that can be "bruised" to allow the sweet smell you initially smell to shine through. I wear this perfume at the hospital and it is light enough as to not bother the patients. Pleasant every day perfume to wear. Bring the beach with you wherever you go.
April 9, 2014
Compliments galore!
Every time I wear this perfume, I get compliments from men and women! It's definitely my favorite fragrance and the only one I will wear! Love it!
April 7, 2014
Wonderful scent!
Typical Tommy Bahama style! Wonderful mild citrus scent that is perfect for all occasions. My wife loves it! Highly recommended!
February 3, 2014
We compliment each other!
We wear for her, and him we compliment each other.
January 29, 2014
The scent is refreshing and it makes the Midwest winter seem a little like I am in the tropics.
The scent is refreshing and it makes the Midwest winter seem a little tropical.
January 27, 2014
My brides signature fragrance
Normally i can find around town here in Atlanta somewhere but this Christmas it could not be found anywhere. I was going to be in the doghouse but your direct web site sales saved the day. I ordered on Monday 12-23 and you promised delivery by 12-24 and you met that commitment. Candidly I thought it might not really make it. Thanks, F L
January 24, 2014
Wonderful fragrance
I tried this parfum for the first time when i recently ordered it. I absolutely LOVE the scent and now plan to make it my signature scent. It is just wonderful and so sweet-smelling. I wear it every day. I have also received a lot of compliments on it while wearing it.
January 24, 2014
Very Happy
Used the same fragrance for 20 years and will do the same with Tommy Bahama for her.
January 18, 2014