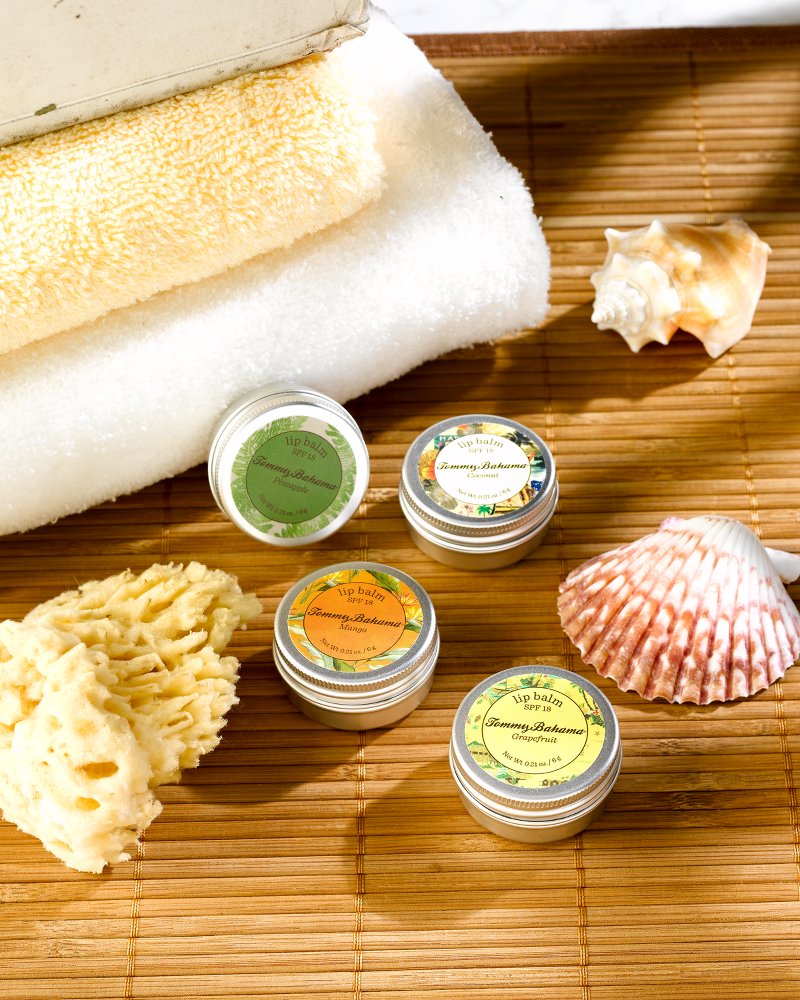 Tropical Lip Balm Set (# TH30656)
$26.00
We wish we'd made more, but this product is SOLD OUT.
Soothe your chapped lips and enjoy the delicious taste of the tropics! This set includes four incredible flavors: Coconut, Pineapple, Grapefruit and Mango. In addition to a delightful taste, our lip balms offer protection against the harsh rays of the sun and endless winds of the islands.
SPF 18
0.21 oz. each
TH30656
Tropical Lip Balm Set
10
10
very average lip balm - scent is faint, almost seems stale
Very average and disappointing. I used my 50 dollar coupon and purchased perfume trio and two sets of lip balm. Waste of money. Very disappointed with quality. Would not recommend
January 27, 2014
They seemed old
I got them for my wife for Xmas ... She buys them every year ..... We are very disappointed with them .... They seemed old no scent to them and they just did not feel good .... She threw out 3 of the 4. This was the first time I got them on line we have gotten them in the Naples store before.
January 14, 2014
Not what it used to be
I had fallen in love with the pineapple lip balm two years ago. It wasn't just creamy and hydrating! It was DELICIOUS and exuded the scents of the tropics - it was a real treat. Then I went back for more in 2013 and all I can say is YUCK! What have you done with the perfect product you used to have? The new pineapple does not smell anything like the fruit, tastes disgusting and is not easy to apply. I hope you correct this terrible product design mistake soon!!!
June 10, 2013
Tropical fun
Received as a Christmas stocking stuffer. I take one or two wherever I go. Love the smell and the smooth texture.
May 7, 2013
Great taste and 20 SPF!
Multiple flavors and a higher SPF rating than the best known brand. I got the Mango, have yet to try the others.
February 12, 2013
Awful product
I do not like this product at all, very poor to use.
January 14, 2013
Smells horrible
Smells horrible! Will never buy or recommend again
January 12, 2013
Not what I expected :(
Very pleased with this product in the past but this time the lip balm was hard and crumbled when applied to lips. No taste or smell of the tropics :( Hoping I just received a bad batch.
January 5, 2013