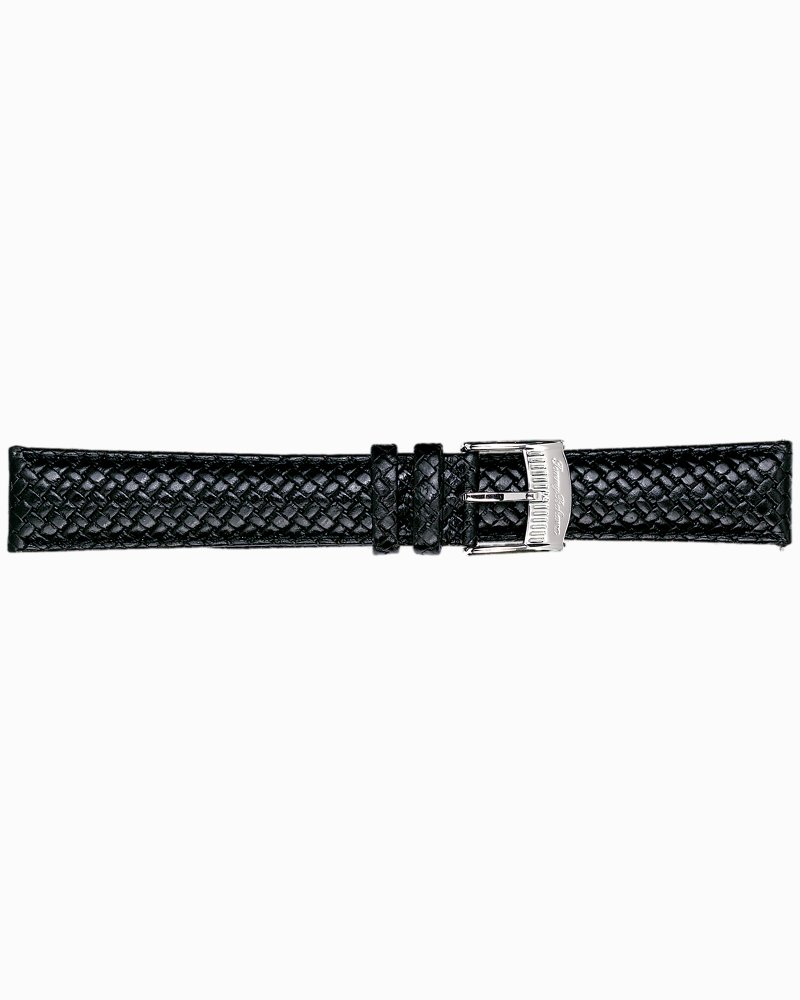 Women's Woven Leather 14mm Watch Strap (# TBSL14)
$50.00
We wish we'd made more, but this product is SOLD OUT.
This watch strap highlights your look, and replaces your existing band, with the enduring charm of the islands. Rich leather is woven into an intricate design, while the tang-style buckle is engraved with our Tommy Bahama® logo. Dual, woven tip keepers; topstitch accents.
Woven leather
Width: 14mm (approx. 0.55")
Imported
TBSL14
Women's Woven Leather 14mm Watch Strap
7
7
It was great to find an exact match to the strap for my TB watch.
It was great to find an exact match to the strap I had for my TB watch. The original was totally worn out. I have had it for many years. This one should last for many more.
April 14, 2013
band is wearing out (color)
This is very nice looking band but I was a little disappointed in the fact that I don't wear it everyday and the color on the band is wearing off.
March 1, 2013
Beautiful and Simple
I normally have to have someone replace the bands on my watch's. This beautiful band was so easy...I did it myself! It is a classy, simple, beautiful watch band...to go on my favorite watch! Thankx:-)
December 2, 2012
Great quality watch strap!
I've replaced my watch strap for my Tommy Bahama watch with other brands, but nothing compares to the quality, visual attractiveness, and fit of an original Tommy Bahama watch strap. The only problem is that since I buy this in the tan color (which is light), it eventually discolors, and I have to replace it.
November 16, 2012
great product
The product is terrific, can be installed easily at home, changing to black from brown gives my watch a whole new look!
October 18, 2012
Watch Strap
I bought a new watch strap after the original one on the watch broke. After paying $50 for this strap, I hope it lasts longer than the original one as it did not last long at all & broke fairly quickly. The original strap should have lasted longer than it did since the watch was not a cheap watch. As far as "do I recommend this product", I do not know yet but had to make a choice of either yes or no. I will know in the future whether I recommend it depending on how long it lasts this time.
October 6, 2012
Love the watch, love the watch band
I bought the watch a few years ago and the band wore out. I loved it so much I bought a new band instead of a whole new watch!
September 17, 2012