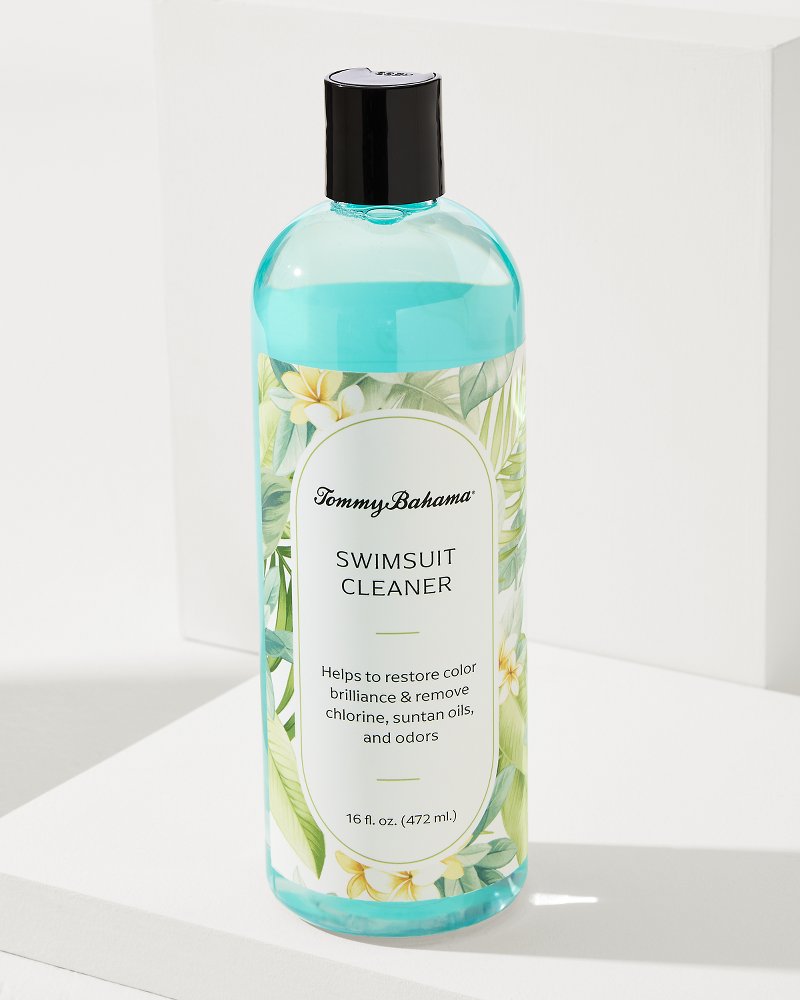 Swim Suit Cleaner 16 oz. Bottle (# TSW0000)
$12.00
Keep all your pieces of swimwear as clean and vibrant as they looked on their first day at the water's edge. Our 16-ounce bottle of cleaner maintains rich color and removes everything from chlorine to saltwater and sunscreen.
16 fl. oz.
Made in USA
TSW0000
Swim Suit Cleaner 16 oz. Bottle
1
1
Highly highly recommend this swim suit cleaner
I purchased this swim suit cleaner and I'm so glad that I did. I love my TB swim suits and want to care for them in the best way possible. This cleaner really cleaned my suits, easily removed waterproof sunscreen and took out the chlorine and saltwater from going to the pool and the beach. It smells great and I did not notice any color fade or any changes at all for that matter to my swim suits other than a fresh and clean suit. Perfection!
August 9, 2012