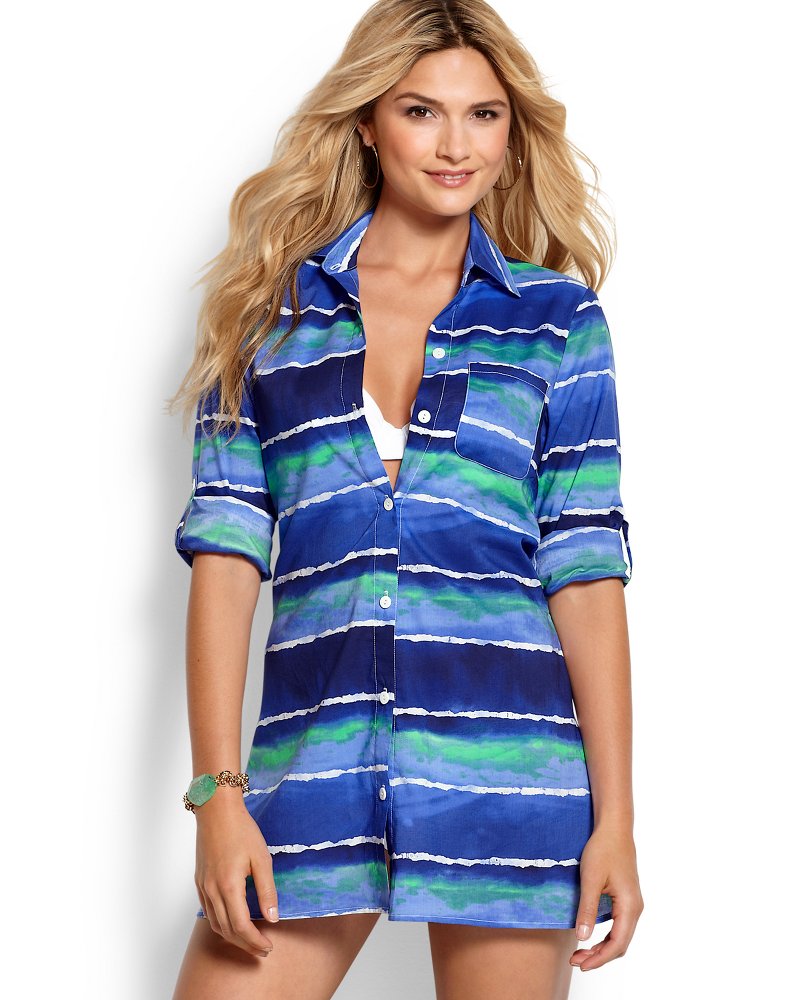 Water Waves Boyfriend Shirt (# TSW10290C)
$98.00
You'll rival the beauty of the sea whenever you play in this boyfriend-style shirt. Made from soft, lightweight cotton, this breezy charmer wears beautifully as a swim coverup or as part of a beachy ensemble. Its ocean-inspired print will have you dreaming of blue-green waters, and its convertible sleeves let you wear it any way you wish.
100% cotton
Hand wash cold; hang to dry
A-line hem
32" shoulder to hem
Imported
TSW10290C
You Might Also Like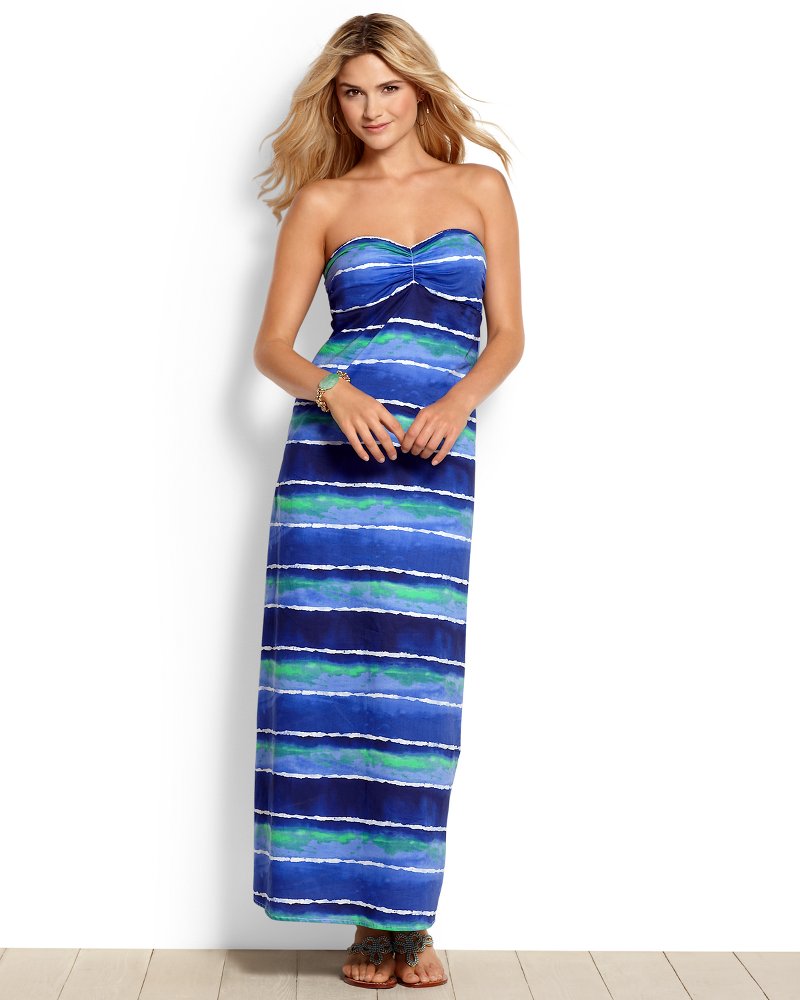 Water Waves Bandeau Maxi Dress
$104.00
Water Waves Boyfriend Shirt
4
4
Very disappointed
I was so excited when I ordered this cover up for a forthcoming vacation. The plan was for it to be my Go-To top for All Things Casual. However, I was very disappointed when I received it just in time for departure to discover that the sides sail out like a trapeze, which is not something you can see in the product image because the model's arms are covering that major design flaw. Loved the fabric, loved the shirt.....but won't be able to sport this unless I invest additional dollars in having the sides seamed in because there's no time to send it back and make a different/better/more attractive choice. The product description says "A-line." However, trust me, when I say that's a gigantic understatement, which doesn't begin to come close to describing the actual design.....it's much more like a ship sail in full billow mode. If you're looking for a real Boy Shirt, this is definitely NOT it. If you're going to the America's Cup races and you're a million miles tall, you MIGHT be able to wear this without looking ridiculous. If not, skip this and save the $8 shipping fee.
July 13, 2014
Should Have Heeded the Advice
Wish I had heeded the advice of the other reviewer who said this flared out at the hem. It doesn't just flare, it sails! Now I am leaving for vacay and don't have time to send it back, so I am going to have invest more money and have it altered so I don't look ridiculous in it. Tell your designers that they should have stopped while they were ahead...great fabric, great look...but they ruined it with their crazy windsail wings design (which you'll notice they covered up in the product image shown here). Very disappointing.
July 12, 2014
Adorable dress!
I love this! My husband loved it! It's comfy and flattering and the colors are just as vibrant (maybe even more so) than online! An adorable, dress for day and simple errands and such, this casually fabulous piece is one I'm glad that I bought!
May 26, 2014
unflattering
made me look bigger than I am (that's what every girl wants) it flairs out at the bottom a bit. real cute color, but too long and boxy - I am 5'7" 140 lbs, tried the small and the med both were unflattering. I wish they would make a shirt like this out of the stretchy material they make their dresses out of.
April 12, 2014