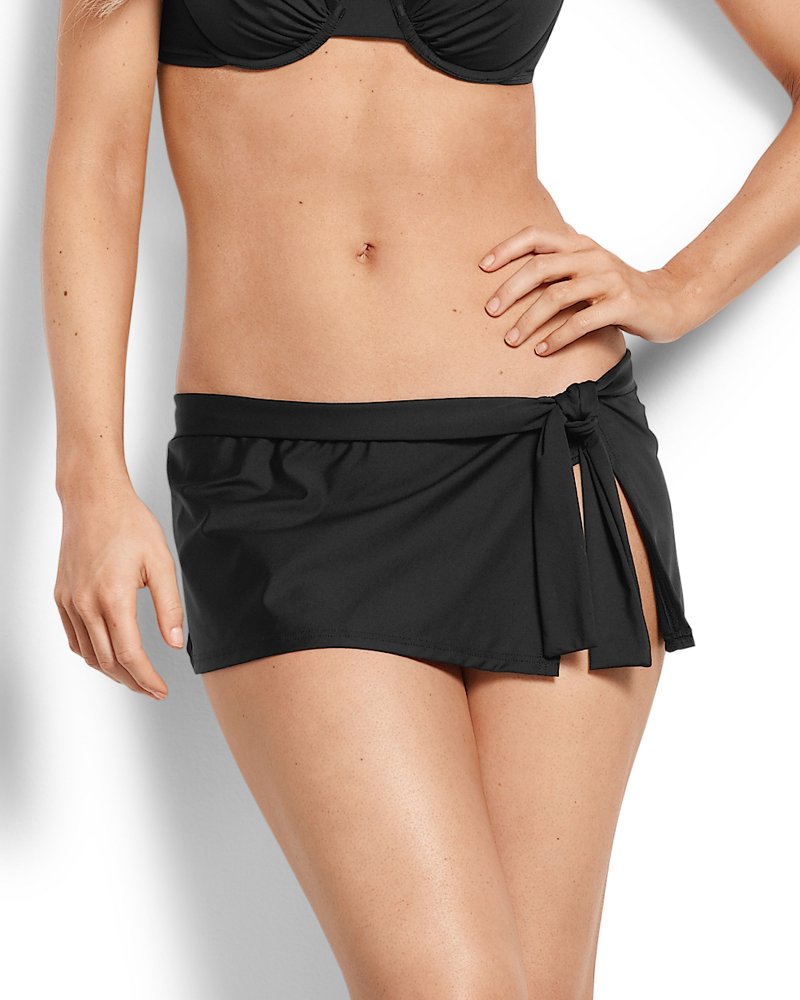 Pearl Skirted Hipster Bikini Bottoms (# TSW33120B)
$68.00
Bring seaside elegance to any water's edge in these skirted hipster bikini bottoms. A flattering look on any figure, they feature a coordinating hipster underneath and a stylish side-tie at the left hip. Made from premium Italian microfiber, they retain their shape, dry quickly and resist fading. Dyed-to-match lining.
Xtra Life Lycra® resists the effects of chlorine and other pool chemicals 5–10 times longer than unprotected elastane, allowing garments to keep their shape much longer.
80% nylon, 20% Xtra Life Lycra® Spandex
For best results, hand wash with our Swim Suit Cleaner
Fabric offers UPF 50+ sun protection
Dyed-to-match lining
Tops sold separately
Imported
TSW33120B
You Might Also Like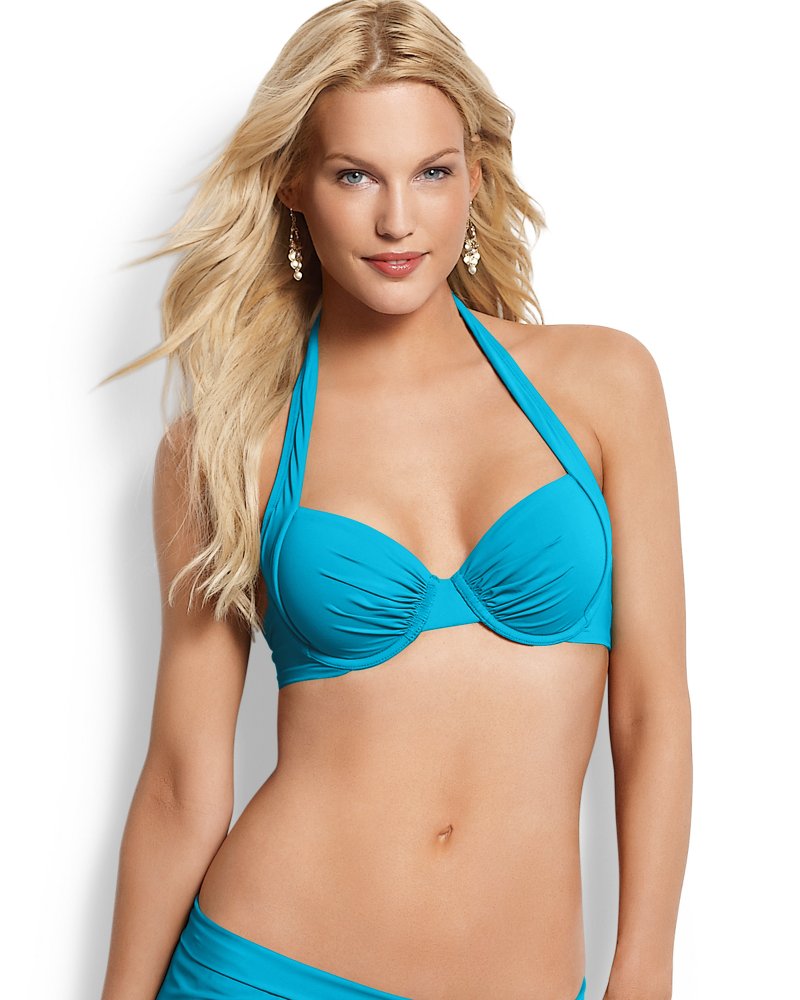 Pearl Underwire Bikini Top
$78.00
Pearl Skirted Hipster Bikini Bottoms
31
31
nice skirt
I ordered this item in 3 colors to go with other tops I already owned, as I needed to hide a recent surgery scar on my upper leg/hip from the sun for the next year. I had the good fortune to try a skirt on for size in a store so I knew what looked best. I ordered an xs, as they run slightly big. I did not want it to fall off when wet. Most things in Tommy Bahama run a little big for me for the size. I am 5'7" 125 lbs. I usually order size 2 or 4 in this store. I am very satisfied so far, they are flattering, not too long.
June 10, 2014
Fabulous skirted bottom!
I own this bottom in 5 different colors and prints. I love it! I am 50, fit, and thin, but I have NO backside to speak of. I love to wear a bikini, but typically they are not flattering to my body type. This hipster bottom creates the perfect illusion for my figure. I feel comfortable, sexy and confident in this skirted bottom. I mix and match with several different tops. I usually wear a medium bottom, but the size small fits perfectly. This is a fabulous skirted bottom!
May 17, 2014
Flattering on me
I've been looking for something a long time until this one, it's just flattering even for a heavy-bottomed like myself, the length is modestly flirty but not too short, like those of figure skaters'. I'm happy with it, and glad to find out it comes with prints too. Just wondering if the white one will come sheer after a dip.
April 27, 2014
Perfect fit!!!
As cute on as it is in the picture!! Love the variety of different colors and prints!!
April 18, 2014
Just right for Mommy
I am not a size 2, and I have young children, so I needed a suite that would stay on during activity, cover the mommy bulges - while not making me look like a grandma...this skirt paired with a tankini top from TB does just that! This is my go-to suit for summer.
April 4, 2014
Swim suit bottom
fit is good,style good..I have this same bottom in a print, love it. So when I received this I was very surprised with the material..the print feels like quality material, the black one is a very thin low quality material. I ordered a black top to match and the shades of black do not match. I know this is minor but the tints do not match. I have ordered many times from Tommy Bahama, keep coming back because of quality..its too bad this swimsuit bottom does not hold up too their standards.
March 7, 2014
good looking bottoms
I like the style of this skirted bottom with the Pearl Halter Tankini and it fits great. However, when wet, the skirt stretches a bit and gets heavy as does the tie until it dries but it's worth it to have the skirt design.
February 26, 2014
I love this flattering style and have purchased it in many colors
As a mature active woman: tennis, pilates, personal training, gardening, I've kept up with my figure. However, at a certain age (60+), certain areas need not be accentuated! I'm comfortable, but still feel "with it" in this pearl skirted hipster bikini bottom. As I was walking the beach in St. Barths, I received a couple of thumbs up! I took this as a compliment for the suit, and the realization that sometimes, a little more is better than less!
February 7, 2014