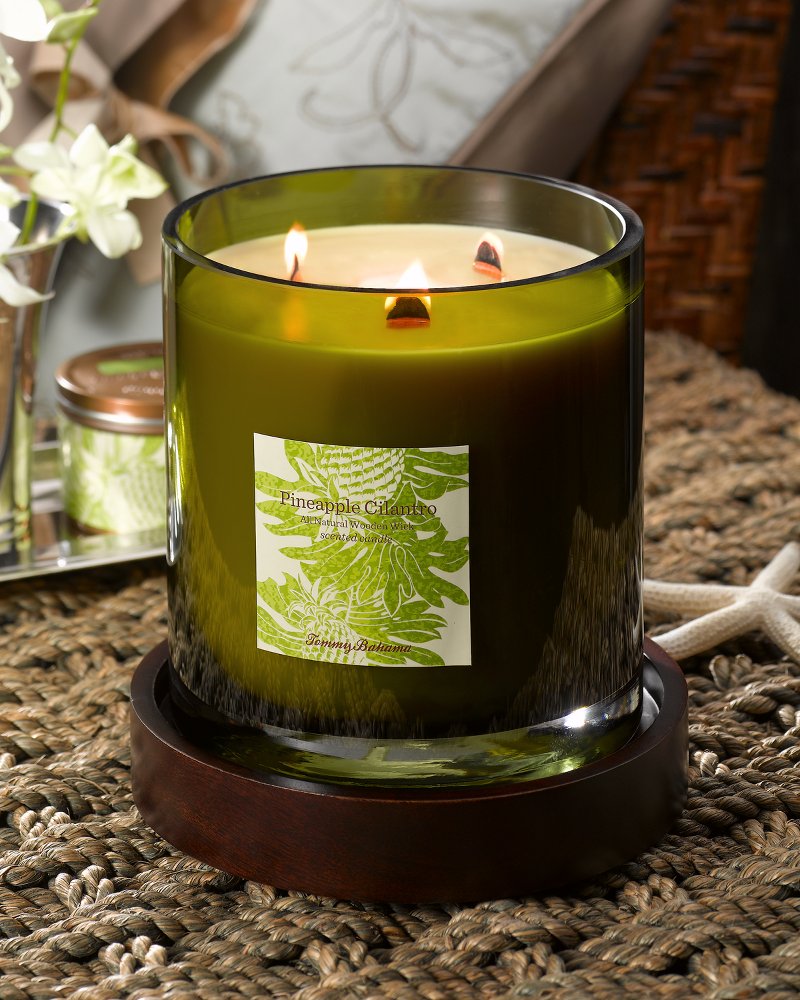 3-Wick Poured Jar Candle with Wooden Lid — Pineapple Cilantro (# TH30575)
$88.00
This large, 3-wick poured candle is an elegant option as a table centerpiece or an entryway accent. Made with our pleasing Pineapple Cilantro scent, it will inspire thoughts of the tropics with every breath you take. The wooden lid even doubles as an attractive base!
Burn time: 110 hours
Candle (without lid): 5.75" in diam. x 6" tall
(6.75" tall when using lid as a base)
Lid: 6.5" in diam. x 1.25" tall
Pineapple Cilantro: Notes of Hawaiian pineapple, sparkling kumquat, mango, lemon, cilantro, coconut milk and Tahitian vanilla bean
Imported
TH30575
You Might Also Like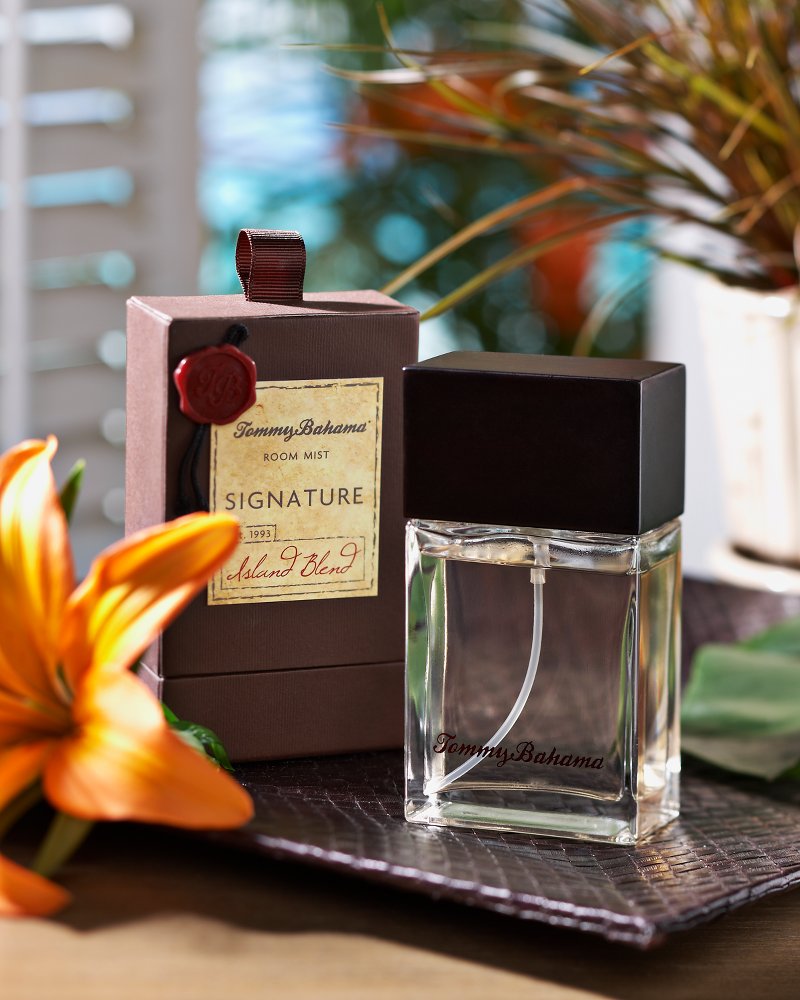 Island Blend Room Spray
$42.00
3-Wick Poured Jar Candle with Wooden Lid — Pineapple Cilantro
10
10
Did not disappoint...
First of I must say I am always in a state of confusion when selecting a candle from Tommy Bahama because they ALL smell wonderful. This was sent as a birthday gift to my dear friend in Michigan. She loved it! And is excited to have a scent of the tropicals to get her through the winter months..
November 8, 2013
My favorite!
These three wick pour candles are my favorites ever! They last so long and are worth the price! Their fragrance fills the room even when not lit. They are a perfect housewarming gift.
October 22, 2013
Well worth the price!
I was not expecting such a generous sized candle. The 3-wick burns evenly and the whole house smells wonderful.
August 25, 2013
Great Smelling Candle
This is our second one and we love it. We have a business and we burn it in our lobby and our guest enjoy the fragrance.
May 31, 2013
Best fragrance
"I have tried many brand candles, and this is # 1 in my book. The fragrance is wonderful but not over-whelming. The candle lasts forever.
May 18, 2013
Great Gift
Gave this candle to my mother and her boy friend for Christmas. They loved it!!! I had it gift wrapped and they said the packaging was beautiful. I think I will get one for myself!
January 17, 2013
LOVE these so much!
Tommy B's pineapple cilantro products are absolutely amazing and NEVER disappoint. We have used them in our home and condo for years....PLEASE do not ever discontinue this lovely scent!
January 15, 2013
Whole house smells heavenly, fresh, delicious!
Candle is so pretty sitting so nicely on the coffee table, but when lit up....ahhhh....I'm swept away to a tropical paradise! House smells amazing very quickly. Only thing that took me by surprise is the sound of the burning wicks. They make an audible "cackling/hissing" noise, so I put it in the living room so we can see it often and smell it burning, but the room is further away from the kitchen and main family room so we can't hear the noise. Also, $88 is a hefty tag for a candle, but this thing is huge and heavy--a centerpiece in itself--and will burn for seemingly ever! I'd buy another if and when it ever runs out.
July 6, 2012