SHIP TO: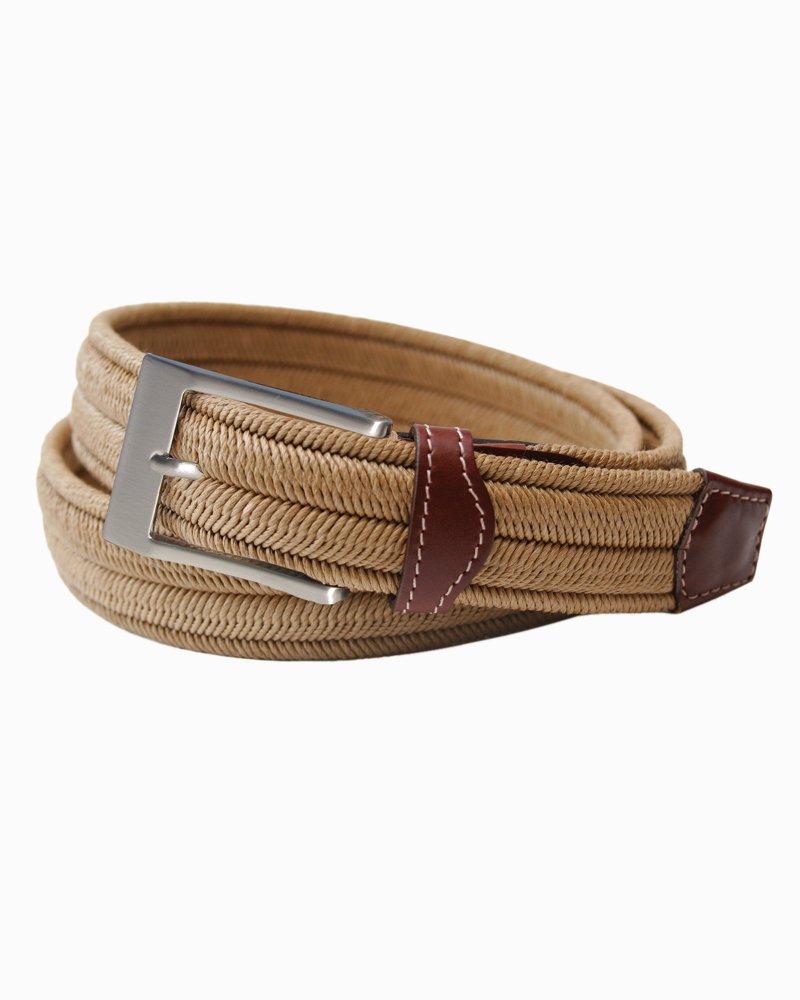 Castaway Woven Stretch Belt (# TM1103)
$88.00
Versatile style makes this belt a great choice for any wardrobe. Polished nickel finish buckle; smooth leather tip and keeper.
Woven cotton stretch Italian web
Width: 1.375"
Nickel finished buckle
Leather tabs
Imported
TM1103
You Might Also Like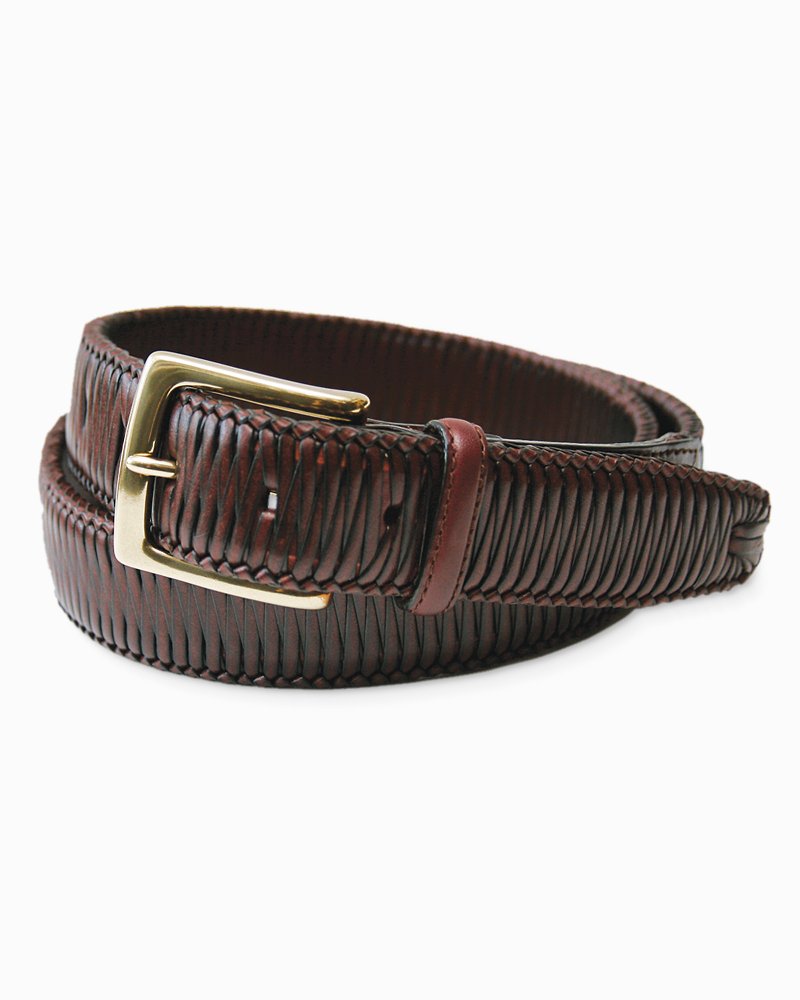 Largo Belt
$88.00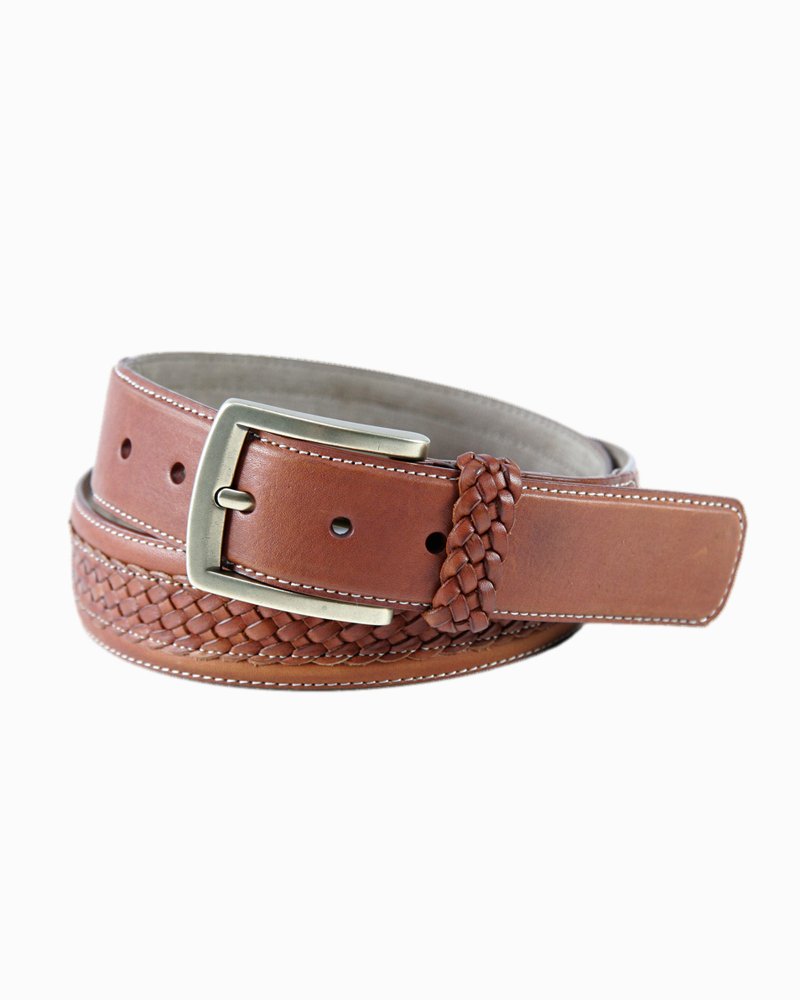 Anchors Away Belt
$88.00
Castaway Woven Stretch Belt
11
11
More Information Please!
When I received this belt as a gift, I saw that it had no holes to secure the buckle. I'm seeing now from other reviewers, that you can secure it at any point you choose. I'm wondering how long the belt will last by making "improvised" holes in it. It would be nice if your buyers would provide basic information like this on a product.
August 31, 2014
falling pants
this belt is like a rubber band- did you ever try holding up your pants with an old rubber band??
April 22, 2013
sizing problem
Originally ordered a large and the tip of the belt went way around to my left hip. Returned the belt and ordered a medium and it barely fit - a good 4 inch difference. Not happy with either the large or small. I have a 35 in. waist so you can go from there in figuring required sizes.
March 29, 2013
Great Product
The belt is slightly darker than what is shown in the photo but this green is just the color I needed to go with my shoes. Thanks TB! Also, I love the stretchy quality.
February 4, 2013
Nice belt
It's best when you are wearing something that doesn't really "need" a belt. For some reason, what feels "snug" to me eventually gets a bit loose with this belt vs leather belts. However, the casual style (I got blue) is great and this looks great with shorts and other things that generally don't require belts.
July 23, 2012
A great neutral belt
I love this belt! It is great for summer and the neutral color goes with almost anything. I also like the fact that it stretches. It is hard to find a belt with that feature. It was a great find!
July 6, 2012
LOOKS GREAT...FITS GREAT!
This is a very versatile belt which can be worn with shorts, chinos, or jeans and looks great every time. I have owned this belt in both colors for three years now. The belt wears well and still looks virtually new. I like the elasticity and the fact that it has no holes, so you get a perfect fit every time you wear it.
May 25, 2012
Belt was just too big & the fact it was stretch made it worse
The belt was just too big and the fact that it was stretch made it worse. Other than that it was fine but unable to wear it.
February 24, 2012