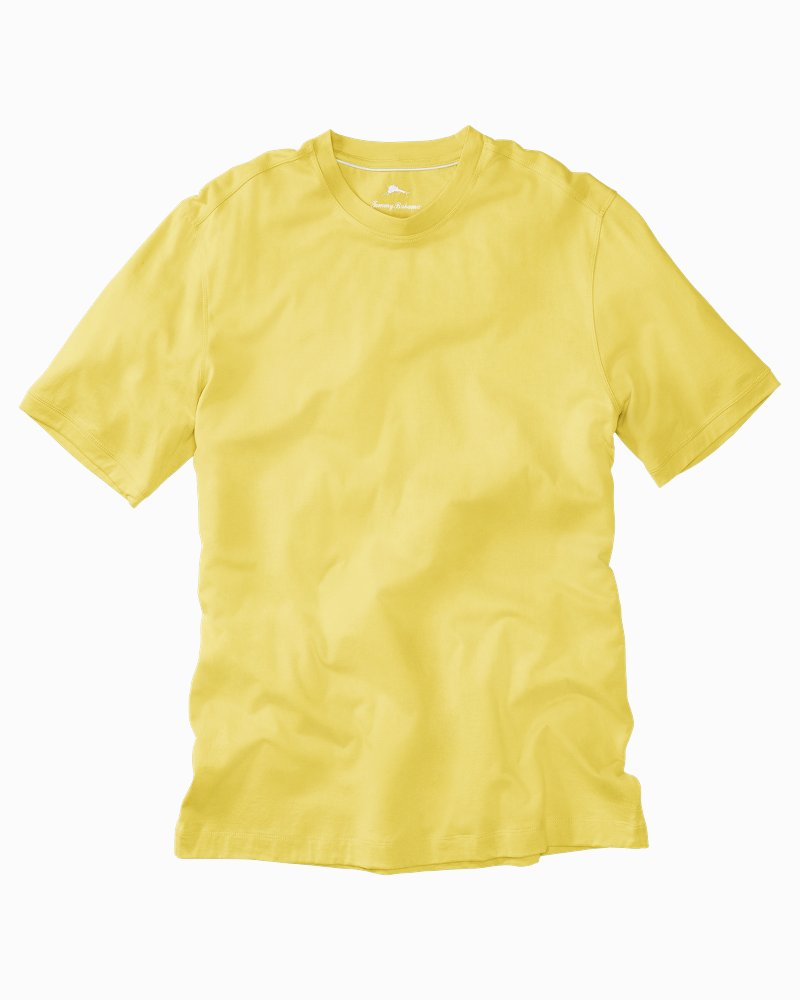 new colors! Palm Cove T-Shirt (# T21274)
$68.00
No matter what day of the week it is, whenever you slip into this tee, you'll be reminded of the weekend. Made with a soft, smooth blend of pima cotton and modal, it feels great against your skin and can be layered with anything.
50% pima cotton, 50% modal
Machine wash cold on gentle cycle; tumble dry on low setting
Do not iron
Tagless collar
Imported
T21274
You Might Also Like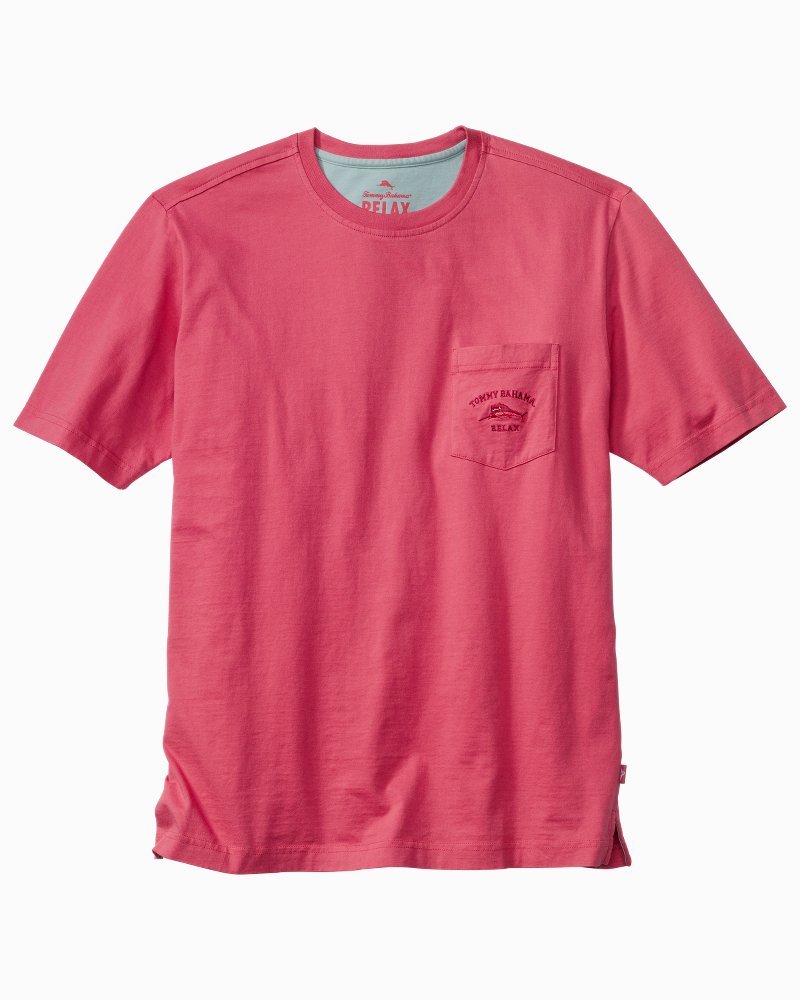 Bali High Tide T-Shirt
$45.00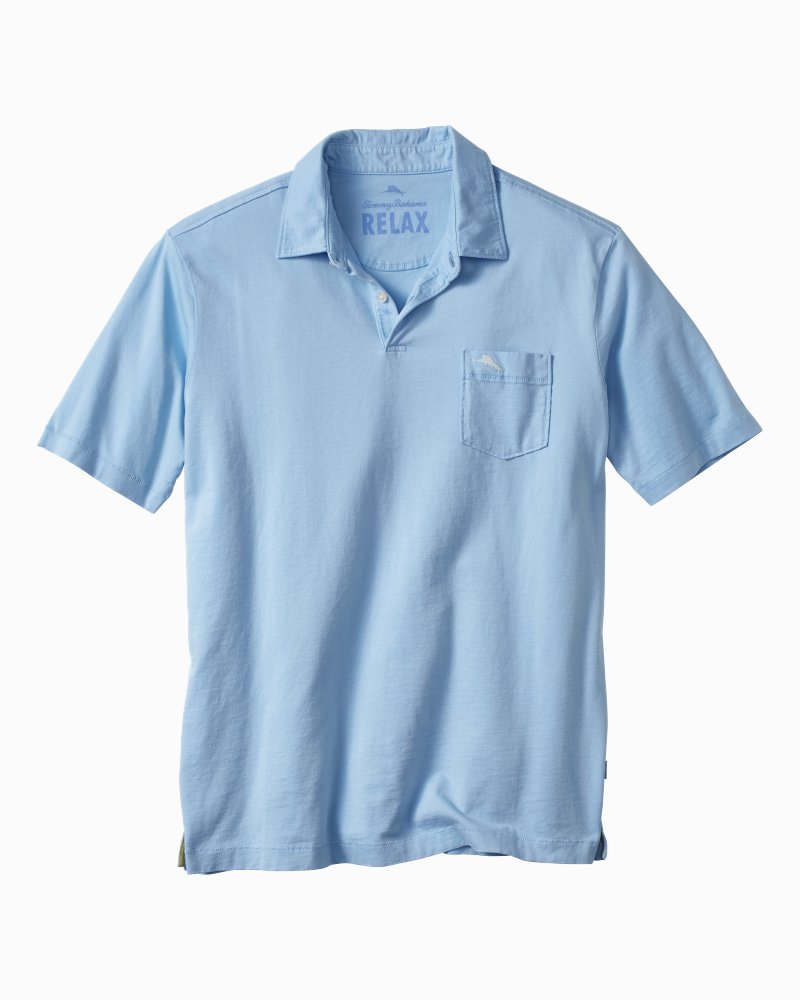 Bali High Tide Polo
$78.00
I had to return this product after one washing. It had small holes in the right sleeve.
One washing and holes in the sleeve as a result makes me nervous about the other palm cove t-shirts I bought. They are so comfortable I hope that t-shirt that got holes is just an exception. TB is sending a new one to replace it.
April 12, 2014
Love it
I really like the palm cove t-shirt for its comfortable feel and simple appearance. I can wear this with shorts, jeans or casual dress pants. Fills many different needs.
April 11, 2014
Love the Palm Cove T!
I have at least ten of these t shirts and absolutely love them. They fit true to size, have a great texture/feel and are tremendously comfortable. They can be worn to the tiki bar or under a blazer for a night out. The only negative would be that at $68.00 they are a bit pricey but I couldn't be happier with the product!
April 9, 2014
this is the best t-shirt ever. a 10 for me
Tommy Bahama is one of my favorite sites if not the best shopping site ever. I am well pleased with the quality add sizing of all the clothing I have purchased I would recommend this t-shirt to all my friends and family. thanks again for a great t-shirt
March 7, 2014
Texture feels awesome and comfortable.
I love the fit and softness of this palm cove t-shirt. It remains cooler underneath my Tommy collectibles and reversible sweatshirts. Shirt remained true to fit and comfort after washing.
February 23, 2014
Maximum comfort
Like other Tommy Bahama T's I have owned, it is expensive, but worth the extra $. Soft lightweight feel, and casual look makes it great for wearing aroung the house. But also nice enough to wear with jeans and jacket out to parties.
February 9, 2014
Comfortable but HOLES everywhere....
A very nice and soft T-Shirt, but the shirt is already starting to deteriorate after only a few months. I have 6 of these shirts!! See pic!! I don't think this should be expected of a $68 tee shirt. Pic wouldn't upload in previous review!!
January 25, 2014
Great Shirt
Ordered the shirt to wear under sweaters and am real pleased with the fit and quality of the shirt.
January 20, 2014