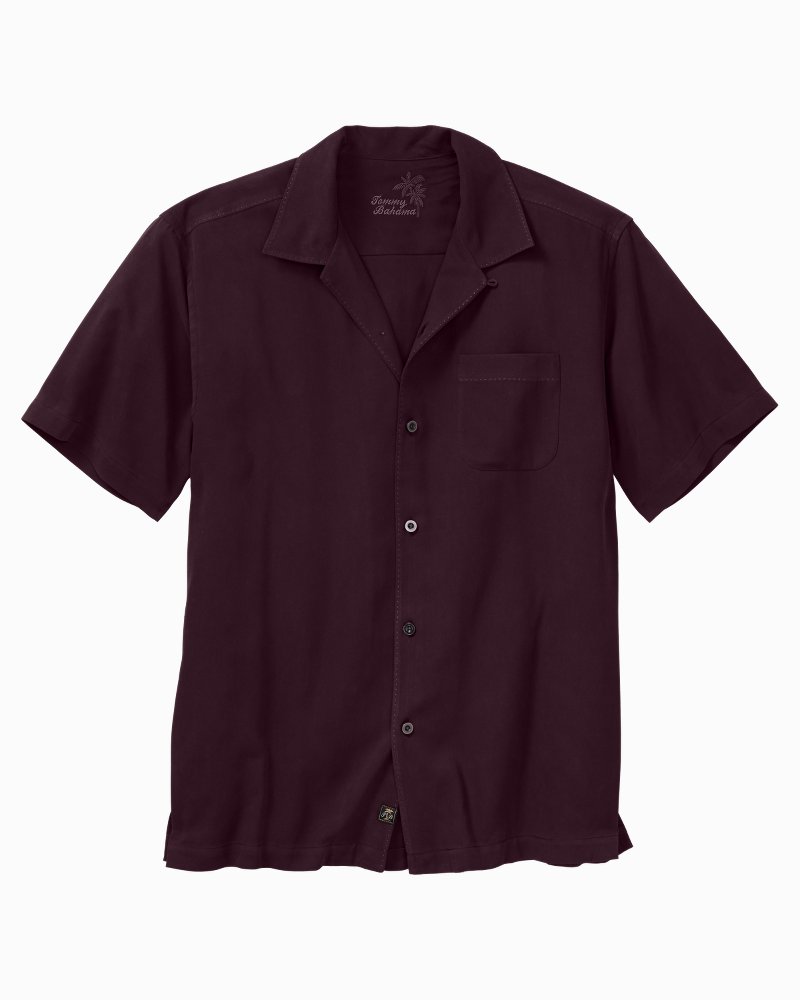 new - Catalina Twill Camp Shirt (# T34181)
$98.00
This camp shirt is about as "anytime, anywhere" as it gets! With clean, classic style, its silk twill fabric stuns with an amazingly soft hand. Solid in color, it serves as a versatile option for looking your best, whether you're in Vegas, Oahu or the French Riviera. Pickstitch details add a distinguished touch to the collar, shoulders, front pocket and placket.
100% silk
Machine wash cold on gentle cycle; hang to dry. Can also be dry cleaned.
Button-loop collar
Straight hem with side vents
Imported
T34181
You Might Also Like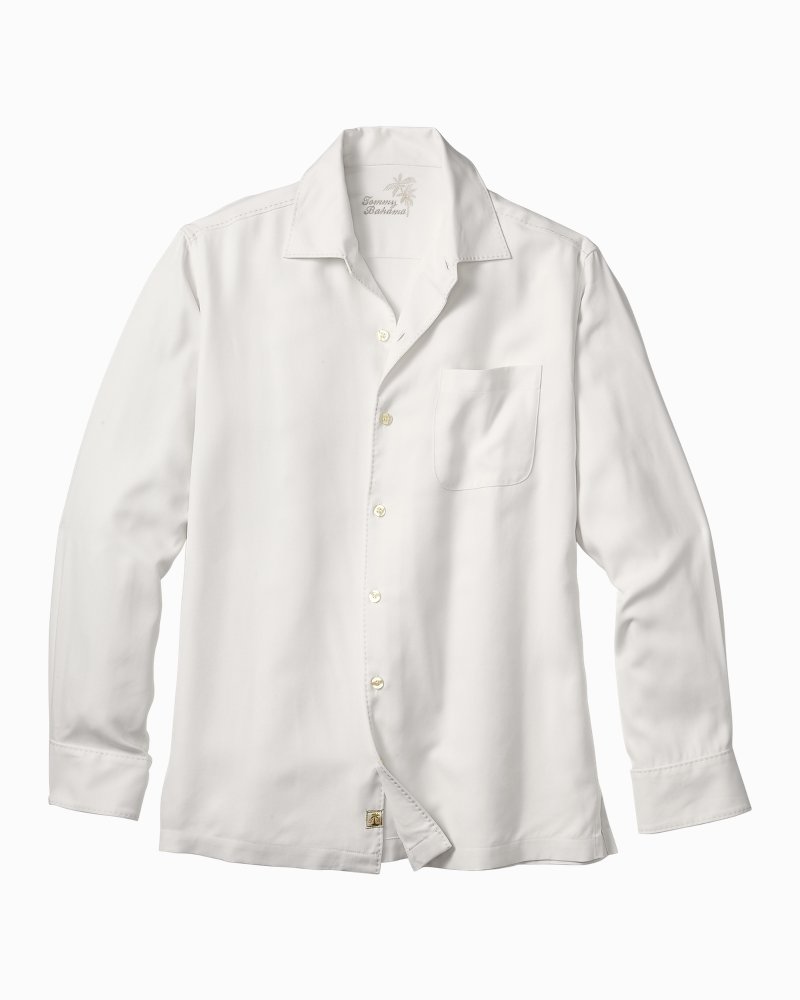 Catalina Twill Shirt
$110.00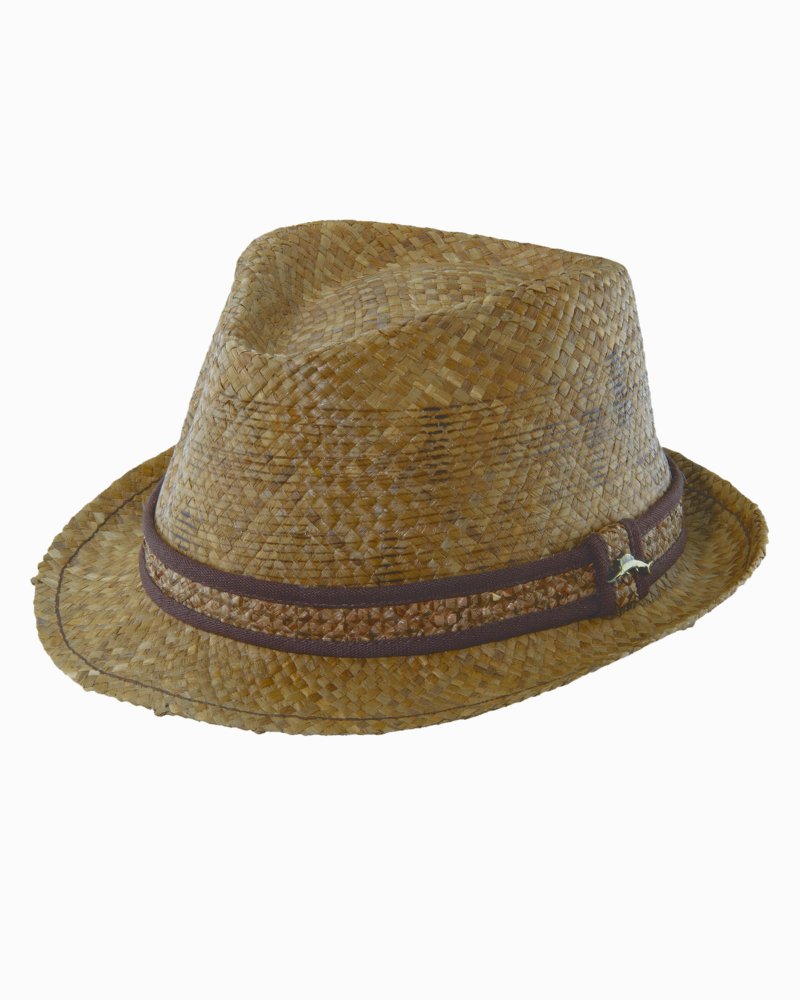 Burnt Raffia Fedora
$78.00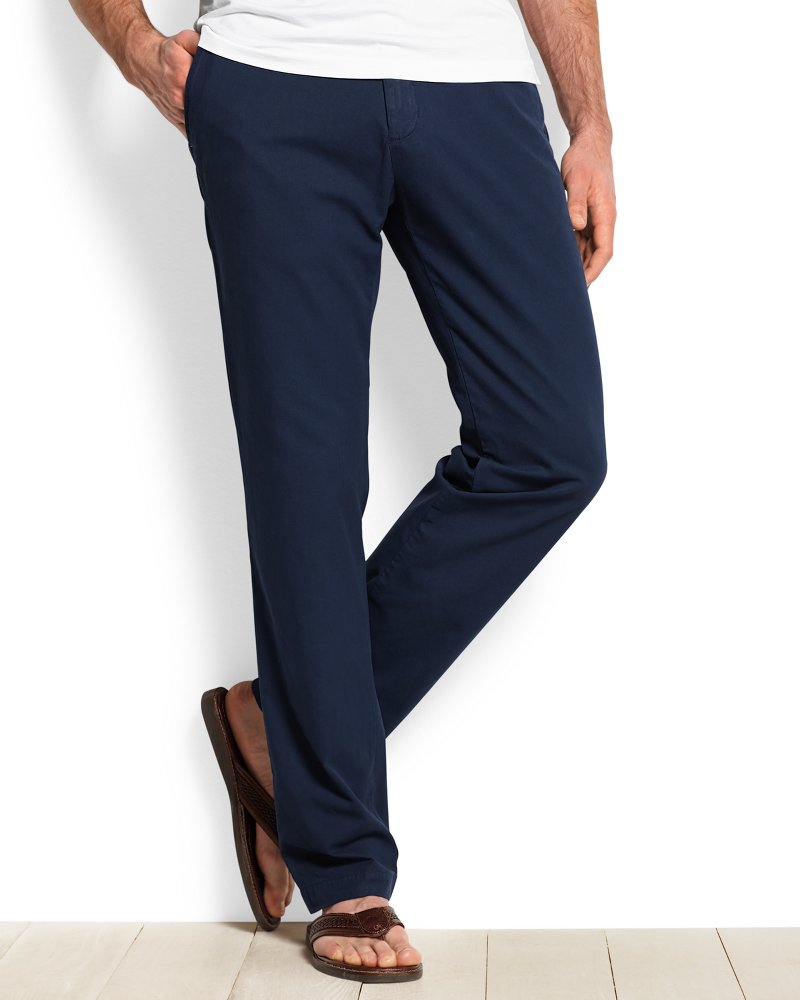 Del Chino Authentic Fit Pants
$128.00
Catalina Twill Camp Shirt
362
362
You cannot miss with this Tommy Bahama classic!
Great shirts- Great color selections- Great quality and attention to detail! Every one notices and when the lady's give a hug they immediately say 'Nice shirt!...or 'What kind of shirt is that?', 'Gosh, what a gorgeous fabric!' and so on. At pool/barbecue functions, it is a quiet statement when you lay your Tommy Bahama shirt over a chair or on a towel hook as even your friends will notice the quality silk and of course 'Tommy Bahama' logo! Very comfortable every day shirts that make you feel good as the fabric is so soft against your skin! Enjoy! Loads of colors to pick from!
May 27, 2012
Beautiful shirt all around
This is just about as elegant as a camp shirt gets. The silk--mercifully free of any underlying pattern, which (sorry, Tommy) I'm not a big fan of--has a beautiful weight, feel, and drape; and the pickstitching is quiet, subtle genius. Wearing this shirt makes you feel like a prince, even if maybe you aren't. My recommendation: stock up while supplies last.
November 3, 2011
Great Shirt
Please with the product as usual. Like the different colors and styles.
September 28, 2014
Wrong color
I've never had an issue with any other clothing expect this one. When I received it the color wasn't even close to the picture on the website. I'm a little weary about ordering anything else on line now. I picked the color for a reason & I was sad when it wasn't what I thought it would be.
September 26, 2014
Fine shirt, if you're ok tucking it in ...
First items I ever bought from tommy bahama; I bought two of these shirts on-line. First, the material wasn't quite what I was expecting, but I'm ok with this; its alittle thicker and not quite as soft as the silk shirts I've previously owned. Second, the size was MUCH bigger than I anticipated. So much so that I thought about sending them back. I prefer to wear my shirts out, NOT tucked in. I believe the sizing is ideal for fat guys, but NOT those who are anywhere close to being fit! I ended-up keeping both, and just accepting that I need to tuck them in. So, actual != expectations, but it still sort-of works for me. BTW, when NOT tucked-in, these shirts make me look like I'm 30+ lbs over-weight. A slimmer-fit version of this shirt would be a nice option! For reference, I'm 5'8", and 167 lbs.
September 26, 2014
Love this shirt
I love TB camp shirts. They are versatile and comfortable. I bought this shirt because I liked the color. I wear it to work for casual Friday (or any other day). I can wear it with slacks or jeans and it looks great with either.
September 23, 2014
These shirts & customer service are great.
When I first received this shirt there was a minor defect on the front near the pocket. I was leaving for a Caribberan vacation in two days and needed this shirt for a photo shoot. I contacted customer service, expalined my situation and they immediately sent a replacement shirt overnight. This is the kind of product and customer service that will keep me coming back to Tommy Bahama.
September 22, 2014
Not pleased with the quality of this shirt
I was disappointed in the quality of the sewing on this shirt. There are threads hanging from various areas. The material at the tip of the right lapel is damaged. Also, the stitching in the ad shows a lighter contrast to the shirt color. The stitching is actually darker in contrast. This one does not have the excellent quality that I have always received from Tommy Bahama.
September 20, 2014