new - Bryant Hybrid Authentic Fit Pants (# T1958)
$118.00
These ultra-comfortable pants never met a weekend or vacation they didn't like. Made from a luxe blend of cotton, Tencel® and spandex, they offer the perfect amount of stretch. Combining five-pocket jean styling with the suave look of trousers, this
hybrid
pair is a vital part of any relaxed guy's wardrobe from the shores of Aruba to the sands of Augusta.
Authentic fit:
relaxed waist, straight seat, low rise and straight leg.
52% cotton, 45% Tencel® lyocell, 3% spandex
Machine wash cold on gentle cycle; hang to dry. Can also be dry cleaned.
Inseam: 34"
Five pockets
Approximate measurements, based on size 34:
Leg opening: 17"
Front rise: 10.875"
Back rise: 16.5"
Imported
T1958
You Might Also Like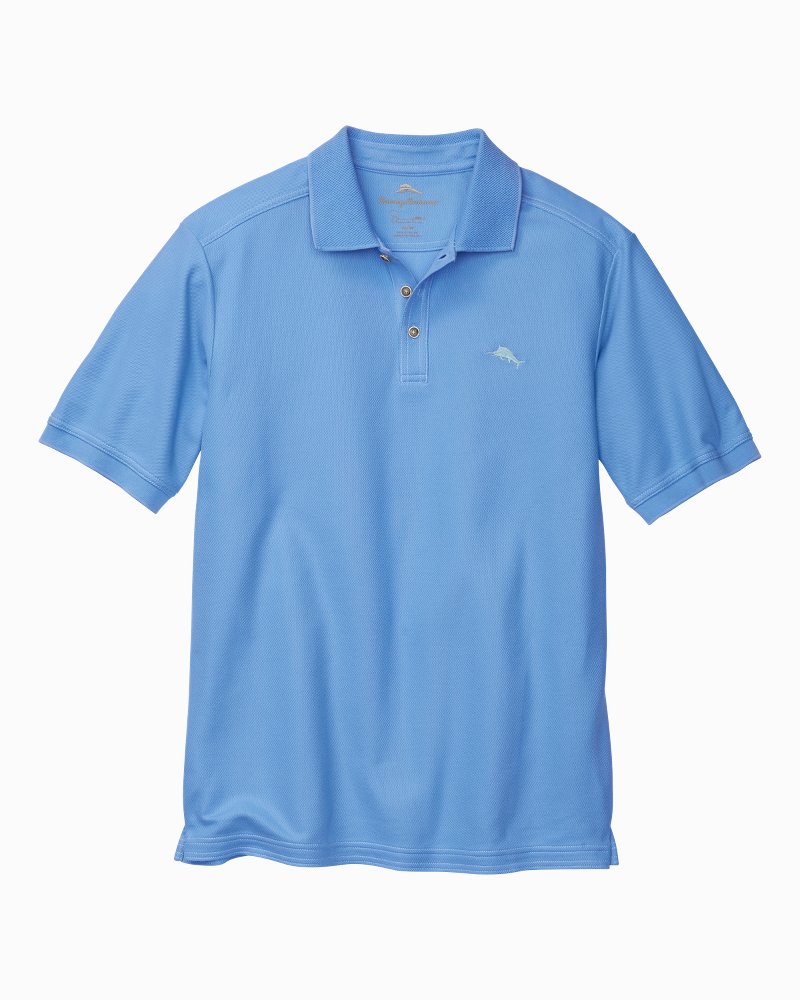 The Emfielder Polo
$88.00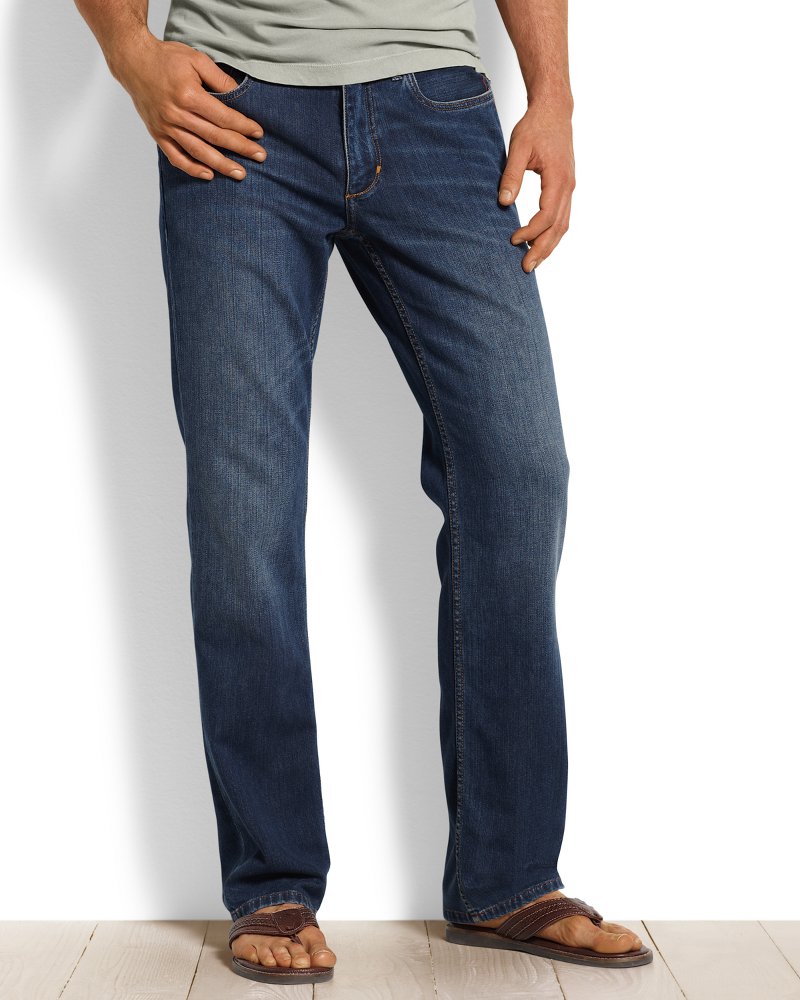 Cooper Authentic Fit Jeans
$118.00
Bryant Hybrid Authentic Fit Pants
25
25
A great pant! This doesn't wrinkle is VERY comfortable and looks suitable for many different occasions.
I hope this style is available in many colors. One of the best pant styles I've ever purchased.
September 27, 2014
These Pants Launder Horribly
First off, I'm a huge Tommy Bahama fan; a big part of my wardrobe is TB. That said these pants don't match TB's normal quality. They look and feel great out of the box, the problem comes later. After laundering them according to the tag instructions my black pants now have a pronounced set of faded lines that exactly match the front pocket seams. In my opinion they are no longer wearable in any sort of business or even casual party type situation. I'm waiting to hear what customer service has to say.
September 26, 2014
I love my pants - perfect fit, color, durability.
I hate shopping, but I love Tommy Bahama's. The clothes are exactly what they seem to be - comfortable, well-made, casual but "dressy." With my wife pointing me in the right direction (color and size-wise), I've gotten all my clothes at the TB in Pasadena for several years. I, who eschew all "status"-oriented purchses, always feel better, hipper, cooler and the like after my TB purchase!
September 24, 2014
Good combination of features
These pants are lighter than Tommy jeans. They hold their shape well due to the Spandex. Although cut like jeans (five pocket etc), they look good enough for evening pants. They are really black, a good color. Caution: to retain color and keep Spandex in shape, either Dry Clean or wash in Cold water with Woolite Dark to keep color and hang dry - heat drying will break down Spandex. Great pants, reordered after trying.
September 14, 2014
Perfect for everyday wear. Comfortable for active work style.A perfect 10 product!
Don't change a thing! Please add more colors and I will buy them. Please stock more 40/30 in store CT. Always out of stock!! lt
September 12, 2014
Love it!
Have black and tan pair and I wear them all the time. The fit is perfect! If there was another color would probably buy.
August 4, 2014
Wish I'd found these sooner....
They didn't have these pants at the local Macy's so I was a little nervous about ordering something I hadn't tried on before due to variances in fit and finish that would be unknown. Of course my previous experiences with Tommy Bahama's customer service eased my fears because I knew that returning them would be simple, if necessary. I also wondered about the online descriptive comparing them to jeans because the available pictures certainly didn't bear any resemblance. Turns out my concerns were for nothing and instead I had regret over not trying them sooner. These are possibly the most comfortable pair of office pants I've ever owned. They have a comfortable stretchiness that is felt more than seen. They look just right for a casual office setting. The fit on the body more like a pair of jeans then dress pants which is wonderful to me. The pockets are more jeans like without any flaps or buttons and the smaller 5th pocket. All in all a great pair of pants. Now.....when will they offer more colors???
July 21, 2014
Great fit and feel. I wish there were more colors available.
I have purchased other TB pants in the past. These are great. The feel and fit are unbeatable. I would buy more if more colors become available. Perfect!
July 11, 2014