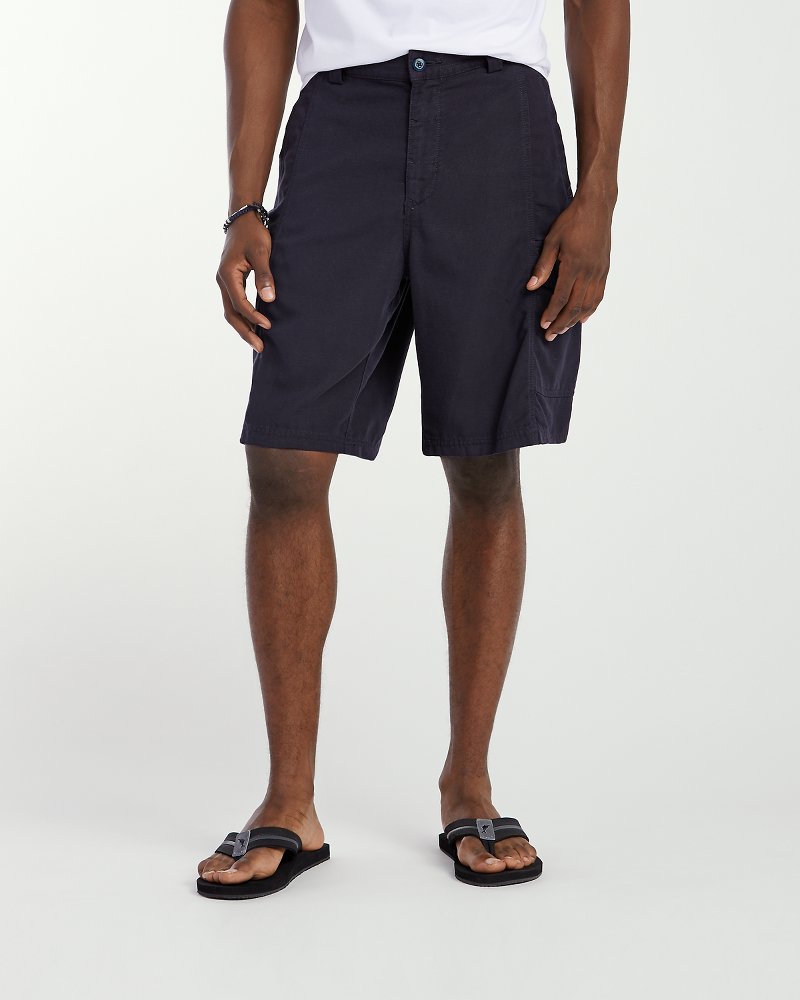 new - Key Grip 9.5" Cargo Shorts (# TR808)
$88.00
From chilling in the Bahamas to grilling in your backyard, these great flat-front cargo shorts are
key
to getting a
grip
on the perfect weekend. Made from a blend of Tencel® lyocell and cotton, they offer rugged reliability, unfailing comfort and classic style. Six total pockets.
55% Tencel® lyocell, 45% cotton
Machine wash warm on gentle cycle; tumble dry on low setting. Do not dry clean.
Inseam: 9.5"
Imported
TR808
You Might Also Like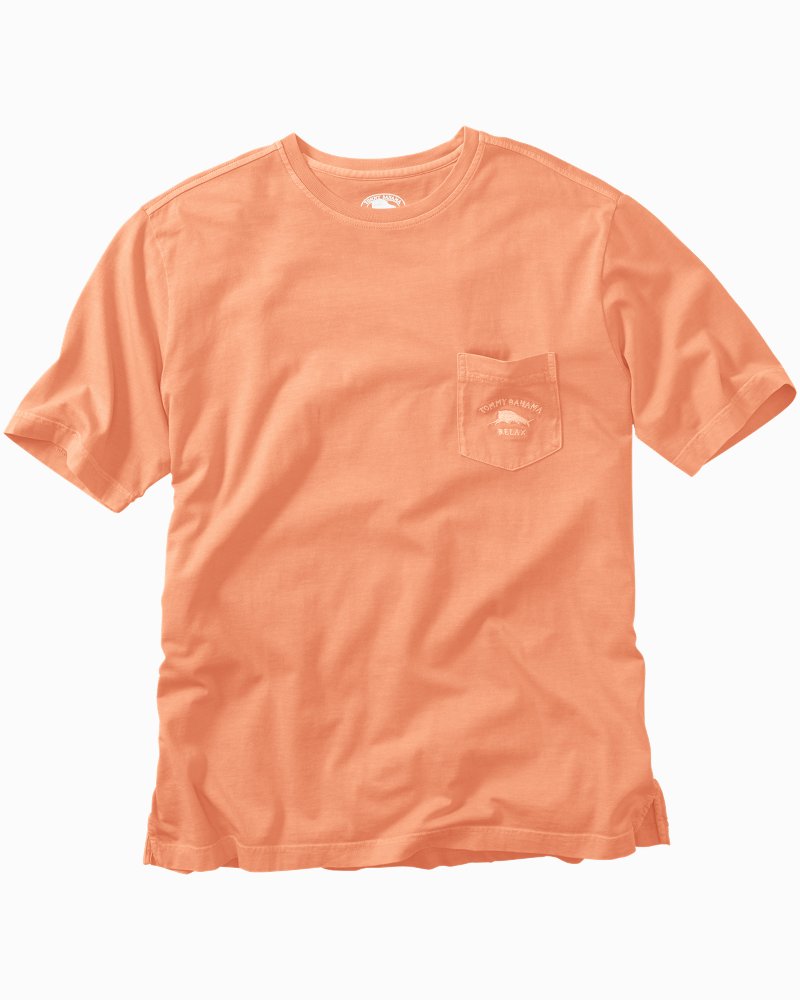 Bahama Tide T-Shirt
$48.00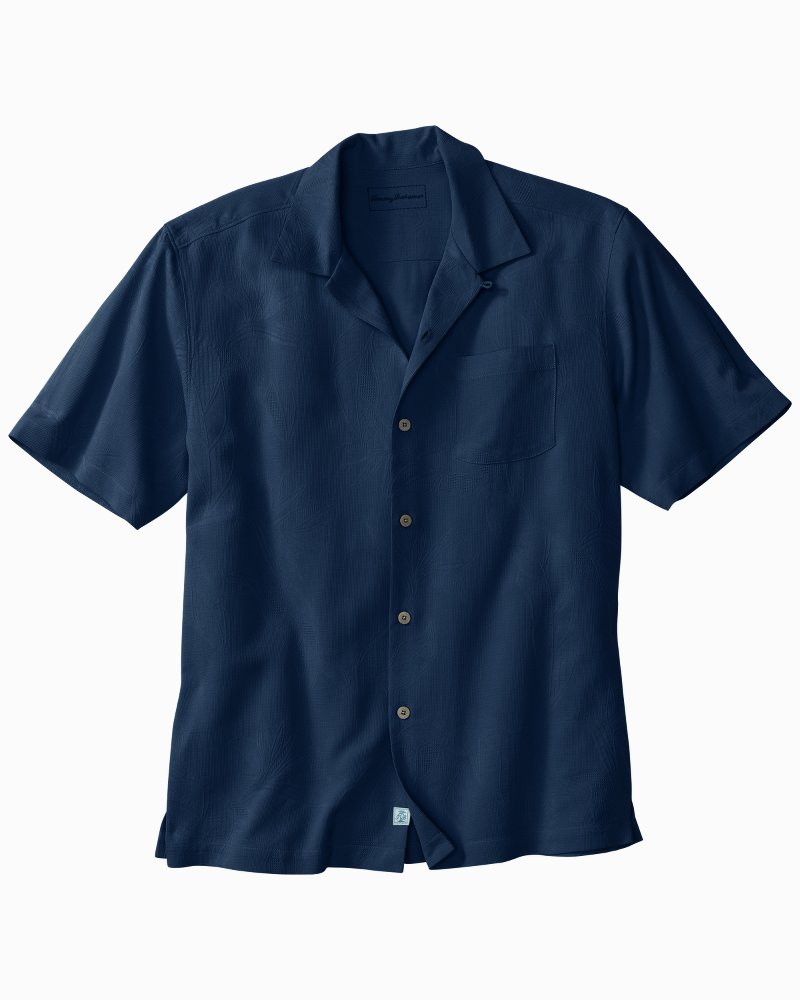 Bedarra Garden Camp Shirt
$98.00
Key Grip 9.5" Cargo Shorts
238
238
Always a winner!
This is the second time we have purchased these shorts in several colors. The fit is great and they wear well. Pricey but worth it!
August 22, 2014
What happened to the deep pockets?
These are very comfortable shorts, great material, great style. What happened to the pockets?!?!?!? TB has always had the best pockets on all of their pants, shorts etc etc. Suddenly they have gotten rid of the good pockets and the inner cell phone pocket. You can't sit down without losing the contents of your pocket! Bad idea TB
August 16, 2014
MY husband loves these shorts
I had purchased a pair of these shorts a few years ago and my husband wears them all the time. I went back to Macy's to buy a second pair and they no longer had the shorts, so I looked them up on the Tommy Bahama website. They are light and he loves the fit. They look dressy enough for golf or a casul restaurant. The only thing that does not make them "excellent" is that the back pocket has ripped where the pocket is sewn onto the shorts on the two year old shorts.
August 15, 2014
Good on the outside but horrible pockets
Last year, I bought 2 Key Grips shorts. Since I was very pleased with last year 'model' I bought 4 more this year. Biggest mistake! On the outside they are fine, but TB has decided to shorten the pockets and also remove the small pocket for the cell phone. Now, there is not enough room for keys, change and cell phone. Change tends to fall out. Very disappointing!!! It is forcing me to go elsewhere to get different types of shorts. Not a good business decision to save 50 cents in material and make the whole experience so unpleasant. No more TB shorts!!!
August 13, 2014
Comfortable every day!
I love these comfortable shorts and since I have several pair of these, I wear them practically every day! My wife got tired of looking at them and got me some additional colors. I guess that's one way to get what you want! Every day comfort and every day style!
August 9, 2014
Very nice shorts
Very nice shorts, high quality and fit great. They look good enough for going out on the town and are comfortable enough to wear all the time.
August 2, 2014
Surprisingly unhappy with purchase of these shorts
I am a long time Tommy Bahama fan and love pretty much everything I have ever bought but was surprisingly shocked about the quality of these shorts. I have several colors of this short that I bought a few years ago and decided I would get a new pair and color. I got the shorts and have to say the quality of this particular product was not up to TB's normal standard. The shorts run big and the pockets have been reduced from the traditional deep pockets I enjoyed in other shorts I have bought. I did get a few shirts that were fantastic but defintely was shocked and disappointed in the shorts.
August 1, 2014
Nice Shorts but had several Material Issues
I've owned 4-5 pairs of these shorts as I like the look and feel of them. The issue I've had with 2 of the pairs is that the material wore thin and ripped in the area between the legs. I have found the material there to fray quickly and I've had to throw two pairs away already after just a few wears. They are comfortable, though, and I do hope the material issues are solved in the future.
July 28, 2014