SHIP TO: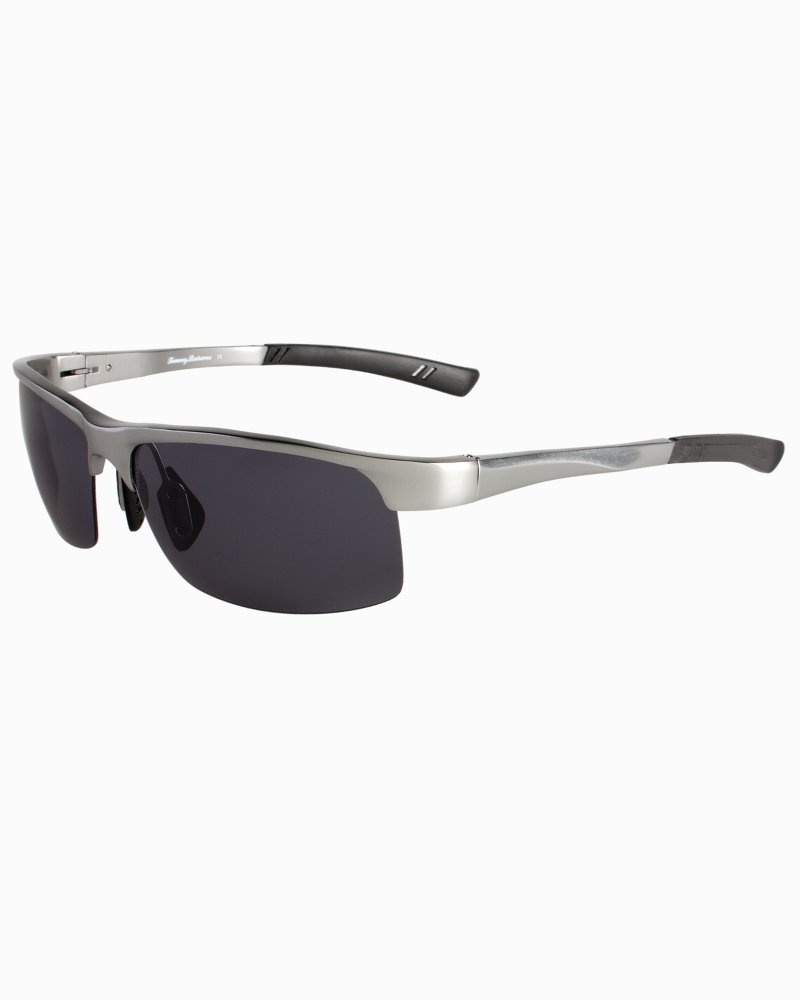 Aloe-Ha Sunglasses (# TB6018)
$139.00
Throw on these ultra-cool shades, grab your aloe sunblock and say "Aloha!" to the sun when you hit the beach in the morning. Their polarized lenses reduce glare and reflections, making them a perfect option for when you're golfing, sailing or lounging by the pool.
Aluminum frame
Plastic polarized lenses
Eye Size: 62
Bridge / Temple Size: 15-125
Fits medium to large faces
100% UVA & UVB protections
Imported
TB6018
You Might Also Like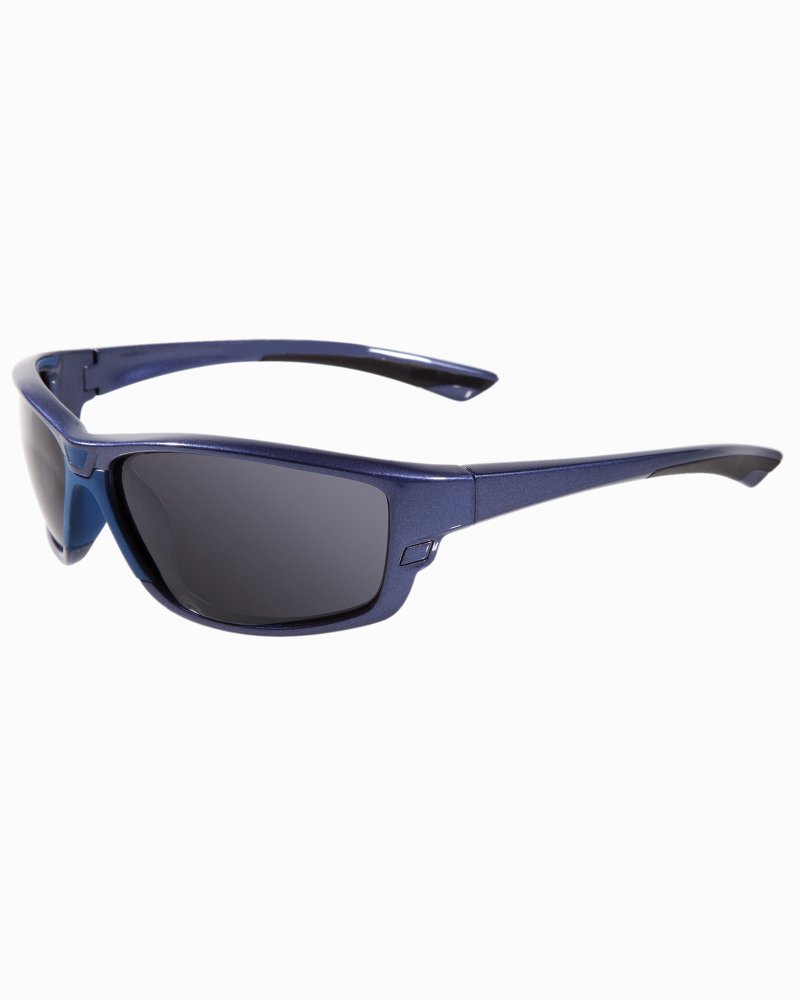 Fins 'n' Outs Sunglasses
$115.00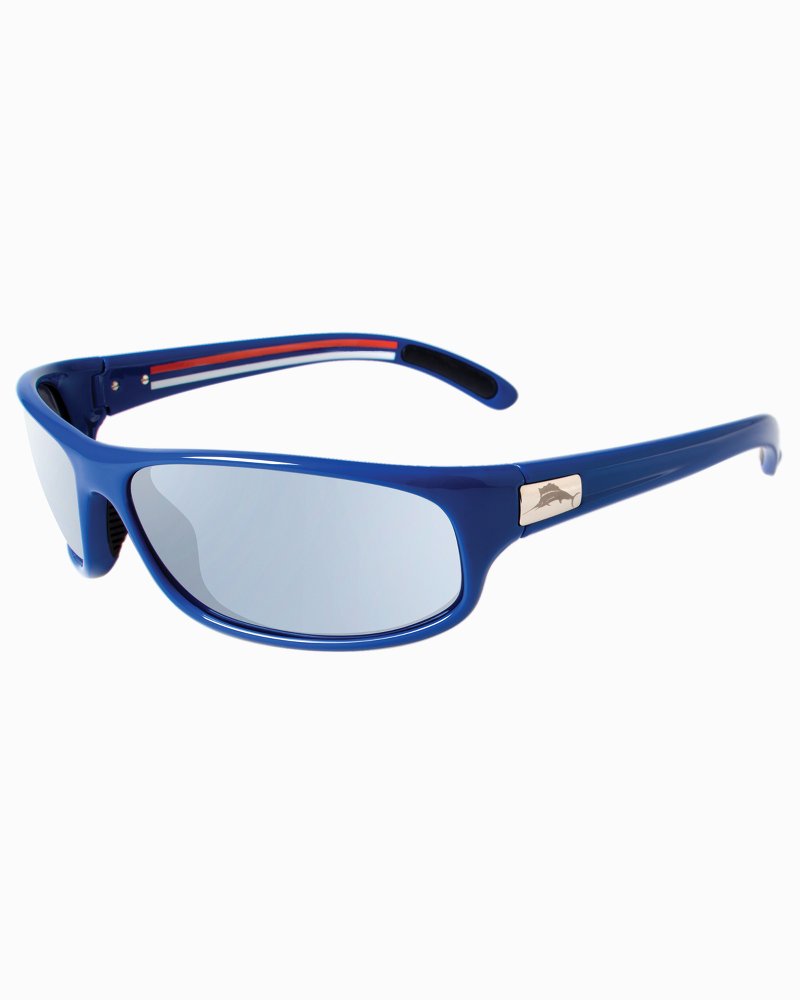 Blazin' Sandals Sunglasses
$115.00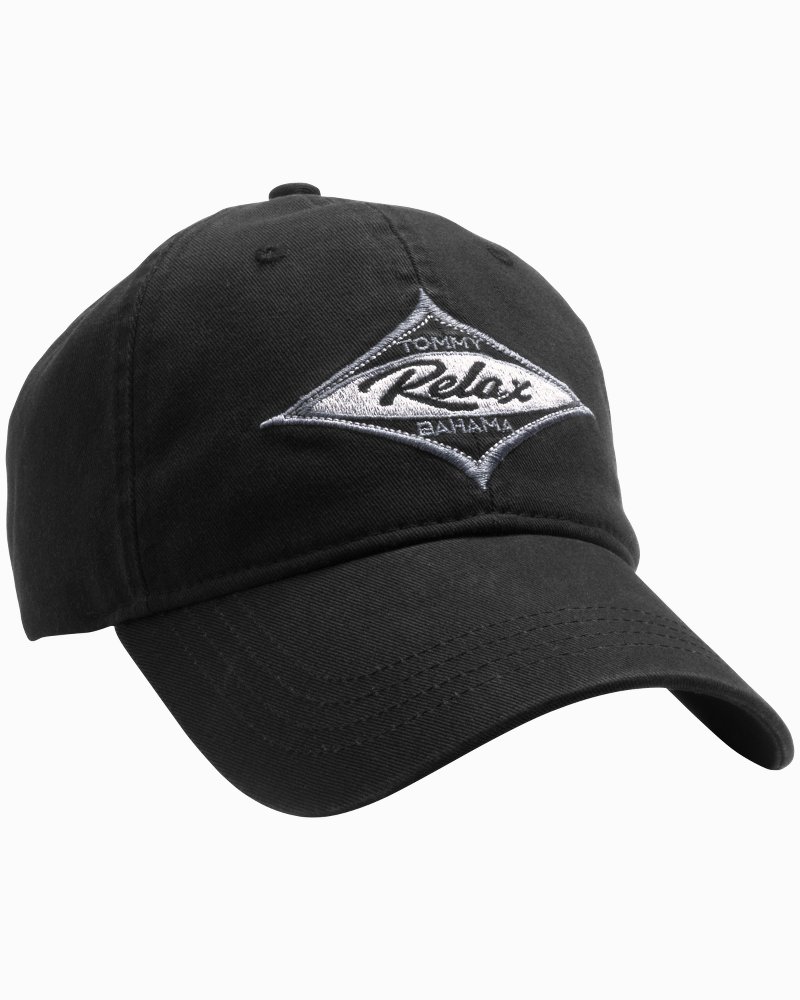 Relax Surf Cap
$38.00
Very well constructed frames that look and fit like a million bucks
I was reluctant to purchase these shades online because I usually wear a different brand. I was pleasantly surprised that the fit was extremely comfortable. The lenses were crystal clear and to top it off they look great. It's hard to look cool as a senior citizen ........... but my Tommy Bahama shades have me chillin' at the beach !!
July 18, 2014
Great sunglasses
I purchased these as a gift for my husband in spite of protests that he didn't need sunglasses, and happy I did! He loves them! They are very well made, comfortable, great color on and reduce sunglare. He was very happy with his gift (in spite of himself) and so was I - time to take a ride along the beach!
April 12, 2014
These glasses have great adjustment on the nose pieces for a perfect fit
I have 4 pairs of sunglasses it's hard to find a pair that fit & look good because of the shape of my nose ,these have long nose adjusting pieces that make for the perfect fit,sit right and look good. These sunglasses also have a different style and look great on anybody I recommend them to anybody. I also get many compliments ,Thank you love your product I have many.c
April 11, 2014
Coolest shades ever...
I fought Aloe-Ha Sunglasses to replace a previous pair of Tommy Bahama shades that met a terrible fate under my foot after a day of imbibing poolside in Cabo. I love the Aloe-Ha shades even more than my previous sunglasses. The new Aloe-Ha shades are light weight with flexible stems- and they look cool!
February 1, 2014
Very fragile, not durable enough to use for sports / beach.
advertising suggests this product is a good choice for golf or the beach. this product, although, very stylish is not built for the rigors of beach activity, sports, or on the golf course. I would consider these a stylish product for wearing in a casual outdoor environment without the chance of handling any drastic movement or handling. Very fragile, I am disappointed in my purchase.
March 21, 2013
Comfortable and good fit
In addition to being stylish, these glasses are very comfortable. They are light weight and provide a good fit on the bridge and on the ears. Defiantly lives up to the Tommy Bahama name
January 7, 2013
Great sunglasses!!
Great fit, fantastic polarization and sexy look!!! have 2 pairs.... These are a must buy!!
January 2, 2013