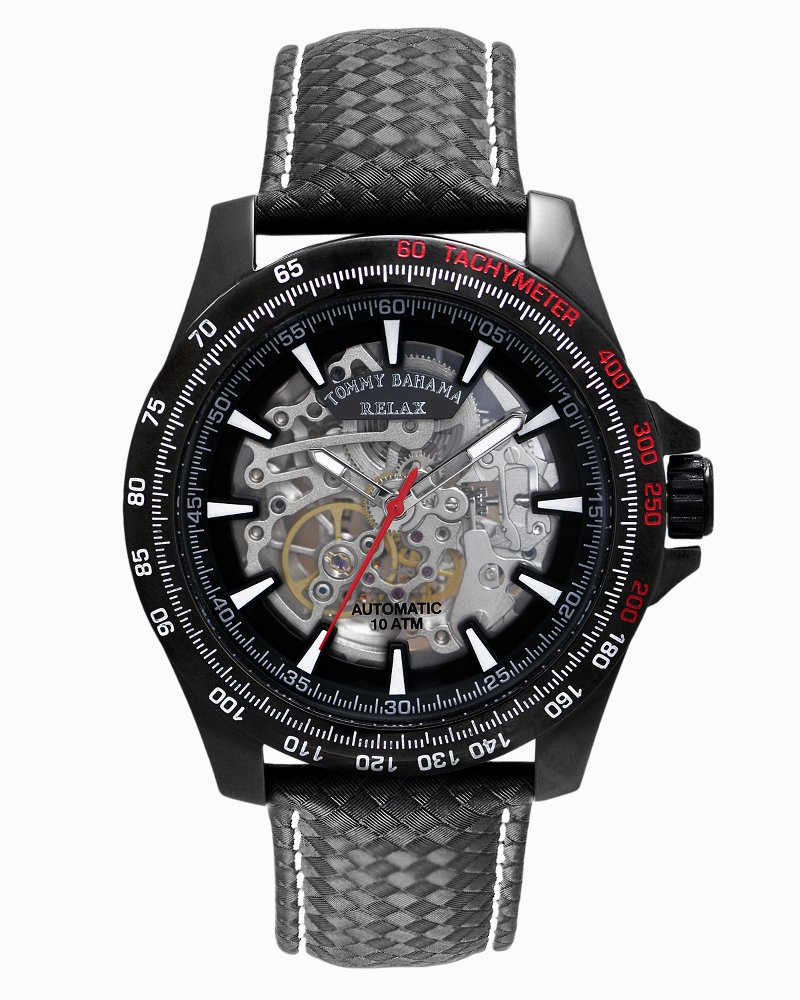 Balmorhea Automatic Watch (# RLX1209)
$235.00
We wish we'd made more, but this product is SOLD OUT.
Whether you're sunbathing in Tahiti or sightseeing in Texas, you'll look sharp and sophisticated with this automatic self-winding watch. Its see-through skeleton dial reveals the gears within and is framed by a stainless steel case and Neoprene® strap. Water resistant to 10 ATM (330 feet), it's perfect for underwater adventures and excursions on dry land. Luminous hands and hour markers glow in the dark.
Stainless steel case
Case size: 44mm
Black Neoprene® strap with nubuck lining
Water resistant to 330 feet (10 ATM)
Three-hand automatic movement; see-through skeleton dial
Luminous hands and hour markers glow in the dark after prolonged exposure to light
Limited lifetime warranty
Imported
RLX1209
You Might Also Like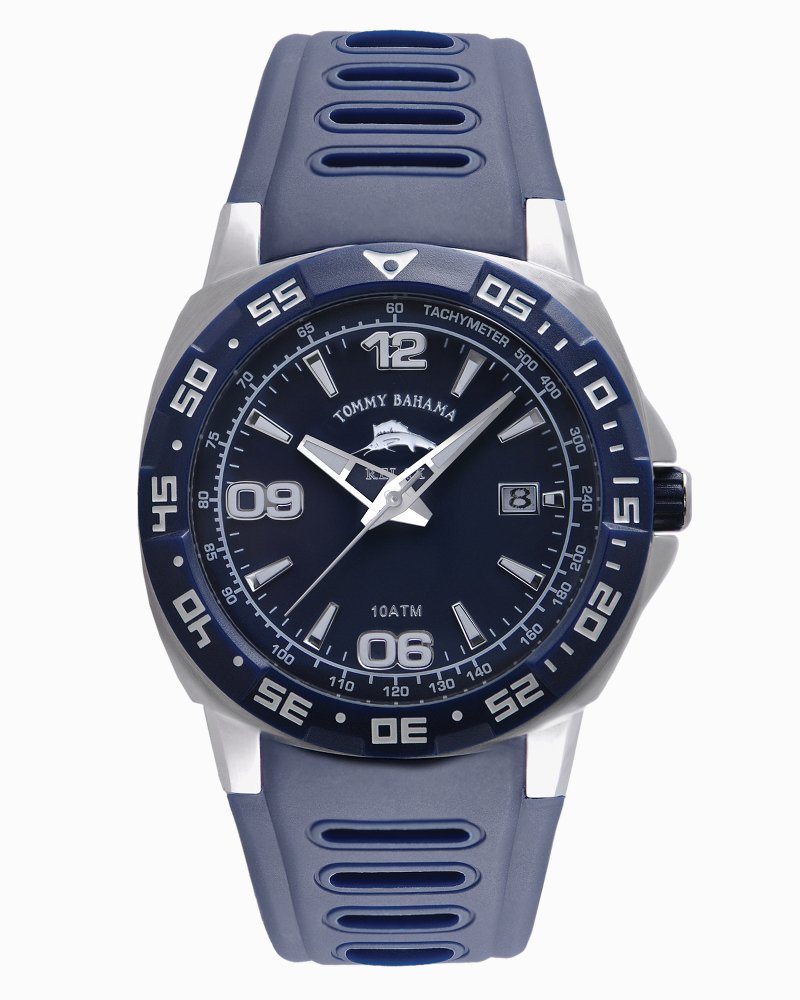 TB Delmar Watch
$115.00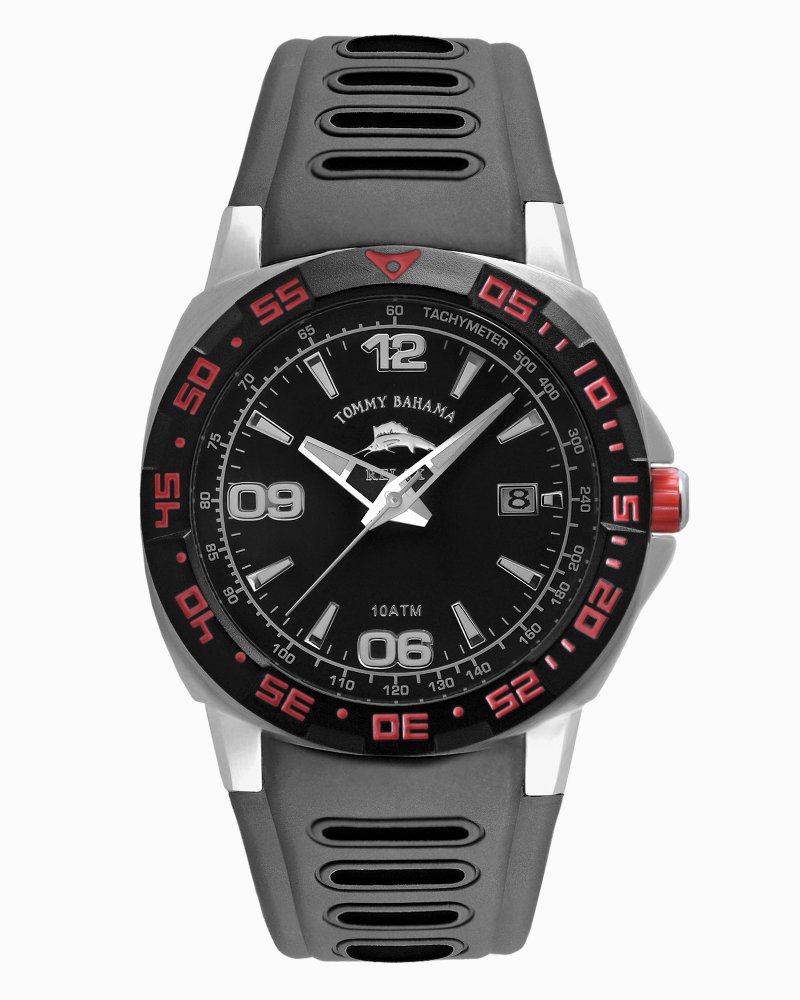 TB Delmar Watch
$115.00
Balmorhea Automatic Watch
5
5
Very pleased
Let me first state that I am a watch guy. I own several medium to high end mechanical watches of other name brands. This was a gift from my wife and I think it was a great choice. The watch keeps very good time for a mechanical and the automatic winding mechanism keeps it ticking. I get many compliments on the look of this watch. It's too bad watches are becoming passé these days. I have never been dissapointed with a Tommy Bahama purchase, so I'll keep coming back!
October 14, 2013
Au-To-Ma-Tic
Automatic watches are great...By what I've read on these reviews the buyers weren't really informed by the salesperson on what exactly an automatic watch is. It never needs a battery,however you will need to adjust the time when the little coil becomes unwound and then tightens back on movement of the watch which is how it continues to work without a battery. A small necessity for such an island luxury by Tommy Bahama Relax...
September 2, 2013
Watch dies every night
I bought the watch about a week ago and every morning when I go to put the watch on, it is either not working or it is working and the time is completely off. When the watch is not working, it will start working again if I shake it. Highly annoying that I have to set the time every day for a watch that I bought at the store a week ago. I wish I could take it back, but I bought it on vacation and don't live next to a Tommy Bahama store.
July 18, 2013
sucks
Has not had correct time since purchase. Completelt soured me on your brand. Will never make another purchase.
July 6, 2013
Stylish and Sporty
I bought this watch for my nephew's 40th birthday. He absolutely loved it, and this is a guy who has many watches. It covers many categories: masculine, stylish, sporty, and unique. The woven band gives a dressy look to the sporty dial, so this watch can be worn anywhere.
June 21, 2013