The Weekender Money Clip Wallet (# 3120TM41)
$42.00
Say goodbye to bulky storage of your cards and cash — and say aloha to this slim, front-pocket wallet. Made from vegetable-tanned leather, this durable accessory is debossed with a debonair, basketweave design. Two card slots carry your credit cards and ID, while a leather-wrapped money clip on the reverse side holds a few folded bills. "Tommy Bahama®," "Make Life One Long Weekend™" and our sailfish icon are debossed on opposite sides.
Vegetable-tanned leather
4" x 2.75"
Burnished edges
Imported
3120TM41
You Might Also Like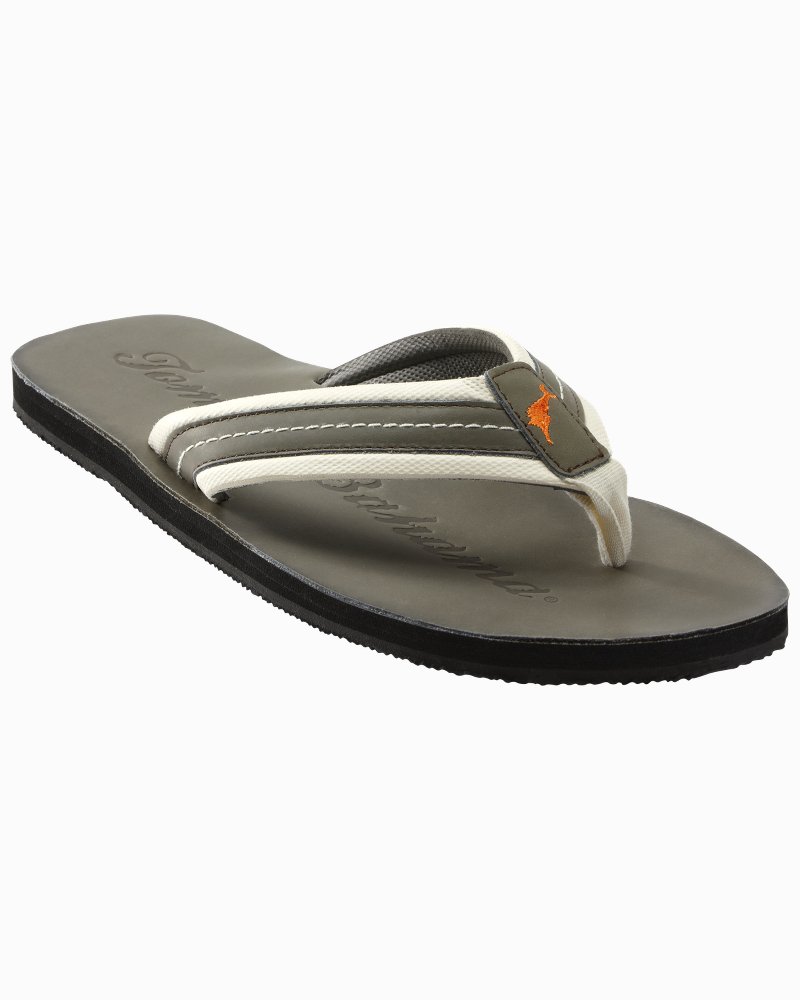 Tallon Leather Inlay Sandals
$58.00
The Weekender Money Clip Wallet
5
5
Exactly what you need when you get off the boat.
Great quality, has a clip for cash, a couple pockets for credit/debit. Exactly what you need when you get off the ship!
November 18, 2013
Finally... the one I've been looking for
I have been looking for this money clip/wallet for years. I used to keep my credit cards and cash loose in my front pocket. I've never liked a big fat wallet, they are too bulky for me. Most money clips either bend out of shape in a week or the magnet is of little use past a few bills it is trying to hold. Let alone trying to keep cards in it too. This little guy carries my ID, Health card, and 3 credit/debit cards and cash with minimal bulk and the money clip is the strongest I've ever had. I could probably put 2-3 more cards in it as well. It is the perfect size to fit in my front pocket and oh yeah, it looks great too!
July 15, 2013
A perfect fit for my needs
A perfect fit for my needs. Enough room for a wad of cash and five cards. I feel much more secure without a bulky wallet and in my front pocket, no need to worry about losing it or having it pickpocketed.
July 12, 2013
Really like it
I like how compact & slim this money clip is. It holds everything i need. I like it so much that I bought it and my dog chewed it so I re-bought it... Twice!!!! Needless to say it is nice leather that my laborador retriever just loves! I recommend this purchase.
June 10, 2013
Great Gift
I have purchased 2 money clip wallets from TB. Each gifts, this one for my husband which he loves for golf. It fits perfect in his pocket and has enough room for what he wants to carry all enclosed. I also like the embossed saying"Make Life One Long Week End ".! My sons money clip wallet has the license spot on the exterior of his and he uses his money clip wallet everyday. Both money clip wallets were great gift and very stylish for Tommy fans!
May 5, 2013