Grayston Money Clip Wallet (# 3120TM19)
$68.00
This card case is a world-class accessory that's as efficient as it is sophisticated. Made from milled Italian leather, it ages handsomely over time. Three slots (including a mesh ID window) provide room for your cards, while a built-in money clip easily holds several bills. Topstitch accents; "Tommy Bahama®" embossed on the exterior.
Italian leather
3.75" x 2.75" x 0.5"
Money clip with magnetic closure
ID window with PVC mesh
Embossed basketweave accent on money clip
Imported
3120TM19
You Might Also Like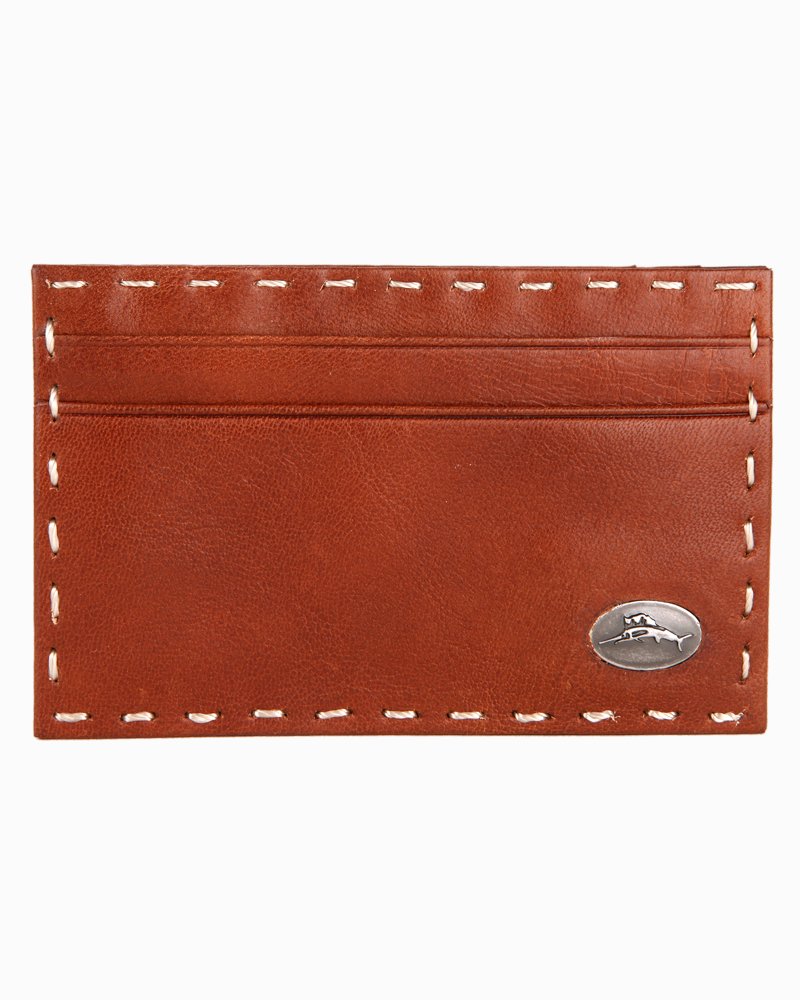 Pickstitch Money Clip Wallet
$48.00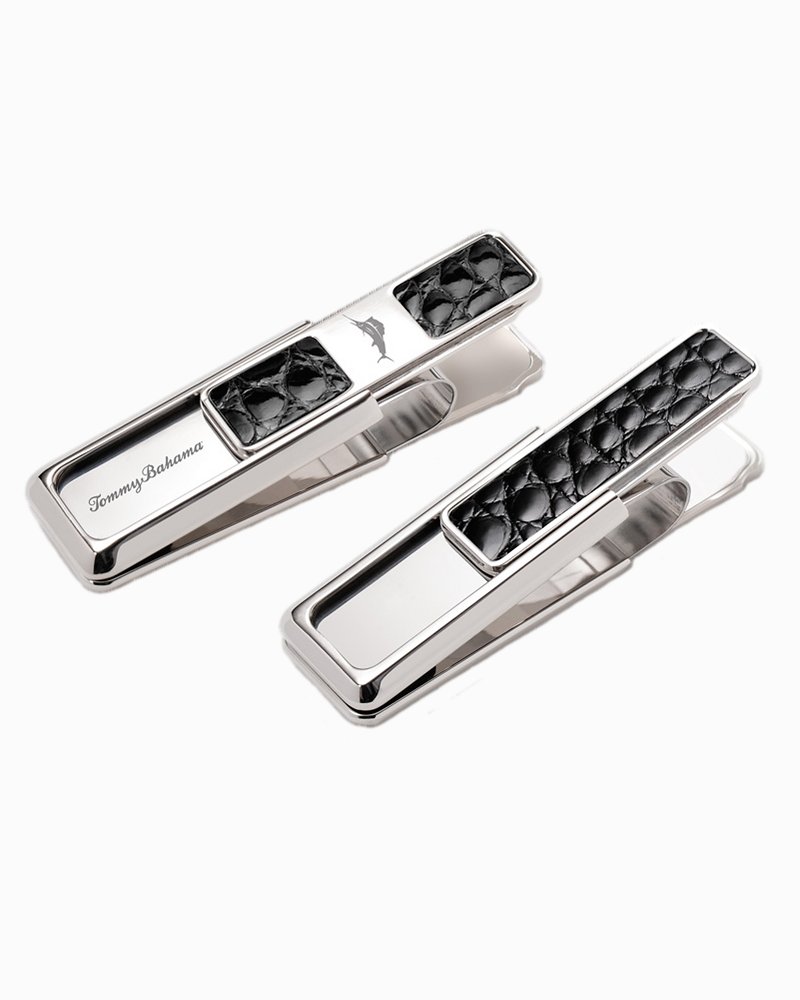 Monterey Alligator Money Clip
$269.00
Grayston Money Clip Wallet
7
7
This wallet was a big disappointment!
The mesh window on this money clip wallet was shredded around the edges within two weeks. It must be only for decoration because my husband put only his drivers' license in it. I would NOT recommend this product!!!
November 8, 2013
Good concept, physics lets it down...
Wonderful looking and a great concept, I bought mine a while ago as I am not a wallet fan but find myself having to carry more cards than I would like. Not so bad for thin RFID proximity access control cards but anything with a magnetic strip is toast and that includes ATM and older credit cards. The magnet may not be strong enough for a lot of money but it sure is powerful enough to render magstrip cards useless.
May 8, 2013
Terrific wallet. I would recommend this wallet to anyone who is looking for a wallet to fit neatly in a front pants pocket.
Excellent wallet. The leather is gradually breaking in. It's easy to us, distinctive looking (I have received a number of compliments on this wallet since I started carrying it) and carries a surprisingly large number of cards and cash. The money clip holds sufficient cash. I bought this wallet to replace a Tommy Bahama wallet that I bought 8 years ago and was worn out. I put off buying a new wallet for a couple of years but now I wish I had bought this one sooner. Great product.
March 22, 2013
Perfect for Travel
Use this wallet for vacations only.Perfect for traveling with a minimum of credit card, DL, and cash. Love the style and cash clip feature!
July 21, 2012
Not a Wallet Guy
I don't like to carry a wallet and this is the perfect solution - big enough to carry all the credit cards and cash you need, and a neat mesh window for you ID - and it all fits nicely in your front pocket.
April 18, 2012
Nice wallet
I bought this wallet and it works well for the cards and stuff but the magnetic latch does not work good for more than a few bills. Decided to return it. If it had a clip instead I would definitely keep it.
February 25, 2012
Just ok
Well made, looks great BUT magnet that holds cash is not strong enough or should be the other style metal clip. If you carry more than $100 bucks around with you this isnt the money clip for you.
January 19, 2012