Vent Crown Fedora (# TB131OSP)
$108.00
This vented Panama hat lets you enjoy the cool breeze while enhancing your casual wardrobe. An excellent choice for a day on the beach or the golf course, it sports a 2-inch brim that shades your eyes from the sun's rays. This loosely-woven style features a stitched, decorative hatband that's finished with a Tommy Bahama sailfish pin.
Hat: Grade 3 Panama
Trim: Ribbon, jute overlay
Brim: 1.5"
Elasticized sweatband
Small/Medium - 6 7/8 to 7 1/8 (21.65" to 22.44")
Large/X-Large - 7 3/8 to 7 5/8 (23.23" to 24.02")
11" L x 10" W x 4.75" H
Imported
TB131OSP
You Might Also Like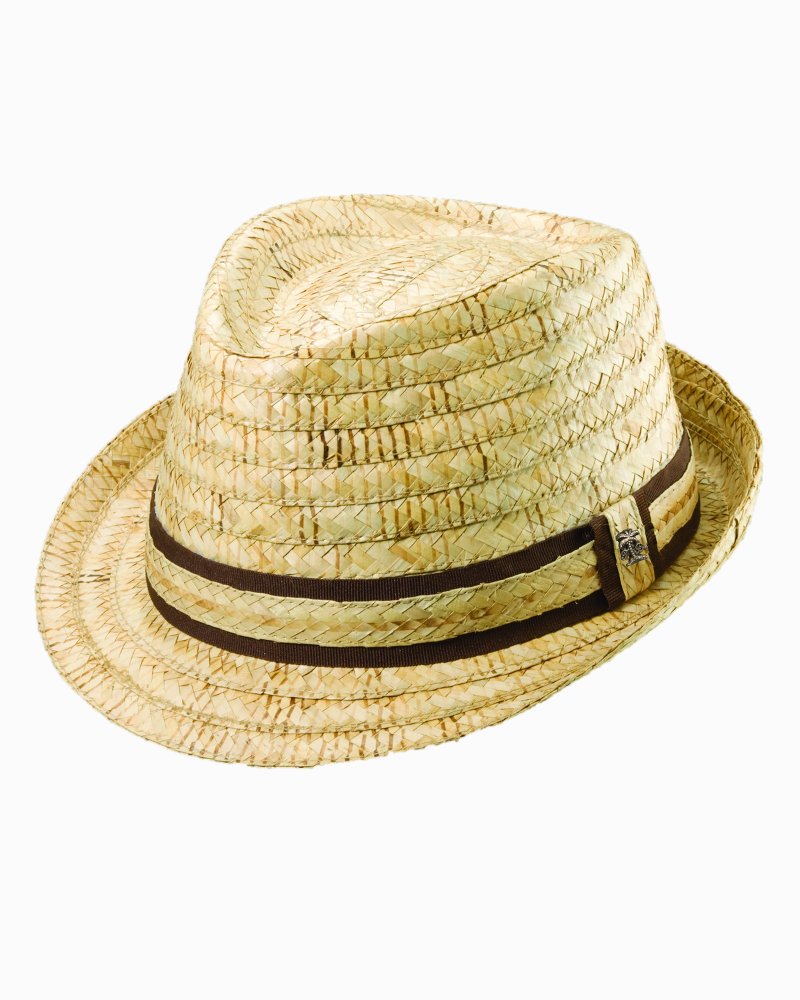 Buri Straw Fedora
$58.00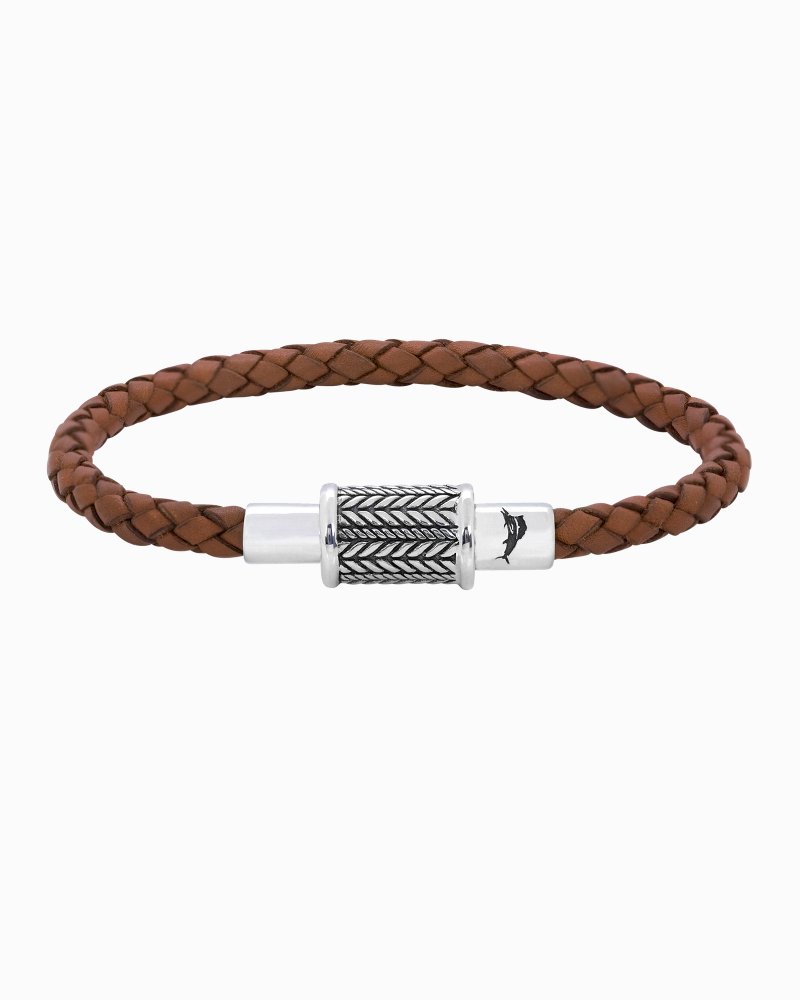 Byzantine Leather Bracelet
$110.00
Inspired!
Looks great, perfect fit. Can't wait to sport this hat in Naples, Florida, this summer vacation.
April 8, 2014
Great hat!
I had been searching for hats and found this one. I am very aware of the Tommy Bahama quality and outstanding customer service, so I ordered without hesitation. Upon receipt, I found this hat to be exactly as I perceived... excellent in fit and quality. Thanks Tommy Bahama for being second to none in quality and performance!
March 4, 2014
Bring on the sun!
I tell you, I could not wait for this hat to come in and now that it has, I am looking forward to some warm days out on the links to sport this beauty! The large size was a perfect fit for my 7.5 head and came in well packed to prevent damage. I tried it on with a pair of khakis and one of my favorite camps to the rave reviews from my wife- I am sure there will be many more to come. Love this hat!
February 6, 2014
Very nice hat
Very nice hat. Online ordering is a little tricky. There were only 2 size options-small/medium or medium/large. I picked m/l. It fit OK but a felt liner might have made the ordering choice easier. Now I only see this hat in the big & tall section in xxl size. The dog has a TB (Petsmart) hat in a matching style. If only his hat matched this color exactly, but he likes to put his on for pictures.
July 15, 2013
Great fit
Wonderful hat. Getting many compliments and love the fit.
June 29, 2013
Great!!!
I have a big head and this fedora fits very well, its a must if you like hats, and you have some extra inches...
February 12, 2013
Very cool lid!
I'm a big hat fan with a pretty big head. This hat looks great on me and fits wonderfully.
January 28, 2013
Firm hat
I tried on most of the Fedoras at a store and liked this one the best. The hat is structured and I preferred that over the floppy kind. And like a prior person mentioned, there is an elastic band on the inside which makes for a nice fit.
December 30, 2012