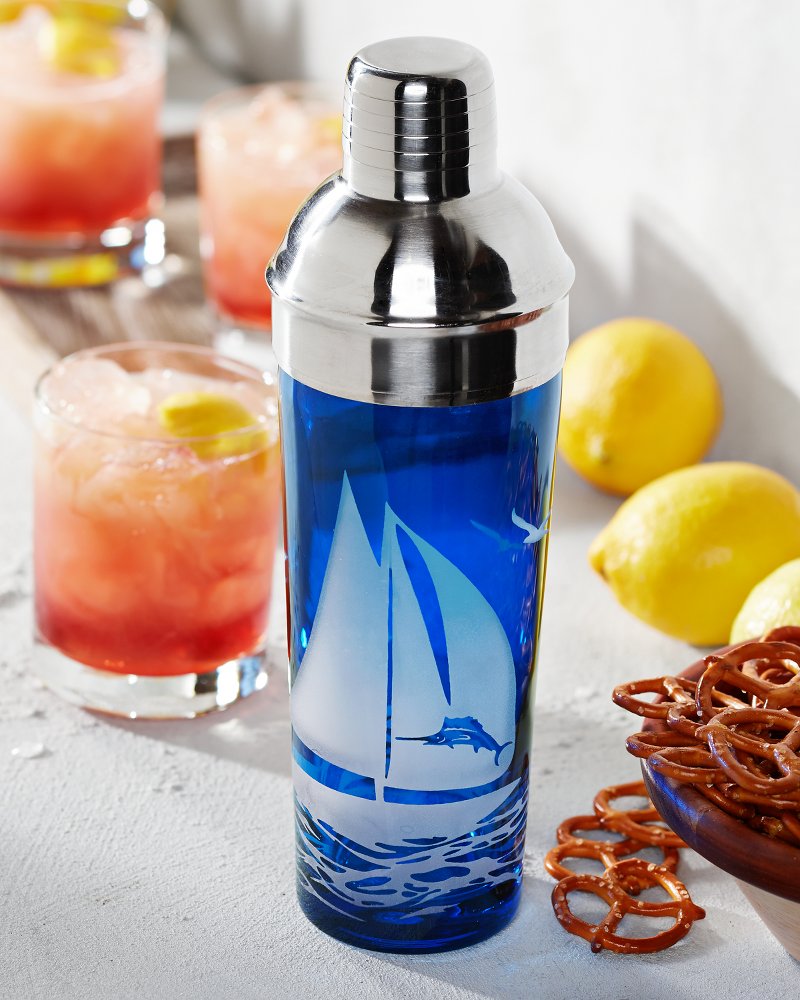 Sailboat Cocktail Shaker (# TH31824)
$48.00
When the occasion calls for relaxation with friends, this elegant cocktail shaker is the perfect libation essential. Crafted from stainless steel and shimmering glass, its generous 24-ounce size is ideal for batch drink mixing. And to inspire dreams (or plans) for escape, a sailboat with our signature sailfish is etched in the glass.
Stainless steel; glass
Dishwasher safe
Holds 24 fl. oz.
3.5" in diam. x 11" tall
Sailboat/sailfish decoration
Imported
TH31824
Sailboat Cocktail Shaker
3
3
nice shaker
I purchased this as a gift for my wife. She totally digs it.
July 17, 2014
NOT A GOOD PURCHASE
This was the only time TB failed me As nice looking as the shaker is, it was not too sturdy as it cracked & broke the very first use. The stainless steel top strainer would not come off .. I was twsting it back & forth to remove & the shaker itself craked in my other hand. Really thin wall glass. Not too sturdy. NICE LOOKING BUT NOT PRACTICAL...
July 15, 2014
Great shaker!
Looks great on your Marlin Bar. Very professional.
July 8, 2014