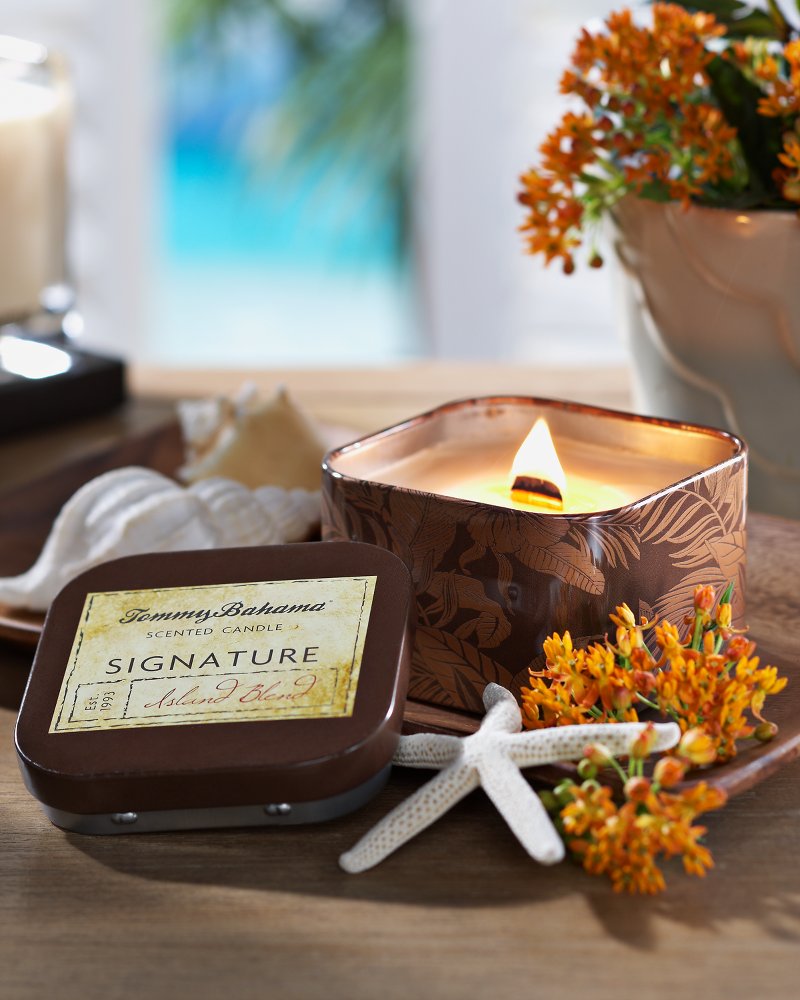 Island Blend Square Poured Candle Tin (# TH30881)
$25.00
Light our Island Blend poured candle and send your senses on an aromatic voyage to the tropics. Infused with a combination of our most popular scents and featuring top notes of pineapple, mandarin and cilantro, it recreates the fragrance our guests enjoy in our stores. Plus, its wide, wooden wick produces a pleasing crackling sound as it burns. A tonal floral design decorates the exterior of the candle's tin.
8.5 oz.
Burn time: 60 hours
Island Blend: Notes of Maui Pineapple, Island Mandarin, Cilantro, Tropical Mango, Luscious Papaya, Sea Jasmine, Driftwood, Cedar and Island Musk
Textured storage box with vintage-style label and wax seal
Candle made in USA; some materials imported
TH30881
You Might Also Like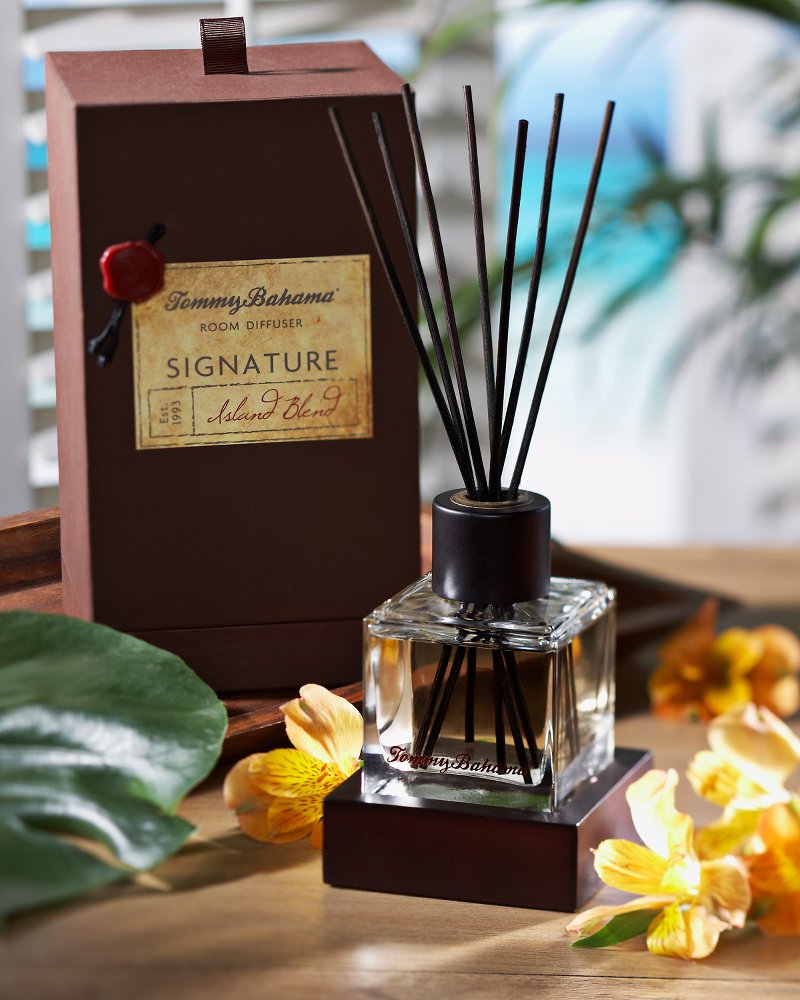 Island Blend Room Diffuser
$68.00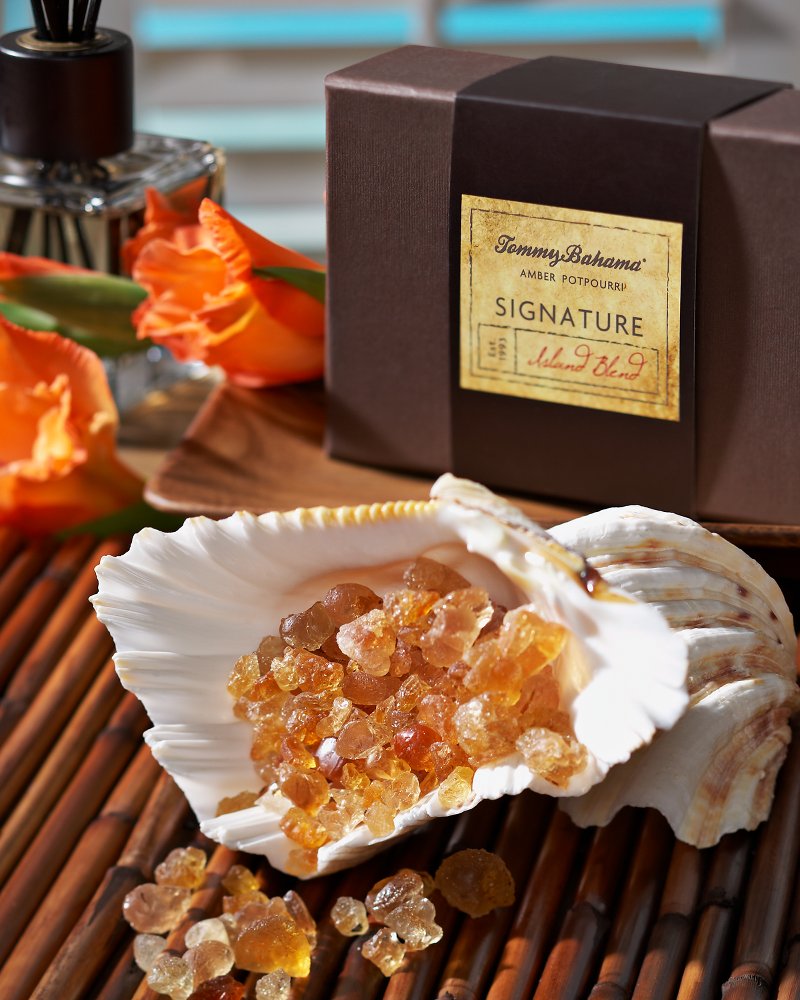 Island Blend Amber Potpourri
$40.00
Island Blend Square Poured Candle Tin
9
9
This product matches all decors and smells wonderful
I buy your candles by the half dozen and always keep some on hand for those last minute hostess gifts, etc.
May 19, 2013
Smells just like the store
I LOVE this candle and have been searching for this scent forever. I am so glad Tommy Bahama released it. It brings me right back to Hawaii where my husband and I first ate at the Tommy Bahama restaurant. Coconut Martini's, palm trees, and gorgeous sunsets. Smell is strong but not overpowering. Highly recommended!
April 26, 2013
Love it!
The fragrance of the Island Blend poured candle is heavenly! It immediately transports me back to my favorite Tommy Bahama in Naples. My favorite Sanibel Chicken, Pineapple Mojito's and Coconut Cloud Martinis prepared by Joey our favorite bartender. The beautiful merchandise in the stores. I am amazed that you captured ALL that in the form of a candle! Thank you for this bit of Paradise until we get back to Tommy Bahama in Naples again!
January 15, 2013
Gorgeous scent
This candle has a gorgeous scent that fills the room with the scent of the tropics. The candle burns evenly and isn't too overpowering.
October 26, 2012
This is the ONE!
This is the candle that captures the essence of the tropics and takes you away. All you need to do is close your eyes and dream. LOVE it!
September 18, 2012
Finally
If you love the smell of the store you're going to LOVE this candle. The smell is amazing. The wooden wick is a nice touch as well.
September 18, 2012
Wonderful wide wick!
This scent is so tropical and delicious, I can almost close my eyes and hear the ocean! These candles are my favorite, they have a slow burn and the scent fills the entire room. Mahalo for a great product!
September 17, 2012
Best smelling candle and Made in the USA!!!!
This was a gift and I will have to order another one because I already started burning the candle for myself. I try so hard to by Made in America and this candle was made in the USA!!!
September 17, 2012