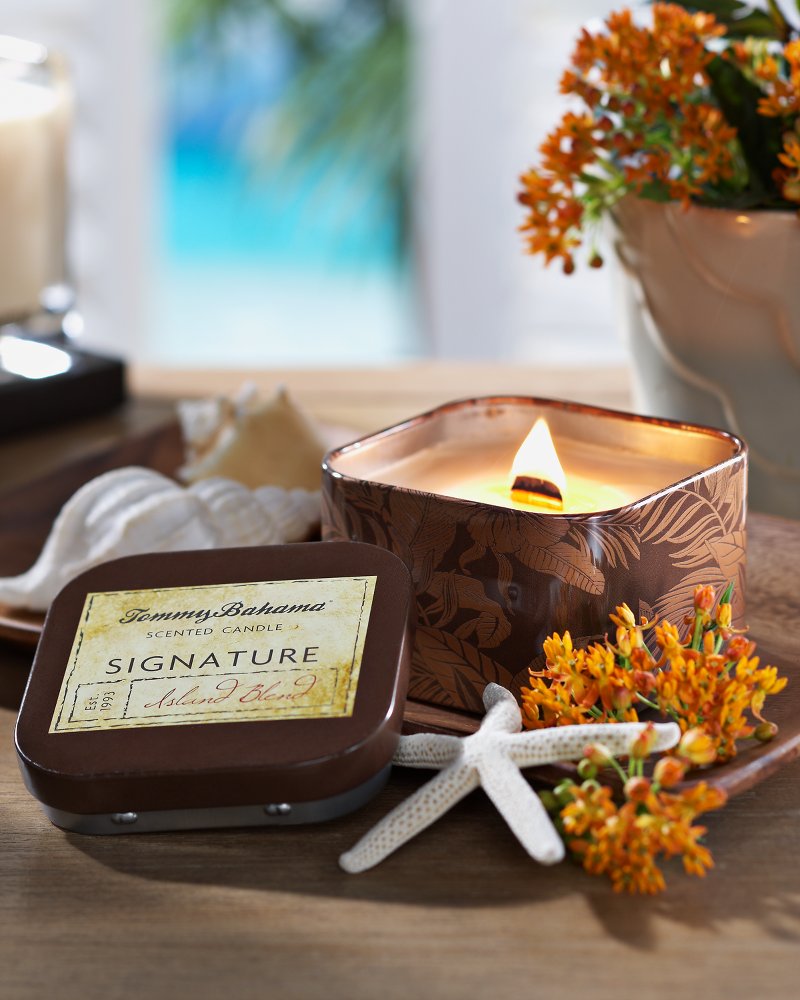 Island Blend Square Poured Candle Tin (# TH30881)
$25.00
Light our Island Blend poured candle and send your senses on an aromatic voyage to the tropics. Infused with a combination of our most popular scents and featuring top notes of pineapple, mandarin and cilantro, it recreates the fragrance our guests enjoy in our stores. Plus, its wide, wooden wick produces a pleasing crackling sound as it burns. A tonal floral design decorates the exterior of the candle's tin.
8.5 oz.
Burn time: 60 hours
Island Blend: Notes of Maui pineapple, island mandarin, cilantro, tropical mango, luscious papaya, sea jasmine, driftwood, cedar and island musk
Textured storage box with vintage-style label and wax seal
Candle made in USA; some materials imported
TH30881
You Might Also Like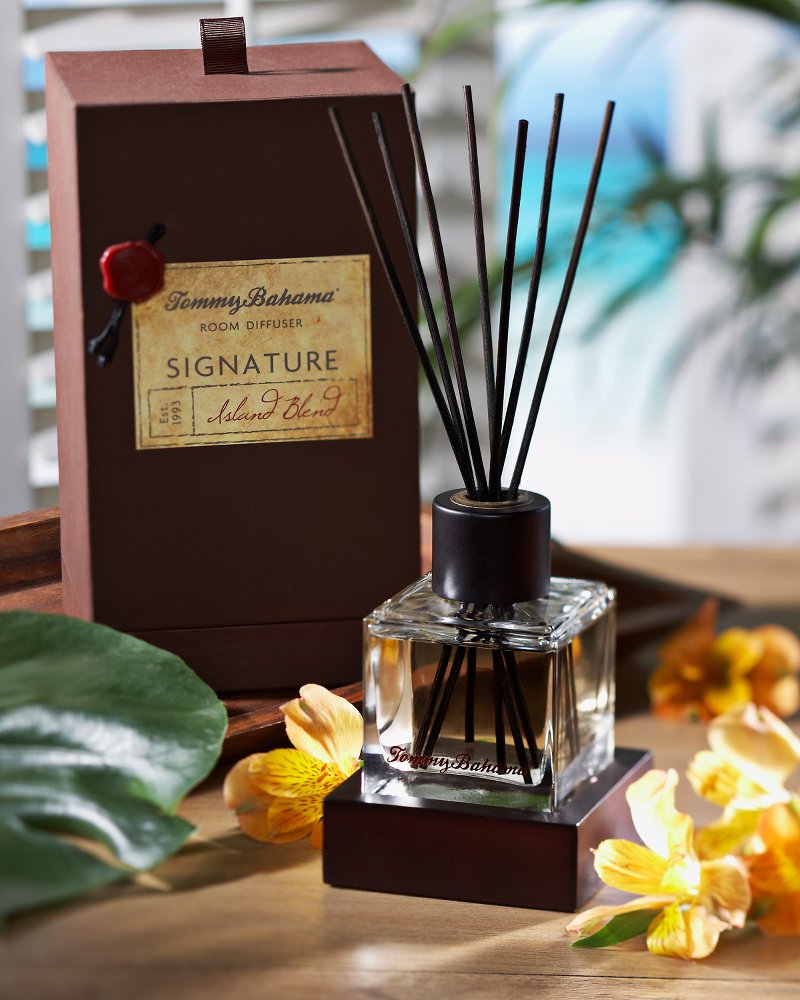 Island Blend Room Diffuser
$68.00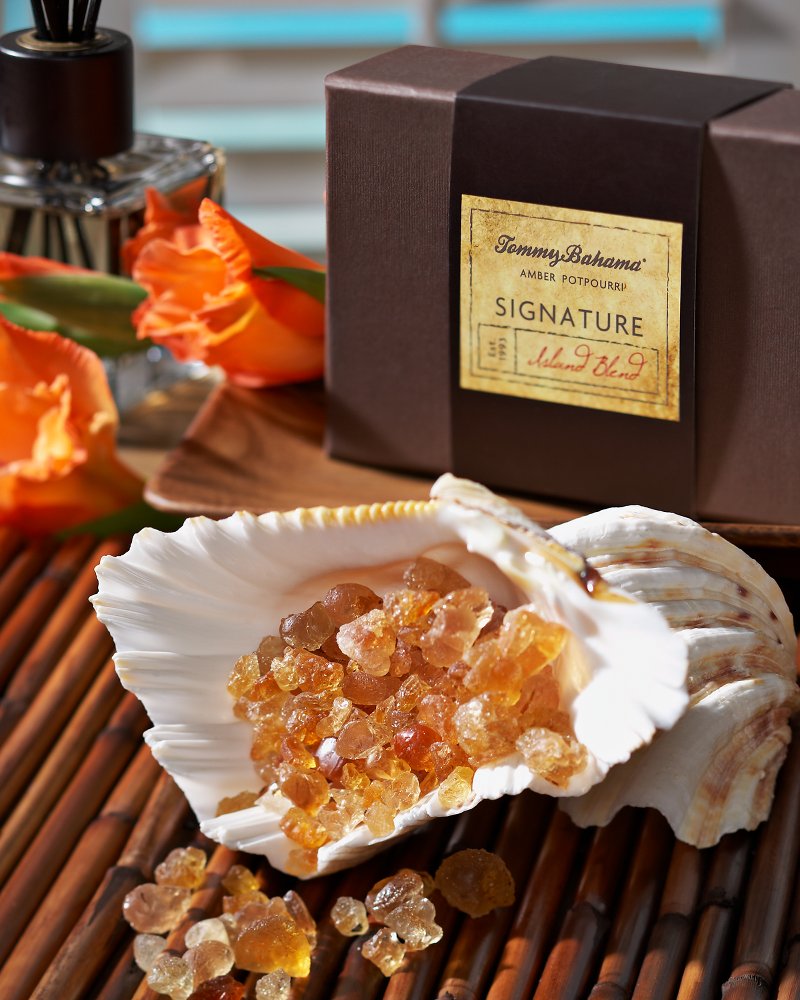 Island Blend Amber Potpourri
$40.00
Island Blend Square Poured Candle Tin
16
16
Memory lane
The first time I smelt this candle, it immediately brought me back to the hotel I stayed at in Waikiki where my now husband, proposed. We're now married and live on the north shore of Oahu and burn these candles all over our house. We love the smell of them and the memories of the first time I had experienced Hawaii.
November 25, 2013
wonderful scent
Love the Island Blend candle. The wooden wick is great as it never "smokes" when the candle is blown out and no messy black stuff all over the candle jar which usually follows the smoke on other types of candles with regular wicks. Smells very pretty.
September 21, 2013
The whole package....
...looks good and smells great! I get the Island vibe every time I burn one of these candles, and often give them as gifts so others can get the same delightful vibe as well!
September 20, 2013
Island Delight
This long burning candle is a welcome presence in any setting in my day or evening. Its scents are not overpowering and are so natural smelling that it has universal appeal. Even the tin itself is a nice little accessory wherever it finds a home.
July 18, 2013
The best!
What I love about these candles is you don't have to light them to enjoy the fragrance, they put off an amazing smell even when they aren't lit. This is mys favorite scented candle of all time, soooo tropical!
July 5, 2013
Ah, the scent is amazing!
The scent is very nice - not overpowering but enough to refresh!
July 1, 2013
RELAX
This candle takes you anywhere you want to be. The scent is full without being overpowering. Everyone who has come to visit has loved its sensuousness! The wooden wick makes a crackling sound which adds to the enjoyment!
June 29, 2013
This product matches all decors and smells wonderful
I buy your candles by the half dozen and always keep some on hand for those last minute hostess gifts, etc.
May 19, 2013