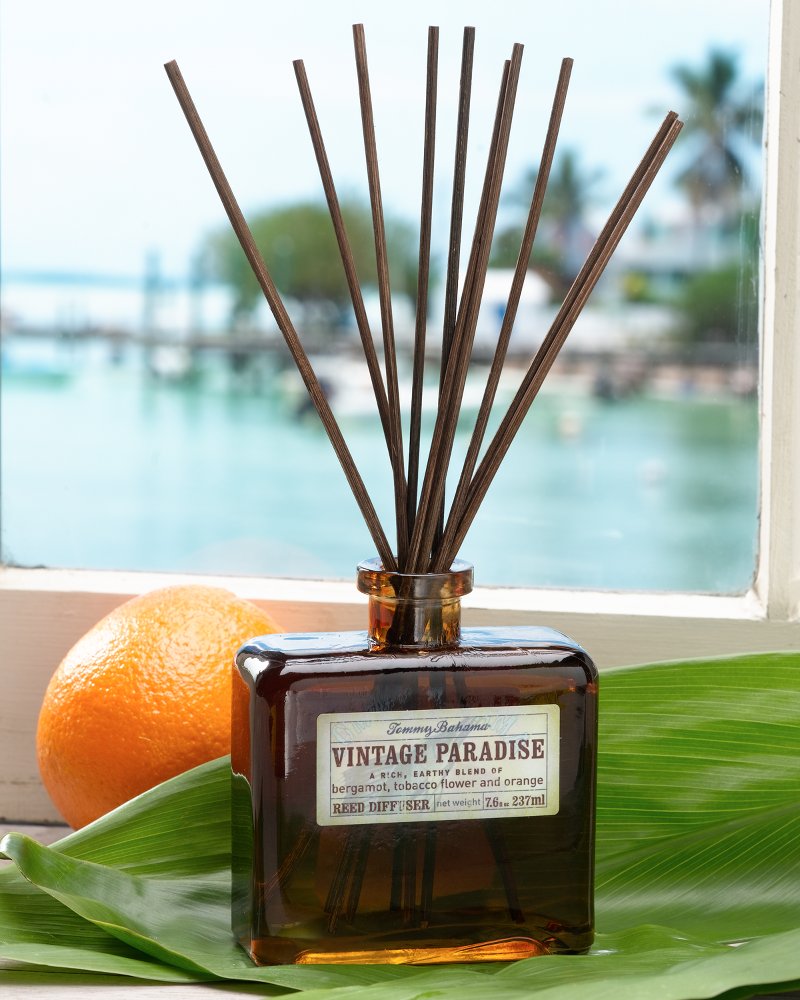 Vintage Paradise Diffuser (# TH30315)
$45.00
We wish we'd made more, but this product is SOLD OUT.
Immerse yourself the classic aromas of paradise with this vintage-style diffuser. At home or in the office, you'll enjoy the rich, earthy blend of bergamot, tobacco flower and orange.
7.6 fl. oz.
Duration: 4 - 6 months
Length of each reed: 10"
Imported
TH30315
Shipping restrictions apply [
details
]
Vintage Paradise Diffuser
9
9
Awesome product!
The scent literally reminds you of being on the beach and relaxing - please bring this product back.
March 9, 2014
The scent is so diluted you have to put it up to the nose to smell.
I have purchased this product in the past. The scent is wonderful. However, this recent purchase left me disappointed. For the price, my expectations were not met. Previous bottles would fill my house with a very pleasant aroma. Not so with this batch. I'm uncertain that I will be shopping TB for future items.
November 11, 2013
Delightfully Romantic Aroma
Vintage Paradise takes you back in time to days of indulgence. Where cigar smoke could bring forward a dozen memories and a faint aroma of suntan oil does the same. One caveat, the shipping causes some of the oil to leak out. Might need to check on more constrictive packaging.
May 20, 2013
The finest
If you enjoy diffusers, definitely give this a try. It is tasteful and not too light or heavy. Simple quality.
May 19, 2013
The best!
I am a Realtor and I went in this vacant home and wondered why it smelled so great! It was THIS diffuser! I know it's a little pricey - but it's perfect! Not too much fragrance. Hard to describe - suffice to say I am now putting it in all of my listings and in my own home!
April 8, 2013
Great Scent!!
What a great scent....not too strong and not too light. At first I thought it was a little pricey but now I can see this lasting 6+ months. Going to buy more for other rooms in the house.
December 30, 2012
Refreshing
This is a wonderful fragrance that is not over-bearing. Subtle, makes you ask yourself what do I smell. Once I received it wanted to order more....but not available. Maybe soon.
June 11, 2012
vintage paradise diffuser
I received this diffuser today. I really love it! I bought it for my husband who doesn't like very strong scents - and it makes our bedroom smell tropically wonderful-without being overwhelming. This diffuser has a unique scent that is difficult to describe. It is a good quality product and I think that it would enhance any home but I do think it is especially wonderful for that special man or boy in one's life. Very happy and would buy again.
May 30, 2012