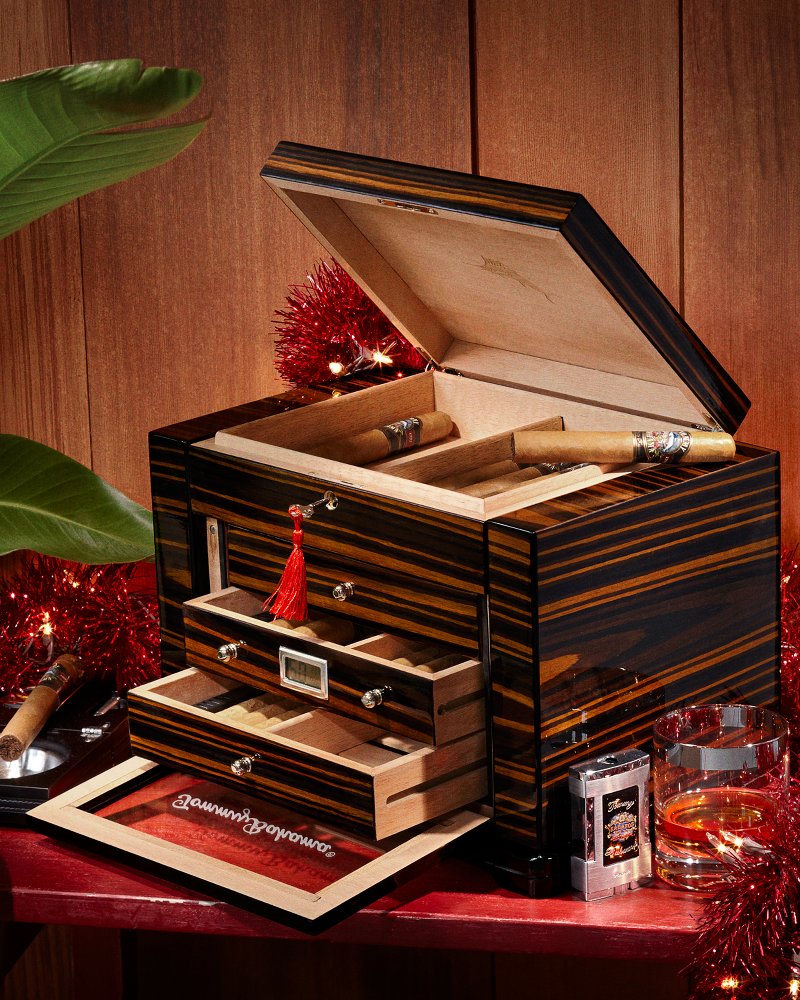 Zebra Wood Humidor (# TH31401)
$350.00
We wish we'd made more, but this product is SOLD OUT.
For special celebrations that require a fresh cigar, you'll be glad you used this well-appointed humidor. Designed to preserve the integrity of up to 100 cigars, it provides the perfect temperature for long-term storage and enjoyment. It includes a humidification device for superior humidity control, a glass front and a digital hygrometer with an external, easy-to-read gauge.
15.25" x 10.25" x 7.25"; holds up to 100 cigars
Zebra mahogany with a high-gloss piano finish
Glass front; digital hygrometer with external gauge
Four storage compartments
Wipe clean with a damp cloth
Lighter, ashtray and glass sold separately; cigars in photo not available
Imported
TH31401
You Might Also Like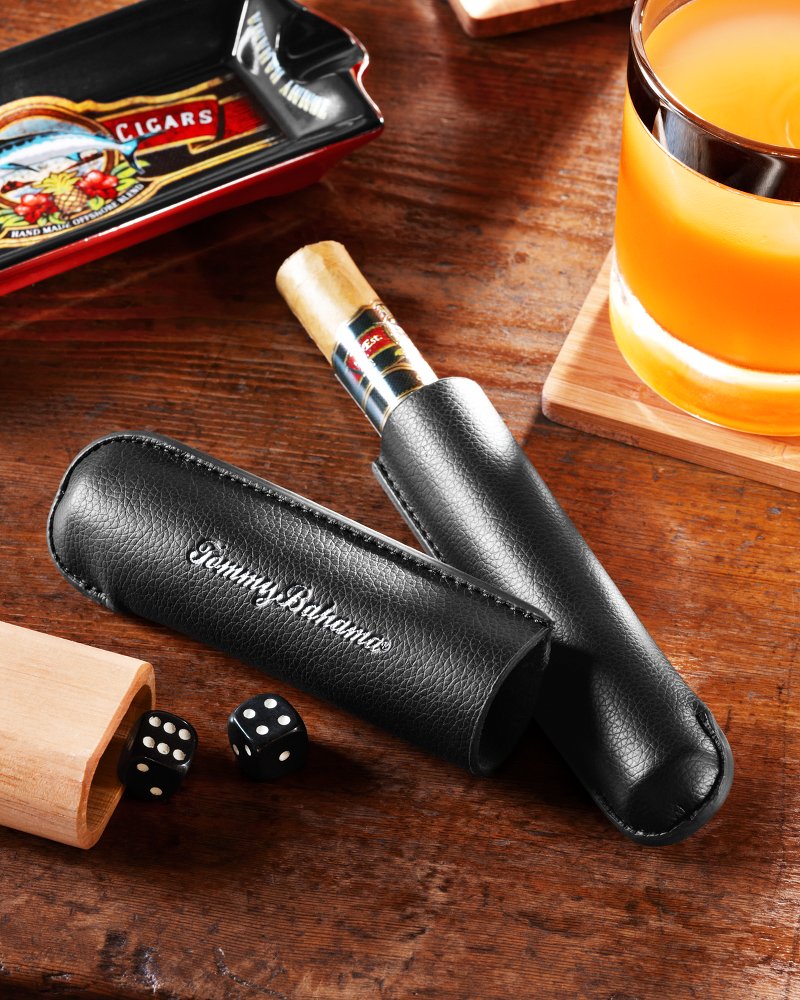 Single Cigar Tube
$26.00
Work of art
I bought this for my husband for our 13th wedding anniversary - he loves it so much (I definitely earned lots of Brownie points!) as it is beautifully made and so elegant (as well as being super functional).... Everyone who comes to our home comments on how beautiful it is - it is quite a lot larger than anticipated, but no matter as it is now a feature in our sitting room...M
July 30, 2014
A Real Quality Humidor!
I searched all over for a quality humidor and I found it. My humidor catches everyone's eye that comes by the house. I have a lot of money in cigars and didn't want a cheap, poor quality humidor to hold them. You get what you pay for! Take your time and season the humidor per the instructions and you won't be disappointed. Now if Tommy Bahama would only come out with a quality line of cigars to fill the humidor! Hint hint!
April 10, 2014
Great Storage in this Humidor
Not only does it look great it holds a great number of cigars that are all easily accessed through the top or by drawers, no more digging around for the cigar you want. The Humidors set up was simple and it holds the humidity well. I give this Humidor a five out five cigar rating. Enjoy my fellow Cigar Aficionados.
February 10, 2014
Very Nice
Very nice Humidor... The only issue I have is that it did not come with instructions to change the hygrometer from Celsius to Fahrenheit.. I cannot figure it out.. Can anyone help? That is the reason I didn't give 5 Pineapples...
February 1, 2014