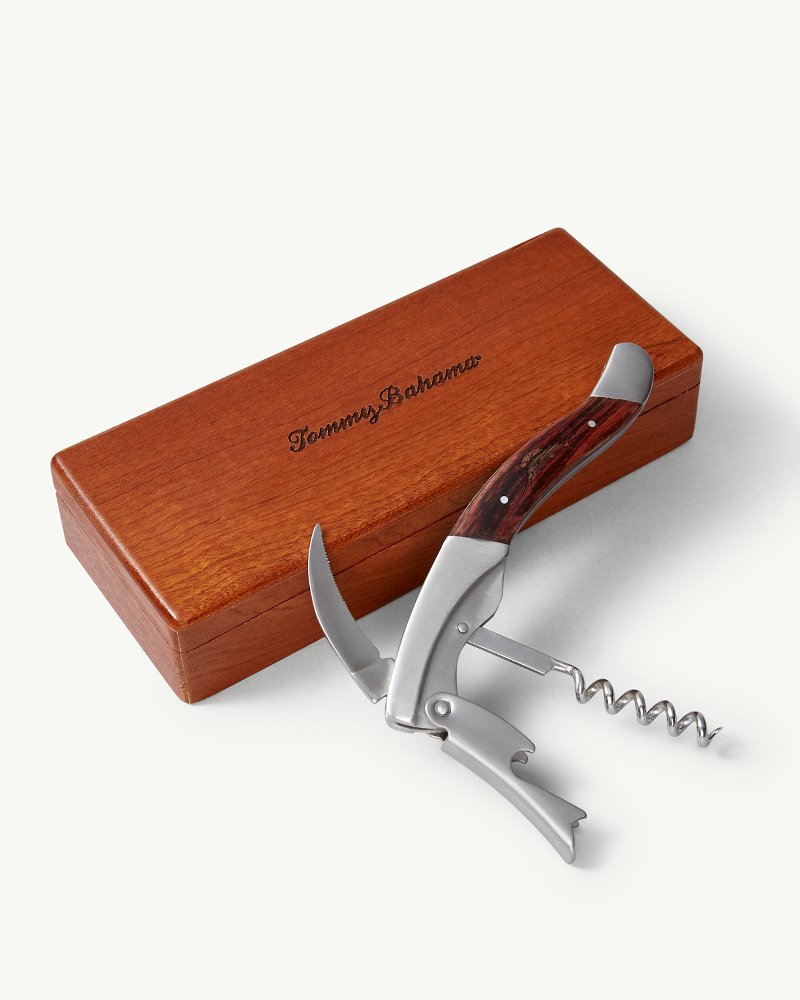 Rosewood Corkscrew (# TH30441)
$40.00
Never be unprepared in a wine emergency again! No island-time bar set is complete without this handsome, multi-tool corkscrew. Stainless steel construction frames a handle that's inlaid with rich, smooth rosewood. In addition to the corkscrew, it features a bottle opener and foil knife that fold neatly for safe, convenient traveling and storage. Laser-engraved sailfish on the handle; rosewood storage case with snap hinge.
Stainless steel; rosewood
Corkscrew (when collapsed): 5.5" x 1.25" x .75"
Storage case: 7.5" x 3" x 1.5"
Imported
TH30441
You Might Also Like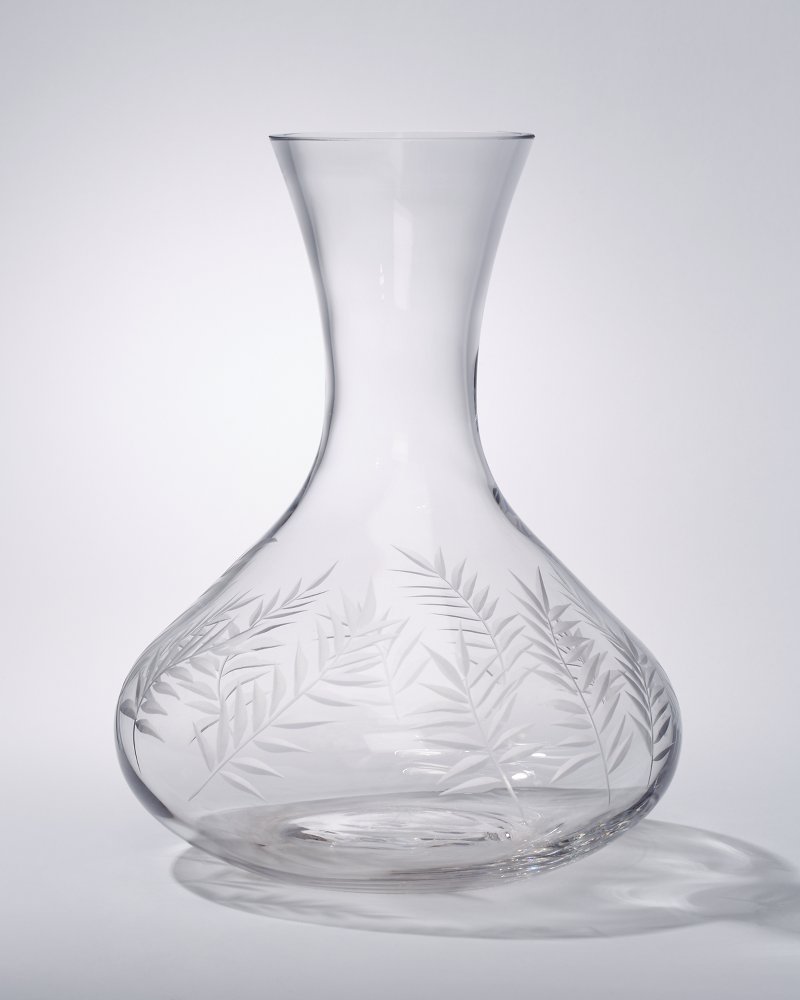 Etched Palm Tree Decanter
$58.00
Every bar needs one
A great gift, looks nice displayed in it beautiful wood case
January 8, 2013
This was a Christmas gift.
The corkscrew is heavy duty and the box is of the quality that I always anticipate from TB. It was a big hit when unwrapped for Christmas!
January 7, 2013
Very Very Handsome and useful
i finally have a corkscrew that fits in my hand, this is a little larger than most. if you try it you will reach for it first all the time. hats off TB
January 4, 2013
Highly recommend this product as it is very effective and easy to use!
The rosewood corkscrew as in all Tommy Bahama products is impressive initially from a visual appearance. Then when time comes to utilize the tool it is well designed and quite effecient. Another winner by TB.
July 20, 2012
Disappointing
What I bought for mainly display came in a poorly constructed box which when closed was about a 1/4 of an inch higher on the right than the left exposing the inside of the box. There are also some chips in the wood on the box. Def. not worth the money.
July 20, 2012
Very handsome corkscrew.
The corkscrew is a little larger than most corkscrews I have used but works great and is very handsome. You will want to leave it in the wood box and display it on your bar or your wine glass storage area.
June 30, 2012
Quality
My friend's home is completely decorated with Tommy Bahama furniture, so I thought this would be an appropriate house warming gift. The quality and design is excellent and I can attest, it does open a great bottle of Shriaz with ease...:)
April 3, 2012
Excellent product
But, I need one more (should have bought two). Please try to find me just one more.
December 27, 2011