SHIP TO: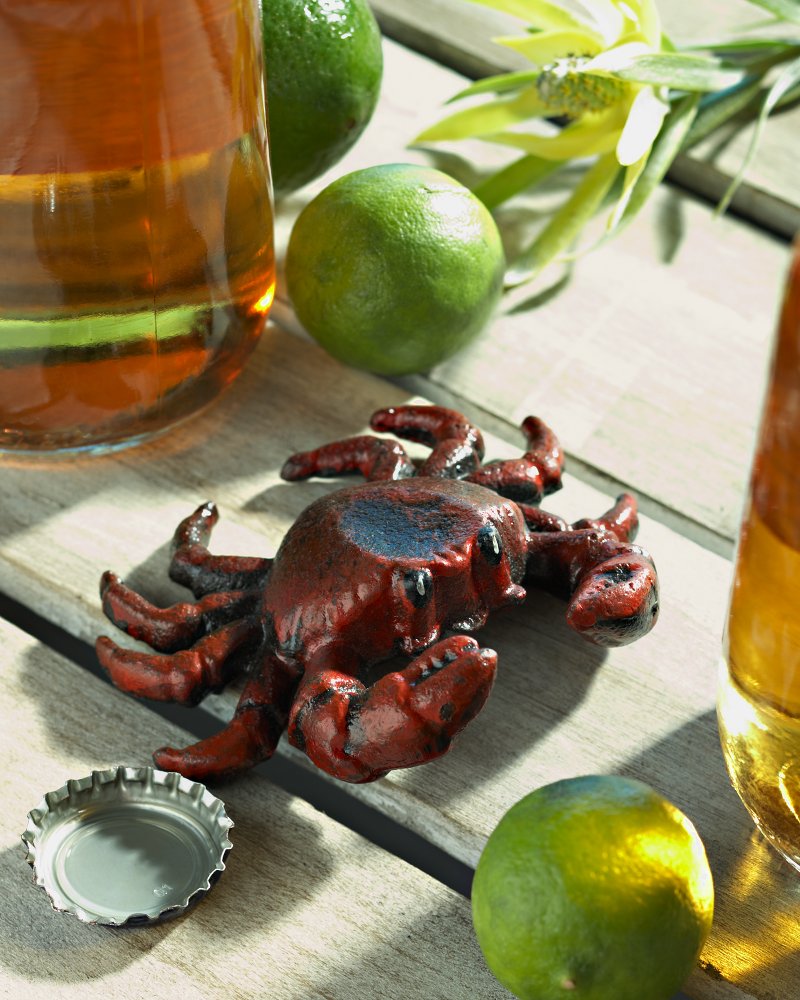 Crabby Bottle Opener (# TH2503)
$10.00
Unlike the surly bartender down the street, this "crabby" bottle opener doesn't expect a tip! Made of hand-painted cast iron, this great addition to your home bar will charm your guests and help them enjoy a cold one. Just slip the little guy's front claws or back legs over the cap, pop the top and enjoy!
Hand-painted cast iron
3" x 0.75"
Hand wash only
Do not place in microwave
Intended for indoor use
Imported
TH2503
Crabby Bottle Opener
33
33
Great gift!
Great bottle opener! Can be used as decoration too!
June 22, 2014
Cute but non functional
We basically use it as a conversation piece. We have found that it does not open any cap.
May 20, 2014
Disappointment
This is a very attractive item and I was very excited to give it as a gift, but it does not effectively open bottles. In some cases, you couldn't even get it to hook onto the top and at other times, it would take no less than 3 attempts. I'm a big fan of Tommy Bahama products, but this was a big disappointment.
May 14, 2014
perfect poolside bar addition
This little guy is awesome. Heavy duty, I swear he weighs half a pound. Must be cast iron. Great addition for a beachy feel to any poolside bar or beach house.
April 19, 2014
Cutest thing ever, I love it.
Very heavy and quality product. I use it for decoration...
April 2, 2014
Fun gift
I got this as a stocking stuffer for my husband for Christmas and he really likes it. He has not tried to use it as a bottle opener and does not want others to use it either. Because it is so nice and heavy, he uses it as a paper weight.
January 27, 2014
Bottle caps make me crabby!
We bought this to accent our bar decor. As with many of TB openers, this is more about style than function, but we love it.
January 24, 2014
so cute!
The crabby bottle opener is adorable. We've purchased them for gifts previously and came back for more. I would have loved to give this an overall rating of EXCELLENT but it's a bit of a challenge to open a bottle with these guys. Most of the recipients just leave them around to display their "cuteness". They definitely bring a smile.
January 19, 2014