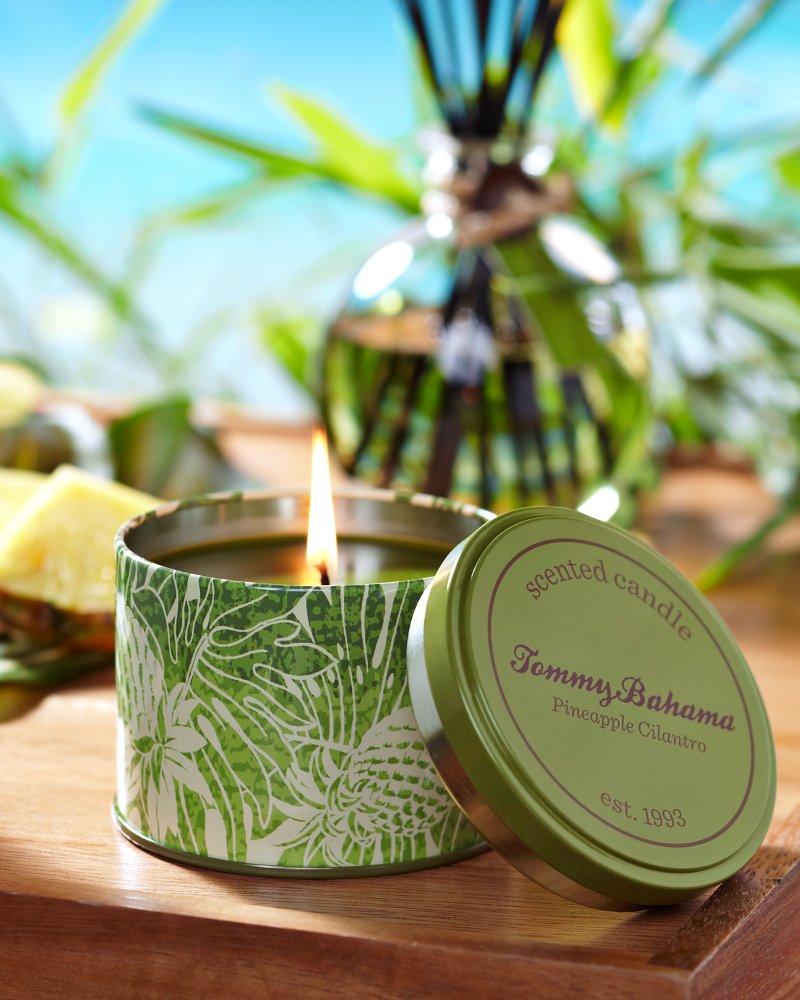 Printed Candle Tin (# TH30984)
$16.00
Immerse any home or office space in the tropical aromas of the islands with our printed candle tin. Available in your choice of Pineapple Cilantro, Maui Mango, Coconut Mango or Pineapple Paradise, it comes with a convenient lid for easy traveling.
Wax: blend of soy, coconut oil and 100% pure refined paraffin
6 oz.
Burn time: 40 hours
3.25" x 4.25"
Candle made in USA; some materials imported
TH30984
Make your home smell like a tropical paradise
This is an amazing candle. It has such a great smell even when it isn't burning. We our purchase these candles on a regular basis-best candle i have ever purchased!!
May 18, 2013
Best candle I have ever purchased!
We bought this candle while holidaying in Hawaii from Australia and absolutely loved it! We got so many compliments on the sweet, tropical smell of our home and we are so hooked that we continue to order this candle online! So many nice-smelling candles are deceptive. They smell nice in the store, but do very little when you light them. This one candle spreads a tropical smell throughout our entire 3 bedroom home! I highly recommend this as a gift or treat for the home. The smells take us back to our wonderful Hawaiian holiday!
May 3, 2013
Scent transports me back to the Keys
I fell in love with the Pineapple Paradise candle during my honeymoon. There was a Tommy Bahama shop at our hotel burning the candle inside. This candle smells wonderful and the tin design is simple and classic. I will definitely be buying more!
April 14, 2013
Perfect
Must-have candles - they give off a great scent and aren't overpowering. Makes me feel like I'm in Maui :)
April 5, 2013
as if you're on a tropical island...
My boyfriend loves this scent. This candle will be part of his Christmas presents this year. We're in the northeast of the US,... December on a tropical island... aaaahhhh!
March 25, 2013
Cool candle
Have not used this candle yet, waiting for spring. That said, when I take the cover off the scent is wonderful, my hubby even commented on it. The tin it comes in is beautiful.
January 15, 2013
order is refreshing and very plesant
makes me feel like I am on vacation. It is a great sent, for all occasions
January 8, 2013
Aloha Aroma is A-MA-ZING!!
This smell fully captures my recollections of my trips to the Hawaiian islands. I placed this in my bathroom along with mementos from my trips and viola! I am relaxing under the swaying palms again!
January 7, 2013