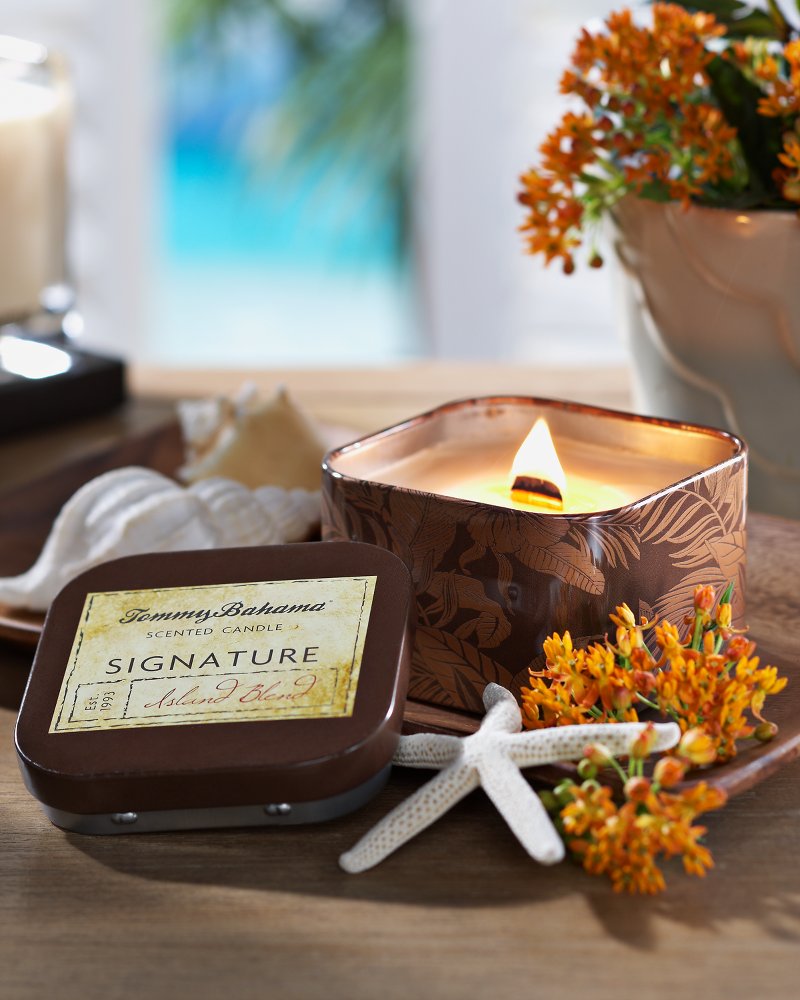 Island Blend Square Poured Candle Tin (# TH30881)
$25.00
Light our Island Blend poured candle and send your senses on an aromatic voyage to the tropics. Infused with a combination of our most popular scents and featuring top notes of pineapple, mandarin and cilantro, it recreates the fragrance our guests enjoy in our stores. Plus, its wide, wooden wick produces a pleasing crackling sound as it burns. A tonal floral design decorates the exterior of the candle's tin.
8.5 oz.
Burn time: 60 hours
Island Blend: Notes of Maui pineapple, island mandarin, cilantro, tropical mango, luscious papaya, sea jasmine, driftwood, cedar and island musk
Textured storage box with vintage-style label and wax seal
Candle made in USA; some materials imported
TH30881
You Might Also Like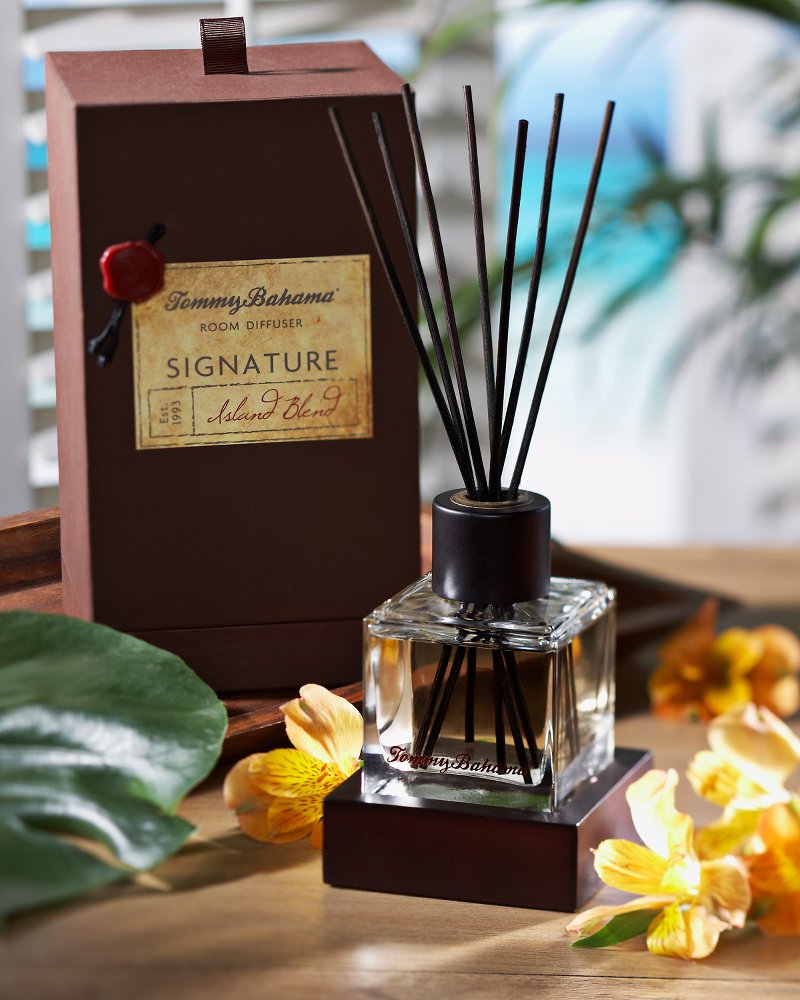 Island Blend Room Diffuser
$68.00
Island Blend Square Poured Candle Tin
26
26
Now our 'signature scent'!
This Island Blend candle has become our signature condo scent since discovering it over a year ago!!! I order in quantity so we will not be caught without it. Everyone visiting asks about the wonderful scent. Of course, we send them to Tommy Bahama. I highly recommend this product.
April 11, 2014
Best candles ever!!
My husband and I Love these candles. They burn evenly, the wick is fantastic and the smell is out of this world. We will be buying more!! Love Tommy Bahama candles.
March 30, 2014
Nice scent, but a bit faint
Had purchased the Diffuser Reed product and really liked the scent, so thought the candle would be equally good, if not more powerful. Not so. It was nice, with nice packaging, burning sound, and scent just as good, but was a little surprised it didn't put off as much of a scent as a Yankee Candle nor the diffuser reed. Still - the scent is one of the best.
March 16, 2014
Great candle
This candle has the best smell and the tin is perfect to take along on trips. We took it on a recent beach trip and it was a great addition to our condo each night.
March 5, 2014
Favorite Scent
This candle has the most wonderful blend of fragrances. It makes me feel like I'm in the tropics while still in the wintery cold.
January 21, 2014
easy ordering and fast shipping!!!
These candles are fantastic! Reminds me of being in the store! Very easy ordering on-line and I received the candles within 10 days at Christmas.
January 20, 2014
Great scent!
The scent is great and love the sound of the wood wick!
January 19, 2014
Bad Burn
The smell is intoxicating; but wick burnt done and left 1/2 of the wax behind and at over $25 I feel the need to melt it and make another candle, it only burned for 18-20hrs. Not a good burn for the $ spent.
January 13, 2014