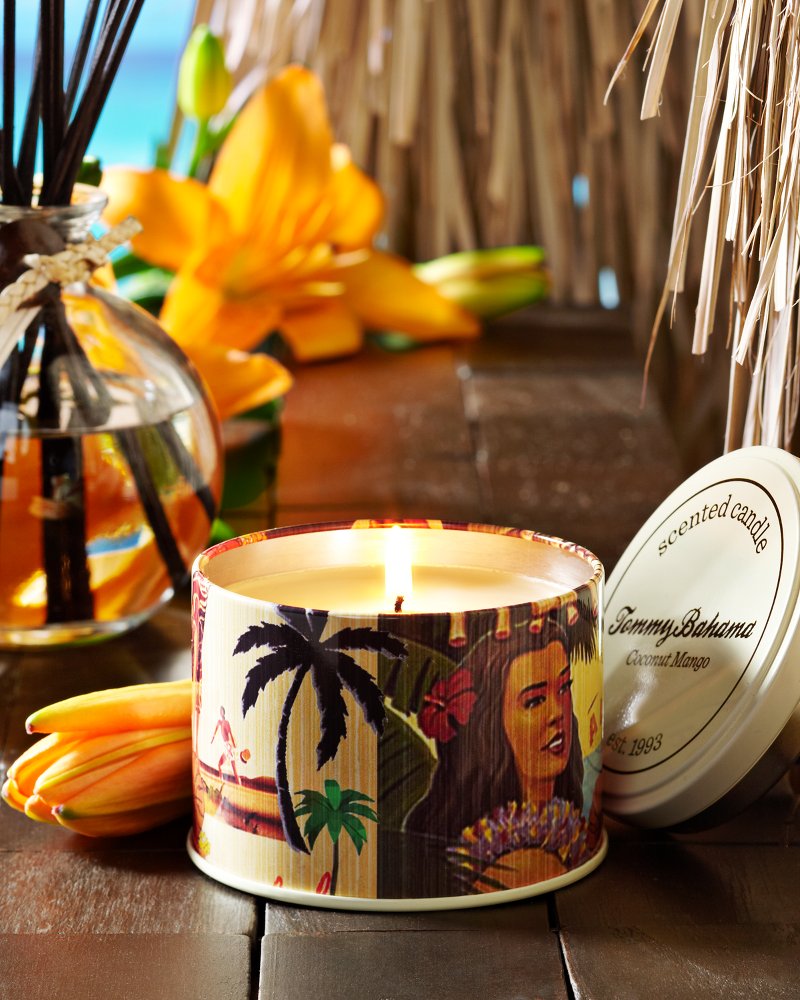 Printed Candle Tin (# TH30984)
$16.00
Immerse any home or office space in the tropical aromas of the islands with our printed candle tin. Available in your choice of Pineapple Cilantro, Maui Mango, Coconut Mango or Pineapple Paradise, it comes with a convenient lid for easy traveling.
Wax: blend of soy, coconut oil and 100% pure refined paraffin
6 oz.
Burn time: 40 hours
3.25" x 4.25"
Candle made in USA; some materials imported
TH30984
Pineapple Paradise!
The pineapple paradise smells like you are up close and personal to a real pineapple. My mouth starts watering everytime I get a whiff.
November 18, 2013
Perfect tin filled with the perfect tropical scent
Love this scent, I keep it in bathroom along with all my other tropical themed items. I have recieved a few compliments on the scent... I purchased the Coconut Mango tin. I would highly recommend it.
October 7, 2013
Great product and price!
Very nice container. Candle scent very nice and long lasting. I bought Pineapple Cilantro but have tried the other scents and all very nice.
September 20, 2013
BEST FRAGRANCE EVER
I have been purchasing good quality fragrance candles for years and recently came across a TB shop on my travels. These candles are the best I have ever smelt! They are absolutely divine!
September 20, 2013
Great Candle
I bought this candle as a gift because we have two or three other Tommy Bahama candles we are currently burning and they are the best.
September 17, 2013
Wonderous Fragrance
There is no way you will be anything but overly pleased with the fresh and lively fragrance from the Pineapple Cilantro candle. And...when you're down to the bottom of the can, try salvaging the remaining wax for your wax burner...you'll get extra mileage from that wonderful fragrance.
September 14, 2013
Love it!
I love the long lasting aroma, great choice as a gift!
September 4, 2013
Great smell - lasts for ages
Actually smells while you burn it - everyone comments on how good the house smells.
June 30, 2013