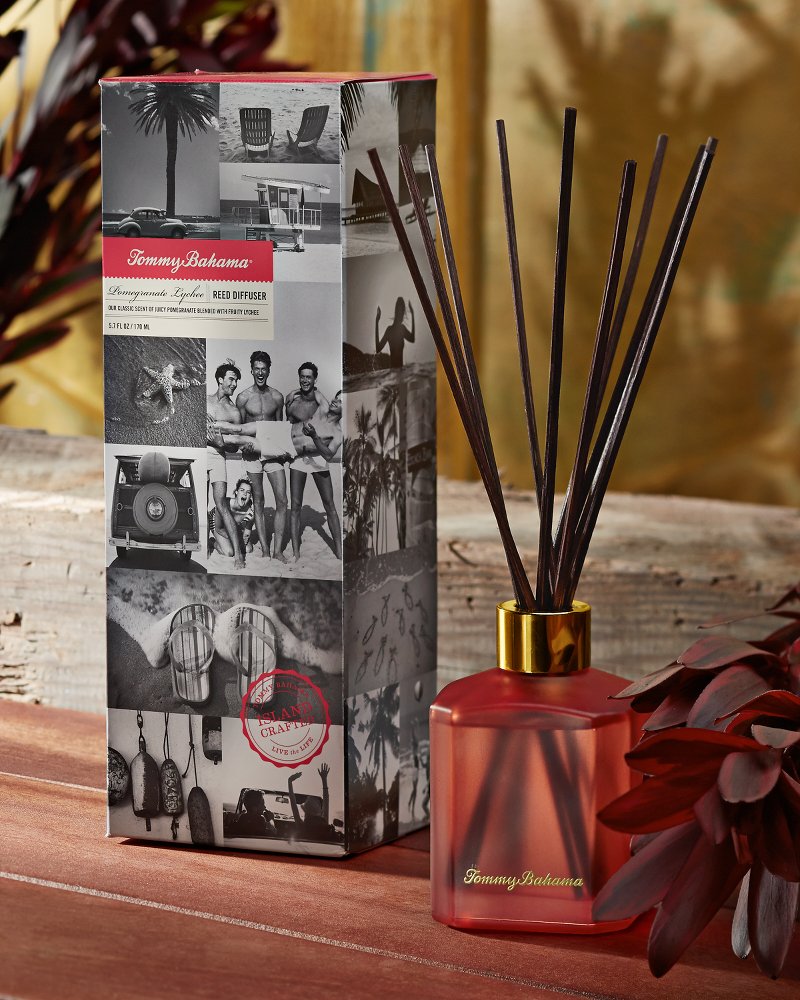 new - Island Essence Reed Diffuser (# TH31766)
$42.00
Suffuse any space with evocative fragrance from day to night with this enchanting diffuser. The set includes wooden diffuser reeds and a frosted-glass bottle with gold-tone accents. Beautiful and refillable, it's an inspired way to add ambiance to your home.
6 fl. oz.
10 reeds
Duration: 2-6 months
Imported
TH31766
Shipping restrictions apply [
details
]
You Might Also Like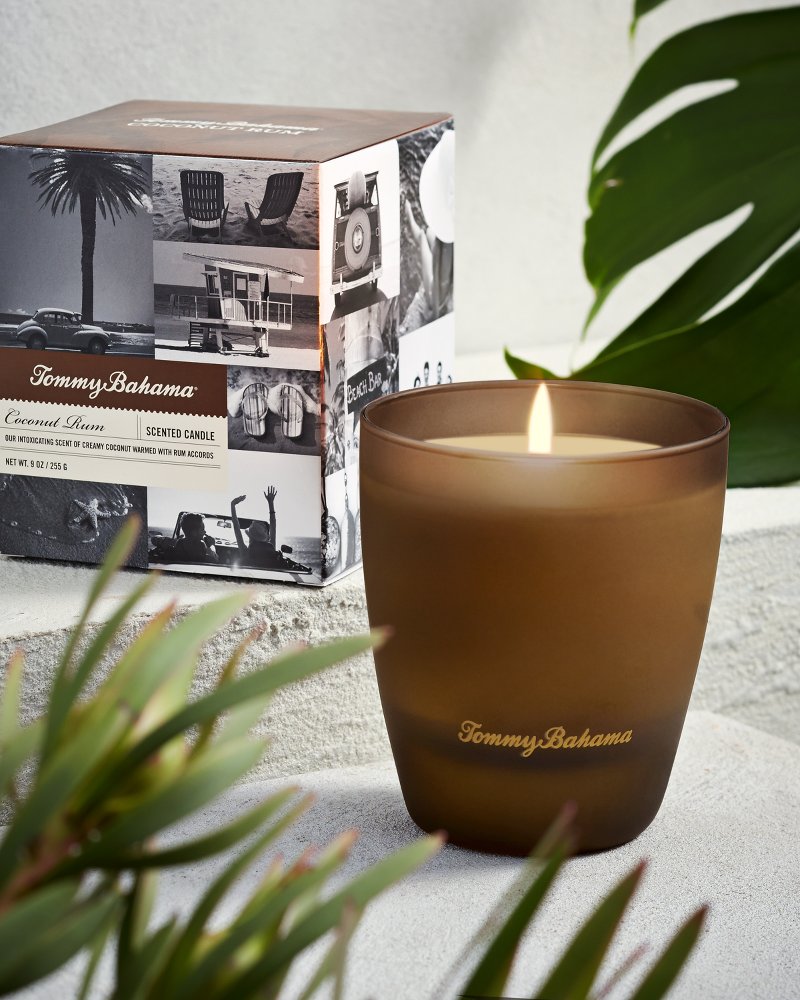 Island Essence Poured Candle
$32.00
Island Essence Reed Diffuser
11
11
Wonderful
Please bring back the refills. It makes my whole home smell wonderful but I won't purchase it until I can purchase refills.
June 13, 2014
Bring back the refills please
I have to agree with others.... LOVE the mango scent, but please bring back the refills. I, too, will have to look elsewhere for a new scent. Not paying $42 for this small diffuser. Very disappointed....
June 13, 2014
Great scent
I love this scent, but I do have a problem with the fact that Tommy Bahama discontinued the refills, for this reason alone, I do not recommend.
June 6, 2014
No more refills??
I am so disappointed that you no longer sell your former (outstanding!!!) scents. The coconut mango will be missed. On to Pier 1 for the next best option! Bye!
May 29, 2014
No refills?
Loved the other diffusers that they sold but can't get any refills. :-(
May 27, 2014
No refills??
I loved this scent and would buy the reeds and the refills every other month! NOW, we are told they will not be selling refills. Why would I spend $70 every time when I can go to Pier 1 imports, or some other store to get another scent, I can get used to over time for a lot cheaper? I am very disappointed. I would shop on this website to get the refills and then perhaps purchase a shirt for my husband, etc. Last month, I bought a beach towel, etc. Unfortunately, I have no reason to shop this website anymore. You lost a loyal customer.
May 24, 2014
Sweet and Calm
The island essence reed diffuser smells so good. I put it in my master bathroom and the smell reminds me of the caribbean or when we go to the spa. The fragrance lasts a long time at least 6 months. The is a great reed diffuser.
April 25, 2014
No refills available
Purchased the Signature diffuser at Christmas. Love the scent but now I'm told by the store they are no longer offering refills. $60 for 3 months of scent is not worth the price. I purchased the diffuser knowing I could refill. Now it's useless. Used to love Tommy Bahamas home decor but no longer a fan. Not sure who in marketing thought discontinuing refills was a good idea. I sure hope refills are brought back.
April 23, 2014