NYC Sail Sack (# TH31064)
$130.00
Handmade from a "recycled" Dacron® sail, this amply-sized sack celebrates our 5th Avenue location on
Manhattan Island
. With a roomy interior and a continuous length of rope for comfortable carrying, it will accompany you anywhere. Each sack is expertly handmade — no two are alike!
Body: 100% "recycled" Dacron® sail
Handles: rope
Machine wash, hang to dry
14" x 18"
Made by Sea Bags in Portland, Maine, USA
TH31064
You Might Also Like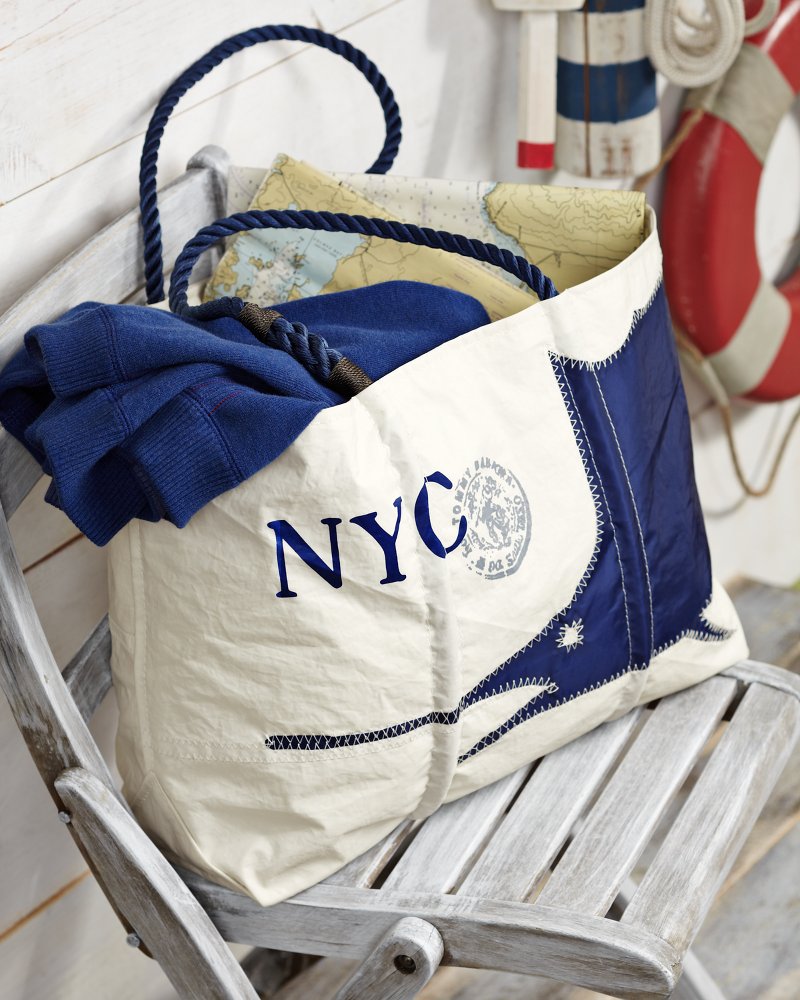 NYC Sail Tote
$190.00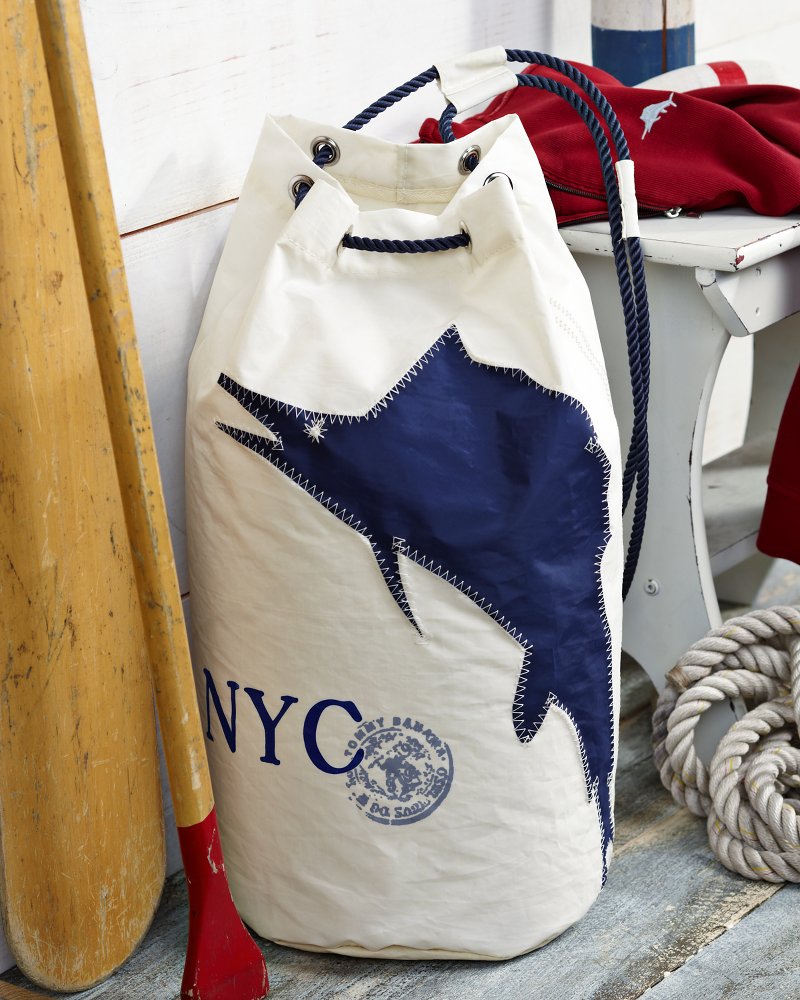 NYC Sail Sack
$130.00
unique
I love this sack; it holds a lot. I would not put very heavy items in this sack, since the rope handle then puts too much pressure on my shoulder -- a design improvement would be to make that sliding rope cincher longer and padded. But, I still love my sack.
February 2, 2013
Great concept! Great bag!
I ordered this sail sack for my husband to use on our sailboat or for a day at the beach. He loved it! I love the concept of using recycled sails and the marlin graphic is perfect! I plan on ordering more.
January 15, 2013