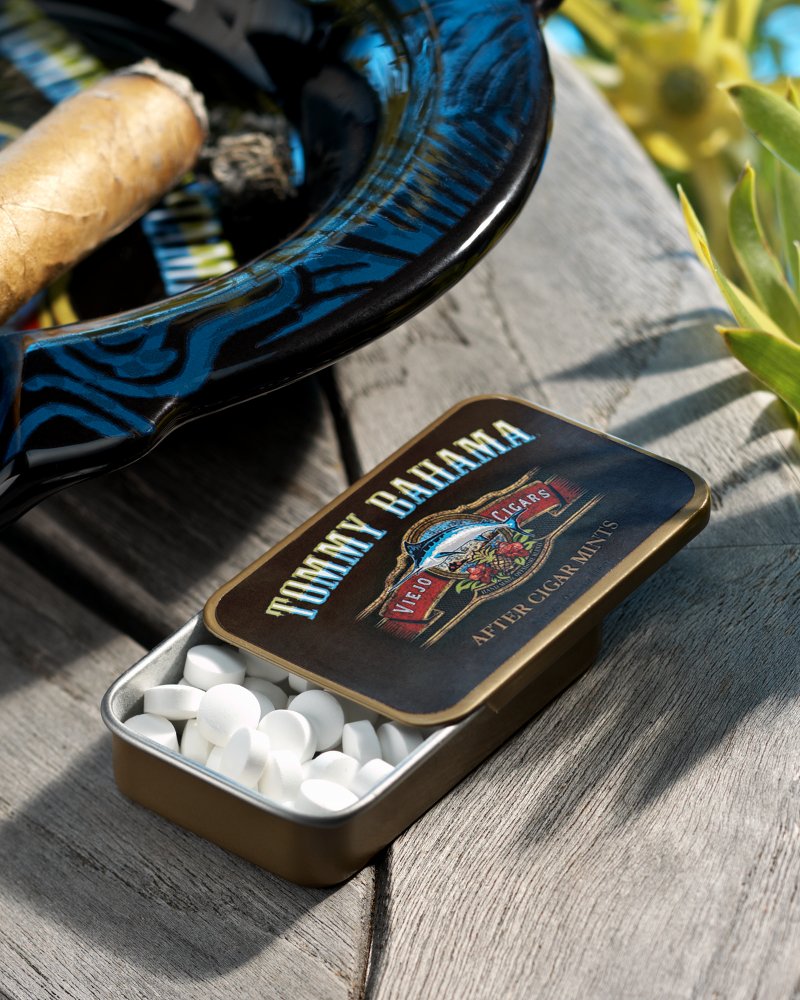 Viejo Cigars After-Cigar Mints (# TH30815)
$4.00
We wish we'd made more, but this product is SOLD OUT.
After enjoying a fine Havana, do your friends and family a favor: pop a few of these after-cigar mints! Made to counteract the taste and odors of your favorite cigar, they have a refreshing peppermint flavor. Plus, they're sugar-free, gluten-free and kosher-certified! Their convenient, sliding-top tin, which is decorated with our custom "Viejo Cigars" artwork, lets you keep them handy and travel with them anywhere.
Net weight: 0.56 oz.
Tin: 2.75" x 1.5" x .5"
Mints made in USA
TH30815
Shipping restrictions apply [
details
]
You Might Also Like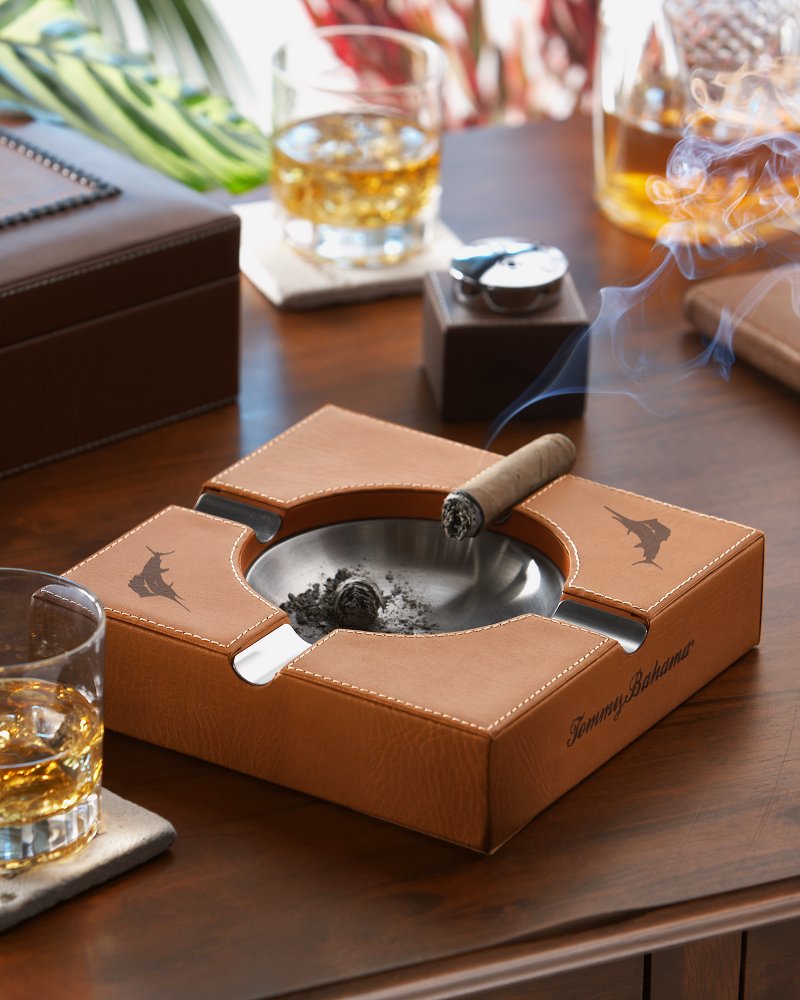 Square Leather Ashtray
$88.00
Viejo Cigars After-Cigar Mints
13
13
Great taste and great results
Not overly strong like many mints. Great taste and great results. When empty tin makes a great holder for wooden matches.
January 20, 2014
Cigar Breath
I love when my husband enjoys a fine cigar, but afterwards, I'm not quite so in love! These mints are amazing! I should probably purchase them by the case to keep both of us happy!
July 2, 2013
Tiny overpriced mints
No better than any other mint at the grocery store. Tiny box, tiny mints, and way overpriced.
June 30, 2013
Tasty mints and convenient box
I bought these mints so I could reach the minimum for free shipping. It was worth it. The mints are tasty. I like keeping them in my purse because they don't melt and get sticky in the heat.
June 13, 2013
The after cigar mints are great!
This is the second time that I have ordered the after cigar mints. The mints are very refreshing, but not an overwhelming or over powering mint. Just the right amount of mint for enjoyment whether you have just enjoyed your favorite smoke, cocktail or just fresh breath.
February 1, 2013
Great gift idea for the TB lover!
Mints are good, the package is a keeper! Besides, you can refill this thing and use it again and again. Nice!
January 13, 2013
Fun accent gift
I ordered this to place in a cigar box with some cigars for a male friend for a holiday gift. He absolutely loved the gift and it made a nice complete little package.
January 1, 2013
Perfect stocking stuffer
Got this for a stocking stuffer, thought it was cute. I like that it can be refilled after all the mints are gone.
December 28, 2012