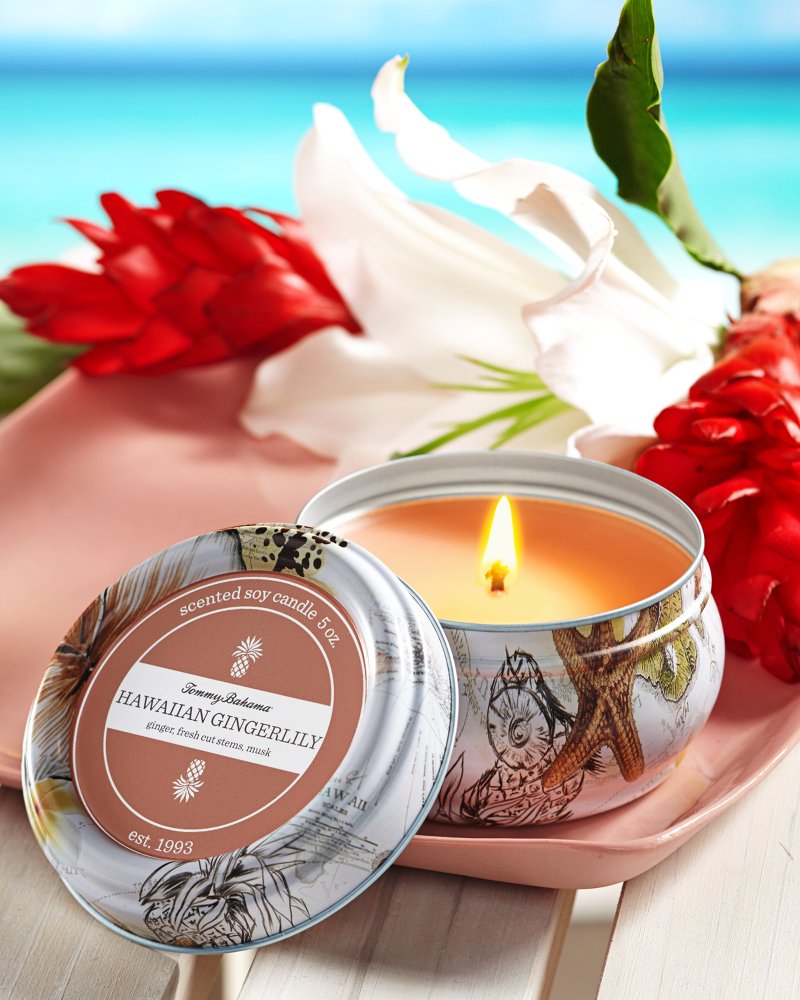 Hawaiian Gingerlily Printed Candle Tin (# TH30990)
$16.00
One sniff of this aromatic candle will send your thoughts adrift on a wave of refreshing aromas. Made with our Hawaiian Gingerlily scent, it indulges your senses with notes of lime, ginger, white tea, musk and more. Plus, its decorative tin comes with a convenient lid for worry-free travel and enjoyment anywhere.
5.11 oz.
Burn time: 28 hours
2" x 3"
Hawaiian Gingerlily: Notes of Lime, Ginger, Muguet, Rose, Fresh Cut Stems, White Tea and Musk
Imported
TH30990
Hawaiian Gingerlily Printed Candle Tin
4
4
Quality
Fantastic quality candle. I love Tommy Bahama candles better than any other brand. The scents are heavenly and the quality of oils and wax used are like none else. I love candles, and I maintain a stock of this candle in my home always. Yummy!
May 19, 2013
Classy and aromatic
Definte island feel. Nice design, lovely colors, of course a great scent.
January 20, 2013
not as masculine as it looks
bought this for my hubby as it appears to be orange in the photo - turns out it is pink...smells good but I don't know if hubby wants to travel with a pink candle..
January 6, 2013
Hawaiian gingerlily candle
I bought this 5 oz candle along with two other of Tommy Bahama's scents. This one is my favorite. It has a wonderful, almost heavenly scent. It has a clean, light, floral smell I guess is how to best describe it. I just really LOVE this one. Plus I have to admit I like to buy these for the beautiful printed tins they come in. I can't recommend this scent enough. I wish that this one was a larger size however. But it is worth the money. I hope that Tommy Bahama will be selling this one in a larger candle size as well as a reed diffuser! I am looking forward to buying more of this scent!
November 24, 2012