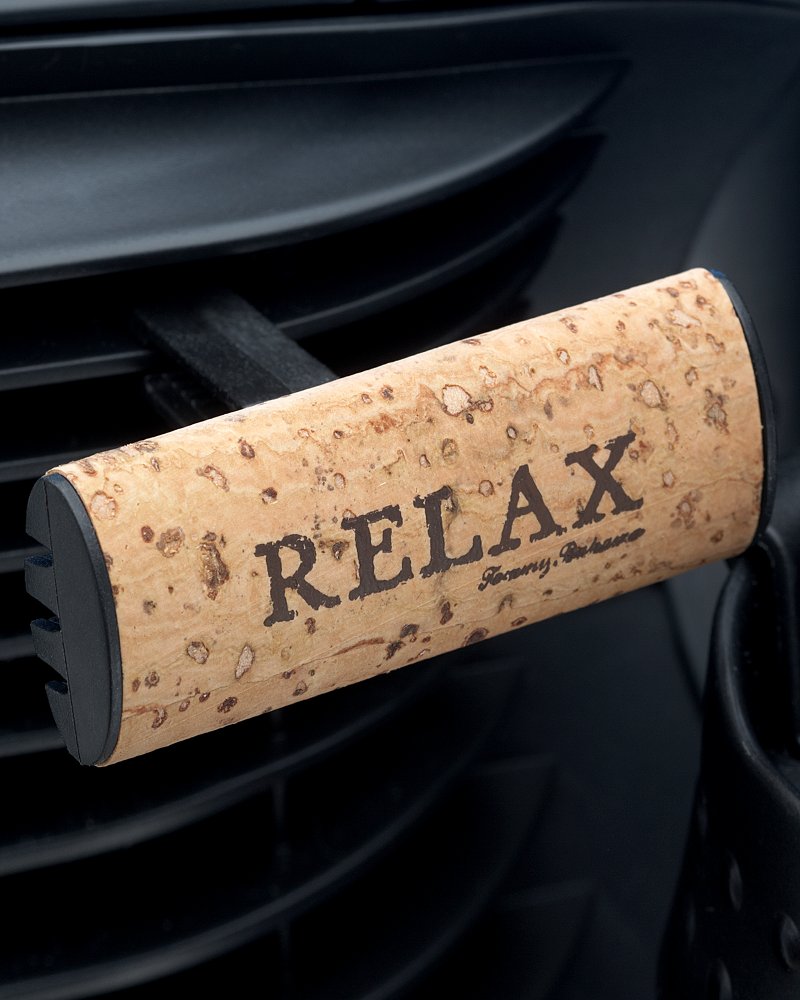 Relax Car Freshener (# TH30847)
$18.00
We wish we'd made more, but this product is SOLD OUT.
Experience the fragrance of the tropics — in your car! Featuring our Vintage Paradise scent, this unique air freshener attaches to your car vent with its strong, pivoting clip. Easy to position, it uses the passing air from the vent to distribute its alluring scent. Ideal for smaller spaces, it makes a lovely addition to closets, cubicles and more! "Relax - Tommy Bahama®" printed on the cork-covered front.
Cork; plastic
2.75" x 1" x 0.75"
Vintage Paradise: Notes of Mandarin, Bergamot Leaf, Neroli, Wild Basil, Crushed Thyme and Coriander
Imported
TH30847
Love it!
It installs easily, stays put we love that you can renew the fragrance OR change it upon renewal!
January 29, 2013
Car freshner
The Relax car freshner is very nice. It makes ur car smell like paradise.
December 21, 2012
Air freshner for the car doesn't last long
I was so excited when I saw this, as I have made many requests on the Tommy Bahama Facebook page for an air freshner for the car. I've even suggested to friends that rather than toss a candle jar with little wax left, just place it in your drink holder of the car to have that lovely Tommy Bahama scent in your car. So I was hoping the air freshner for the car would smell as nice, which it did for about 4 days. It quickly lost it's scent.
August 2, 2012
Loved it at first! Now STRESSED!
I purchased 4 of these air fresheners, one for each car.The smell WAS amazing! Unfortunatly, it only lasted for about a week! I never have a quality issue with TB, but these were a let down. Now when I get in the car, I don't RELAX, I get mad at myself for spending $72 on air fresheners!
June 3, 2012