Life is One Long Weekend Cookbook (# TH9598)
$35.00
Escape the troubles of the modern world in favor of a place that's relaxed and worry-free ... where Life is One Long Weekend. This book will teach you the secrets to creating your own island lifestyle. We include many of our world-famous recipes (including meals, side dishes and cocktails), inspirational photos of exotic beaches and tips on how to entertain guests with Tommy Bahama flair.
Shipping restrictions apply [
details
]
You Might Also Like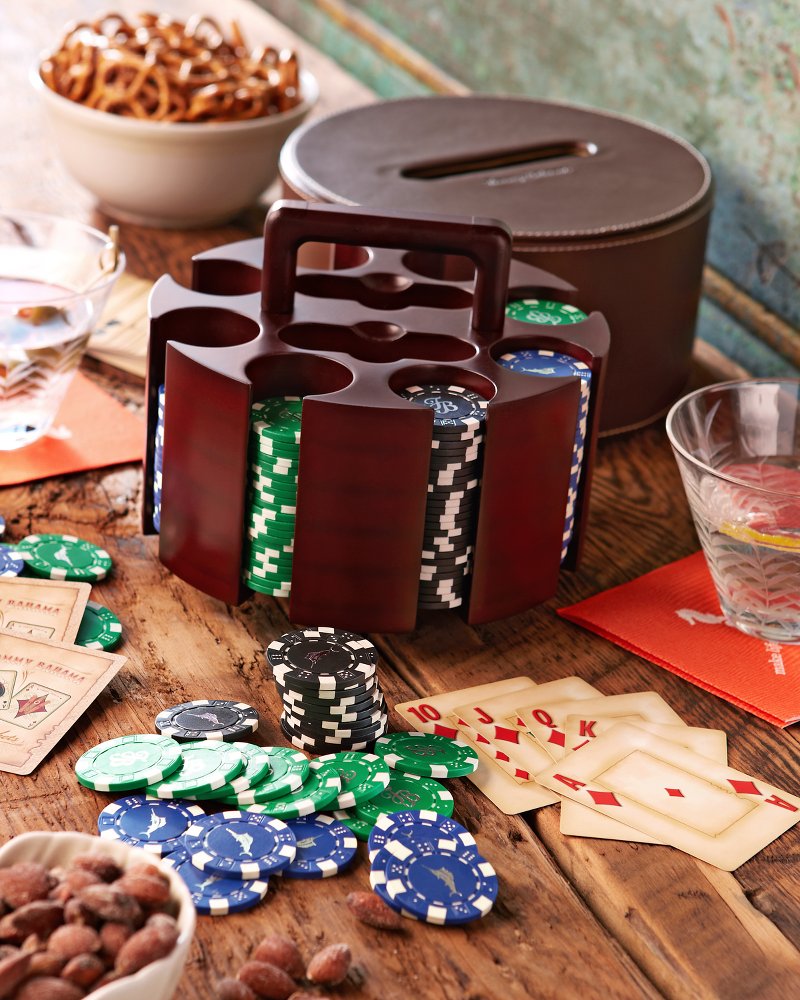 Leather Poker Caddy Set
$200.00
Life is One Long Weekend Cookbook
34
34
Love it!
Beautifully done both pictures and recipes. I can't wait to try them all!
September 17, 2013
This product is visually stunning and informative.
This book immediately takes you to the islands with beautiful pictures. Then, as you start to read the recipes, you get to enjoy and remember your favorite meals at Tommy Bahama. It is certainly a featured book in my kitchen.
September 16, 2013
Very well put together product.
I was very impressed with the fast shipping. The cookbook is phenomenal! It was a gift for my mother in law and she loved it, as Tommy Bahamas is one of our favorite restaurants.
September 6, 2013
more of a lifestyle book than cookbook
very pretty but copy reads like advertising copy. Long on pretty pictures, very short on content.
August 26, 2013
A wonderful collection of tropical recipes of food and drink.
I was really surprised how beautiful this book was. I enjoyed the pictures of the islands but especially the recipes. They made me anxious to get started in the kitchen. We don't have a Tommy Bahama restaurant here so we can enjoy these delectable dishes in our own kitchen. My two sons both cook so I bought them a copy and they have enjoyed them immensely. It is a must buy!!
August 8, 2013
Yummy....more please.
Simple,delicious, easy to read and understand directions, our guests think we have catered these goodies...
July 17, 2013
Summer entertaining must with yummy recipes and ideas.
I wanted to stock the lake house with some fun, new ideas for drinks and food so purchased this and the cocktail shaker recipe. The cookbook has beautiful pictures with entertaining ideas and recipes. (After summer's over I'm going to bring home to get me through my cabin fever in dead of winter.)
July 13, 2013
Love the cook book
We have always enjoyed the food at the restaurant and have looked online many times on how to make some of the food we loved. So when we saw the cook book on line we decided to buy it, and have made the Asian slaw and mango salsa and loved both. We also made the BBQ sauce and enjoyed it.
July 1, 2013