SHIP TO: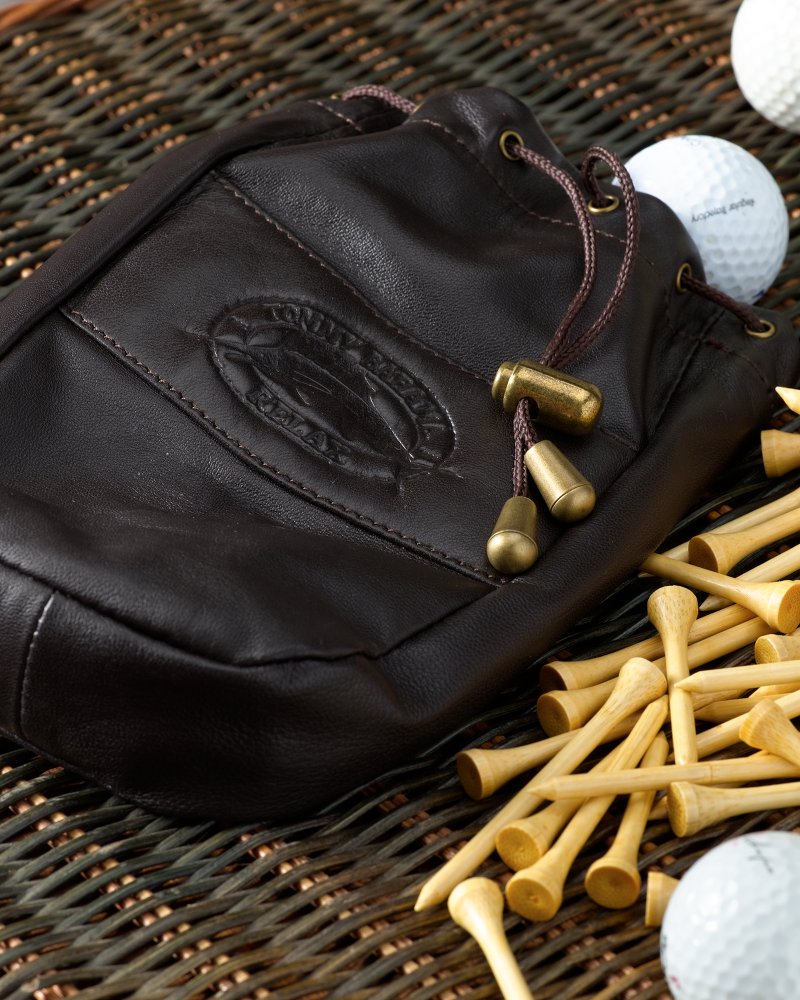 Leather Valuables and Tees Pouch (# TH30123)
$48.00
This soft nappa leather pouch is great to stow all of your valuables and cell phone whenever you hit the links. Each pouch comes filled with 60 bamboo tees (20 per size).
Includes 60 tees in assorted lengths
Imported
TH30123
Leather Valuables and Tees Pouch
5
5
Leader in the Clubhouse
No matter what you score you have the image of the leader in the clubhouse when your friends and fans see this beautiful luxurious nappa leather accessory. The TB bamboo tees take it to the next level. I bought two, one for a gift and one for me! Fantastic product!
July 25, 2014
Perfect little gift for my husband
I'm always looking for little gifts for my husband -- saw this pouch and thought that it would be perfect for his golf tees and balls (just as shown). He loves it! Truly you could use this leather pouch for a lot of different things -- I plan on purchasing more for presents for my brothers, and my sons and son-in-law.
July 25, 2014
Great place to put your valuables
Soft leather and stylish. Great for storing your valuables while on the course.
January 10, 2014
nice bag
Very nice quality but there is no strap to hang it on your golf bag.
January 12, 2012
Just keep 'em coming, Tommy...
I don't know how, but Tommy Bahama keeps coming up with ways to make my life better. For a while now, I've been saying to myself, "Self, where can you put your cell, keys and wallet when you're golfing and not have to worry about them getting lost?" The answer is in this great leather bag. You can hit the clubhouse after the front 9 and you just take this handy little item in with you. The tees are a bonus, and mark the first time TB has included 3" tees as part of a set. In these days where you can't buy a driver under 400cc, to say you need 3" tees is an understatement. All in all, another great addition to my all TB gear bag.
September 15, 2011