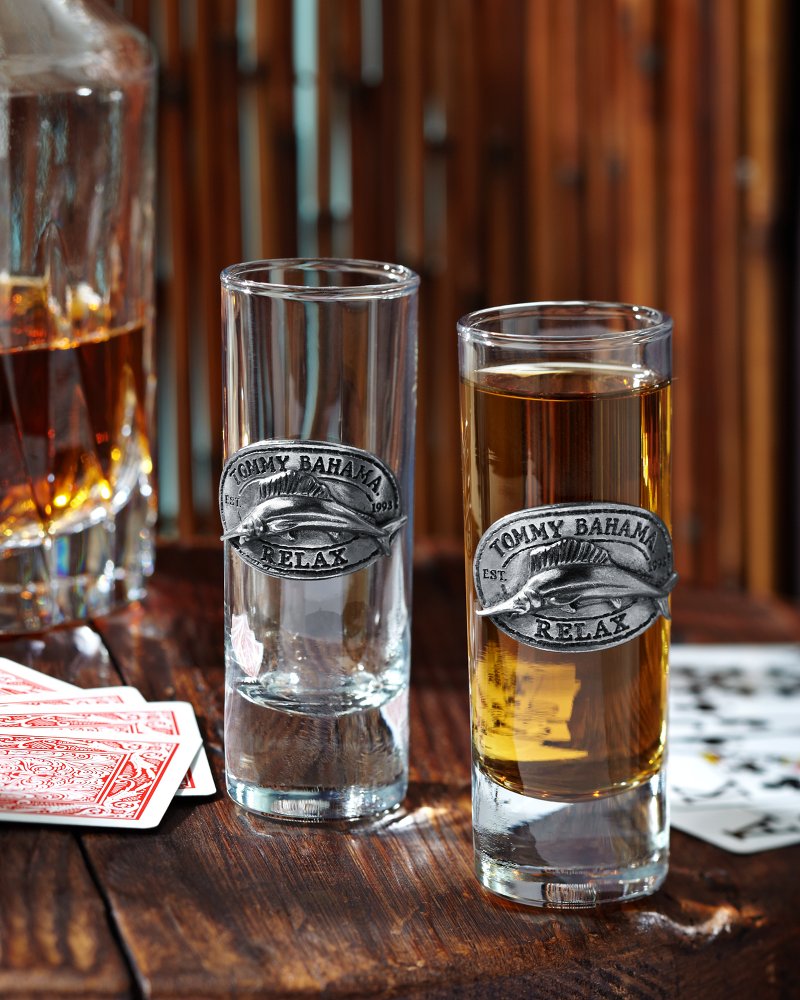 Relax Shot Glasses - Set of 2 (# TH30455)
$32.00
A good-time necessity for your barware collection, this pair of shot glasses lets you party in refined style anytime. Adorned with "Relax" sailfish logos of fine pewter, they serve up a slice of the island life while serving shots of your favorite spirits.
Glass; pewter
Each 2" in diam. x 2" tall
Hand wash in warm, soapy water
Imported
TH30451
Relax Shot Glasses - Set of 2
5
5
so far so good
love the look of these shot glasses,no problem so far with the pewter falling off ....these are very classy looking& good price
April 22, 2013
Not what was expected.
The shot glasses I received are not what was shown in the picture. What I received are approximately 3in tall slim glasses. They are fine but I would have preferred the more traditional shot glasses shown.
December 28, 2011
What a Christmas present bust!
I bought these shot glasses as a stocking stuffer for my boyfriend. First - the shot glasses recieved were not even the same ones that are pictured. When you buy these you are actually buying tall shot glasses. Second - After opening them, we rinsed them with water & got ready to celebrate with a Christmas shot. Before we could even put liquid in the glass, the "fine pewter" emblem fell off. I am extremely disappointed in these glasses and will hesitate to buy any glass or barware from now on.
December 27, 2011
Not the same as the picture.
I received these in late November and they were not the same as the glasses pictured. I received very tall shot glasses which are much less functional.
December 21, 2011
Shot glasses are nice, but one of the emblems wasn't even attached to the glass.
Once again, I received an item that was broken. I ordered SEVERAL 'bar' type items, 4 of which were 4 of these shot glasses. One of the shot glasses' emblems wasn't even attached, and one of the 4 coasters I received in my large order was broken. This isn't an isolated incident, because last Christmas I ordered several items, and 2 of the 4 small plates I ordered showed up broken and chipped. Disappointing, and makes me apprehensive to order things via mail in the future. I'm going to try to glue the emblem back on..
December 13, 2011