Barrel Blend Humidor (# TH31793)
$325.00
For the aficionado who treasures a great cigar, this well-appointed humidor is a good-life essential. Designed to hold up to 100 cigars, it will keep your prized cache preserved at the perfect temperature for long-term storage and enjoyment. A digital hygrometer with an external, easy-to-read gauge and humidification device for superior humidity control are housed in the beautiful, high-gloss mahogany. Our original "Barrel Blend" artwork adorns the lid.
Mahogany with glossy finish
15.2" x 10.2" x 7.25"
Holds up to 100 cigars
Barrel Blend artwork on lid
Imported
TH31793
You Might Also Like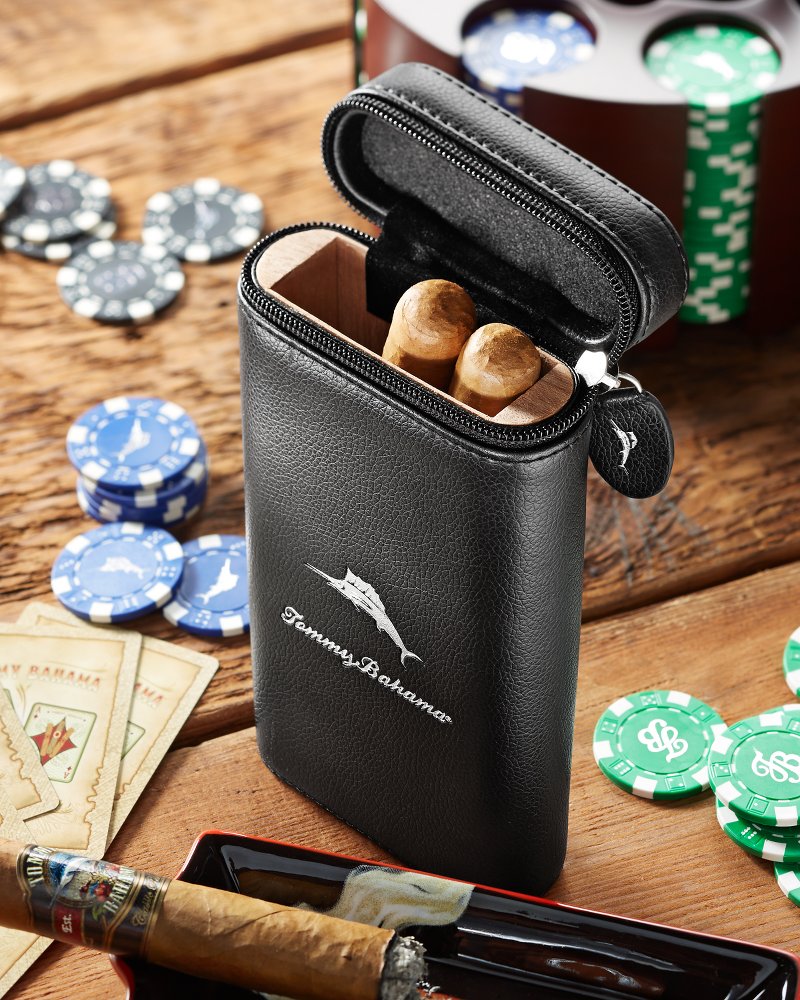 Zip-Top Humidor
$82.00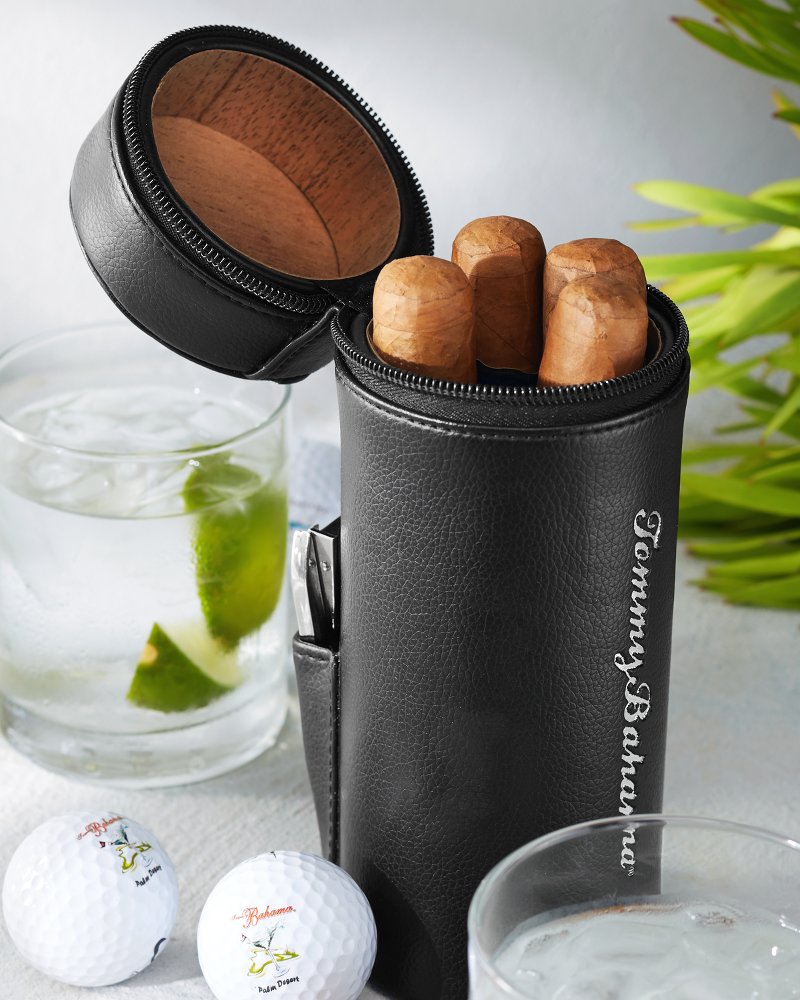 Portable Golf Humidor
$78.00
Excellent Humidor but
The humidity beads had to be thrown away because of Very strong odor of plastic, fortunately I noticed it before I put cigars in. First beads ever had to chunk. I kept the case beads were in and put Bovida pack in it instead. The Humidor looks great and seals excellent when shut, I like the digital display outside the box so as not to have to open to see humidity % and temp. Nice looking lock to, when grandkids come over thats when I lock it.
June 18, 2014
Excellent Humidor
New is the artwork only and the rest of this humidor is identical to the one I have for number of years now, my pride and joy, distinctive looking peace that immediately after arrival gained the status of centerpiece in my basement/mancave. Ordered online after one of Cuban vacations when I realised that old humidor I had was not enough to hold cigars I brought back with me. Top quality is in every detail of this humidor: good design, tidy workmanship, improved temperature and humidity gauge. Not sure if it is made of mahogany or cedar or some other type of wood but it definitely functions fine maintaining almost constant internal humidity all year round. I believe that there is an error in the description that says about maintaining perfect temperature: this is not a beer fridge but humidor designed for cigar storage, although one lady almost convinced me to give it to her because it would make perfect chest for her collection of shiny thinks.
June 15, 2014