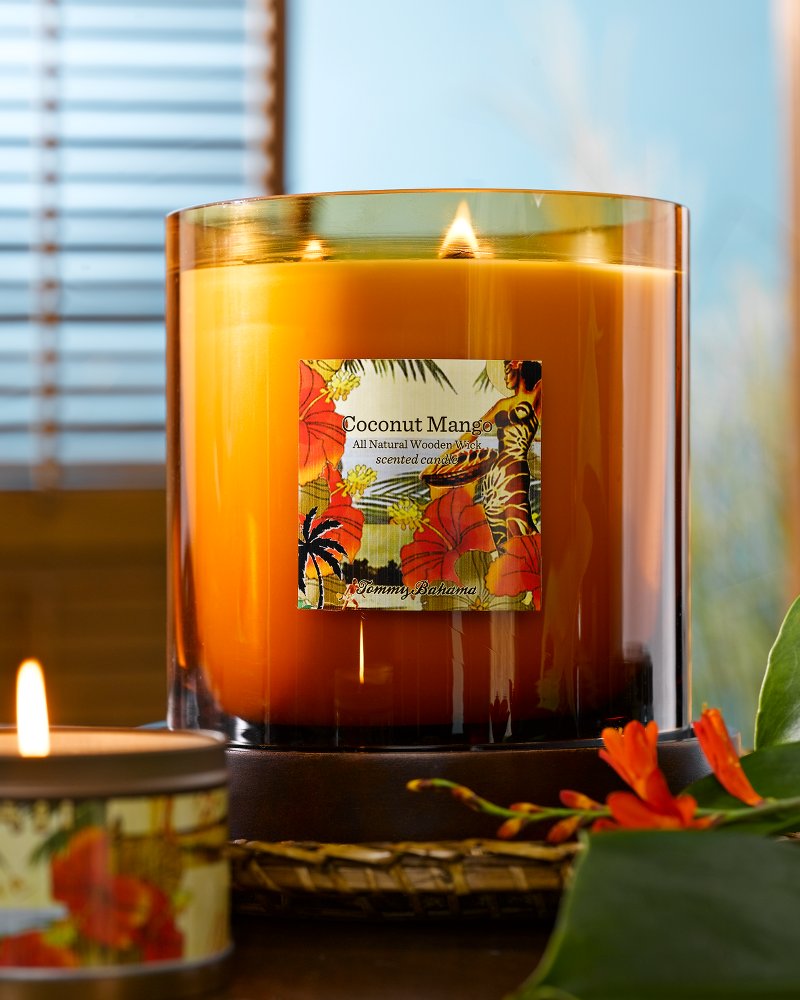 3-Wick Poured Jar Candle with Wooden Lid — Coconut Mango (# TH30574)
$88.00
This large, 3-wick poured candle is an elegant option as a table centerpiece or an entryway accent. Made with our pleasing Coconut Mango scent, it will inspire thoughts of the tropics with every breath you take. The wooden lid even doubles as an attractive base!
Burn time: 110 hours
Candle (without lid): 5.75" in diam. x 6" tall
(6.75" tall when using lid as a base)
Lid: 6.5" in diam. x 1.25" tall
Coconut Mango: Notes of coconut, pineapple, mango, papaya, guava and island vanilla
Imported
TH30574
You Might Also Like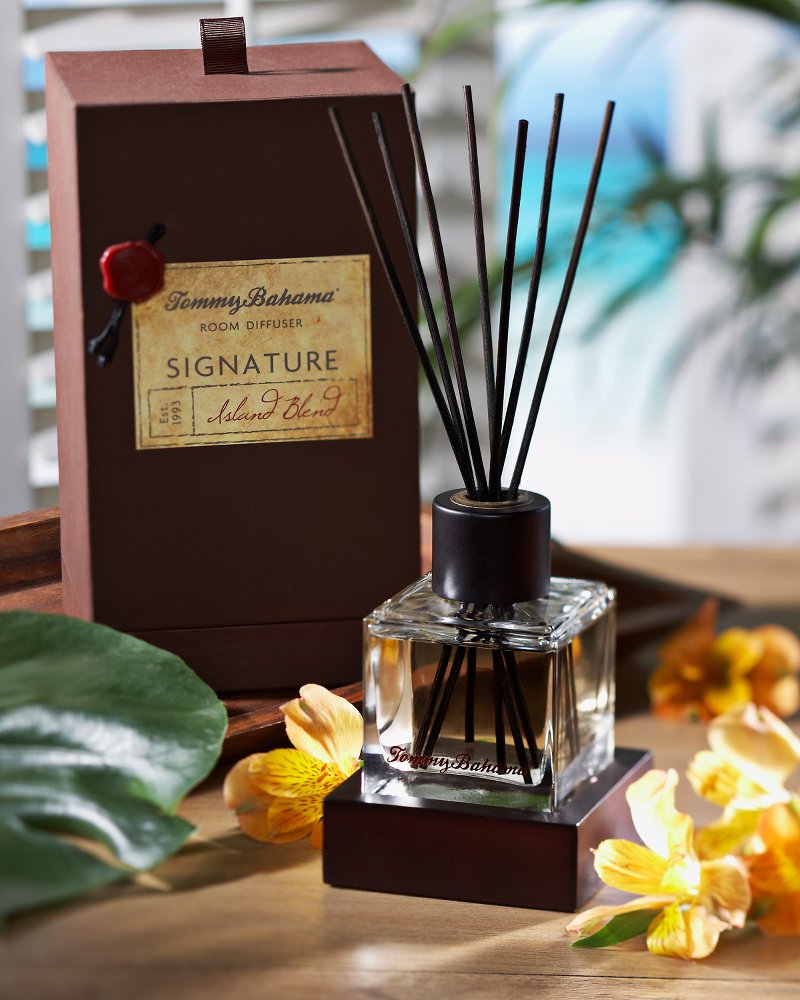 Island Blend Room Diffuser
$68.00
3-Wick Poured Jar Candle with Wooden Lid — Coconut Mango
11
11
Love this candle.
Love this candle. The size, the color, the scent, everything. On top of everything else, it simply looks cool.
August 26, 2013
Very Fragrant
This 3-wick poured candle is a real treat! I am on our third candle. I don't burn it everyday so the candle does last a long time. The scent is very fragrant, it will fill a large room. Of the three scents I've tried, my favorite scent so far is Coconut Mango. It comes in a beautiful jar and the wooden lid becomes a base. Like I said, this candle is a treat . . . . but Tommy Bahama, I do question why the price on this candle has taken such a drastic increase. The price increased from my second candle to my third by 35%. The price went from $65 to $88. Why? Nothing about the candle has changed, with the exception of the wick, which is now a wooden wick. And honestly, the wooden wick doesn't burn the wax evenly across the candle. I want to keep buying these candles, but due to the drastic price increase I will burn the one I have more sparingly and will have to rethink "treating" myself to such a nice candle in the future. I would give this candle 5 pineapples if the candle didn't see such a drastic price increase.
July 26, 2013
Smells great
Smells great and last a long time, this is my 3rd one, a little expensive up front but well worth it.
June 11, 2013
The perfect accent piece!
I have wanted this candle for years and i finally made it happen last month and was able to use my 50 off 100 reward card. It is pretty expensive but smells amazing. I just take the top off without burning it and the room smells amazing. This is more for decoration than anything else for me. Love it!
May 20, 2013
Crackling candle!
in addition to smelling and being beautiful looking, burns and crackles like a real fire.
May 19, 2013
I love the candles and they fill open spaces with a great smell
I love these candles. I have large open spaces and the candle's scent fills the rooms with a delightful aroma. I have 2 of these candles. I just wish that there were candle refills to fit the glass container. I will buy more because they last a long time and I have never had a candle that smells so good or looks so good
April 29, 2013
So disappointed, one wick will not stay lit.
I love TB candles, mostly the wood wick. BUT, not these candles, they are expensive to have to fight constantly to keep all three wicks lit and burning. I will not buy again unless they improve the quality.
April 9, 2013
this candle has a wonderful scent.
This candle fills our kitchen with a delightful scent that reminds me of our annual escape to the Florida guff coast.
February 2, 2013