Beach Walker Canvas Sandals (# TFM00108)
$58.00
Slip into these flip flops and you'll be ready for any sunny day stroll. Made with cotton canvas uppers, they have molded orthotic footbeds, EVA midsoles and rubber outsoles for incredible support and all-day comfort. Our Tommy Bahama® logo adorns the footbeds and our sailfish is embroidered on the uppers' nubuck leather patches.
Cotton canvas uppers and footbeds
Leather toe posts
EVA midsoles
Rubber outsoles
Tommy Bahama® logo printed on the footbeds
Embroidered sailfish on nubuck leather upper patches
Imported
TFM00108
You Might Also Like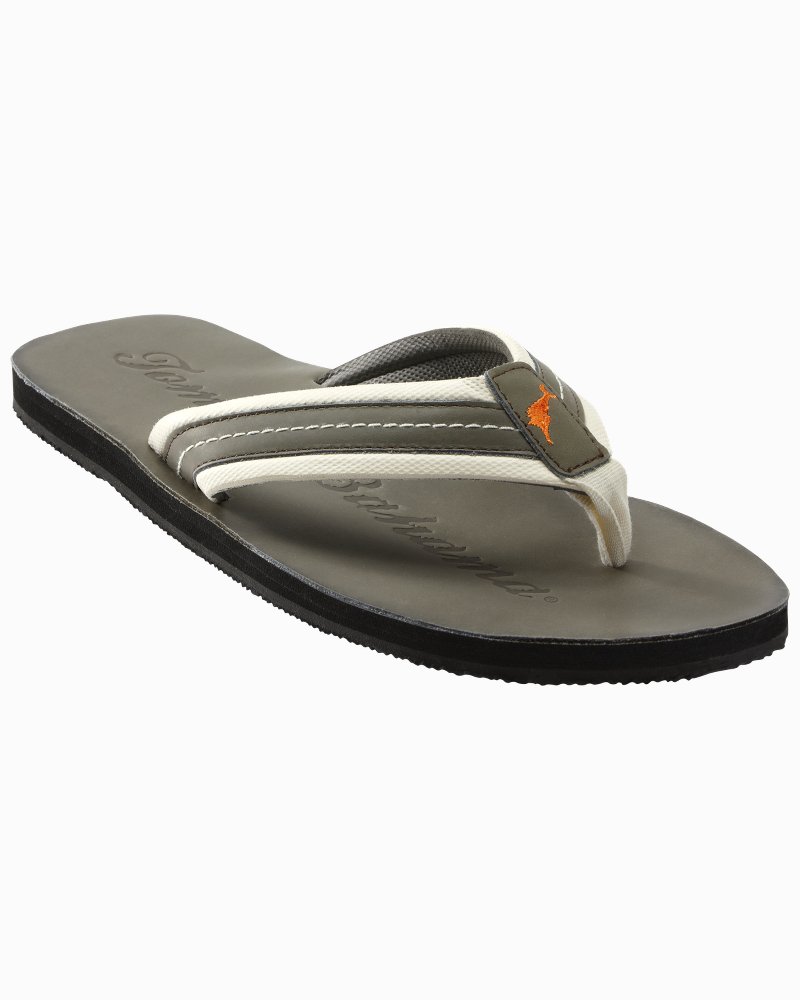 Tallon Leather Inlay Sandals
$58.00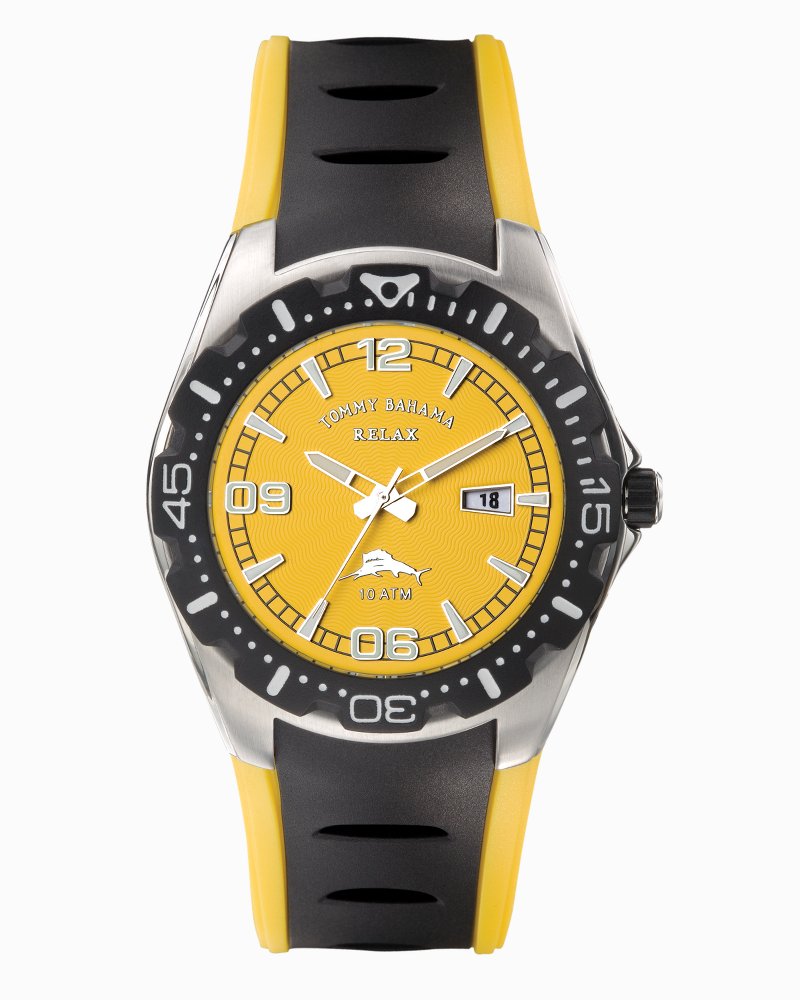 Beach Cruiser Watch
$95.00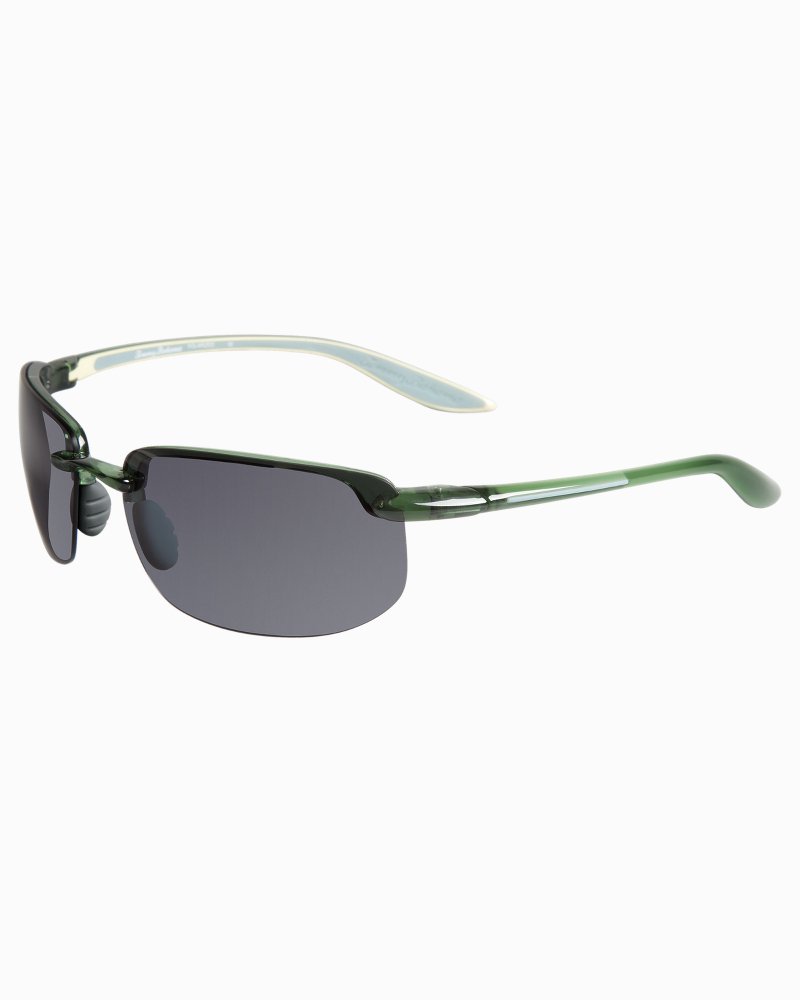 Gulf Breeze Sunglasses
$115.00
Beach Walker Canvas Sandals
77
77
Great looking shoe but fell apart
I purchased these shoes in the summer and loved them until the sole separated and had to return them for another pair. Haven't had the new pair long enough to see how they hold up but really like the fit, comfort and as always the way TB handled the return
October 14, 2013
EVEN BETTER THAN REEF.
This last trip to Maui, I bought these sandals and a pair of reef. Gotta say, that apples to apples, these are head and shoulders above. I usually need a lot of support an I was worried, but these came through.
October 12, 2013
Wide width, good for gout sufferers
I had to look around a while to find sandles that were wide enough for my extra-wide feet. And they fit in the right places to avoid the big toe joint that gets so sore with a gout attack. They look good too. Only drawback is they're still rubbing a sore spot under the strap on one side. Hopefully that will go away when I break them in a bit more, or develop tougher skin in that spot. But overall I'm glad I had them to wear this week with gout because I couldn't get any other shoes on.
October 5, 2013
Substandard
I have now ordered THREE pairs of these type sandals and ALL off them have fallen apart within days.
September 24, 2013
SANDLE FRONT IS COMMING APART
JUST PURCHASED SANDLE AND THE FRONT TOE AREA IS COMMING APART DIDN'T KNOW WHO TO WRITE ABOUT THE PROBLEM SO I'M GLAD THEY HAD THIS REVIEW MAYBE I CAN SEND THE SANDLE BACK AND GET ANOTHER PAIR THE SANDLES ARE GREAT JUST MUST OF RECIEVED A BAD PAIR THANK YOU BOB C
September 9, 2013
A must have! Comfortable with just the right look!
Love these shoes. I had them in the blue and decided to get them in the black and tan. Great flip flop! A must have...goes great with everything from your my dressy linen slacks to my shorts to my jeans.
August 5, 2013
Dissappointed
These were a Father's Day gift for my husband, who loved them until the soles started separating. Badly. Tried several solutions to re-adhere the sole to the bottom of the sandal to no avail. Disappointed to say the least.
August 5, 2013
Comfortable fit, almost to loose, depending in foot size, but really like the looks, style.
Really like the look, comfortable, almost to loose a fit,
July 20, 2013