Rosewood Humidor - Originally $174.00 (# TH31213)
$87.00
We wish we'd made more, but this product is SOLD OUT.
Generously sized to hold 75 cigars, this rosewood-finished mahogany humidor is a refined staple of any cigar buff's repertoire. A bead-filled humidifier and digital hygrometer, which both attach magnetically to the underside of the lid, help maintain optimal cigar storage conditions. Our sailfish icon is burned into the inner lid. Scoring accents and our Tommy Bahama® logo decorate the exterior.
Mahogany with rosewood finish
14" x 9" x 5.5"
Originally $174.00 - Now $87.00
Digital hygrometer and bi-directional humidity beads (not pictured); instructions included, Holds 75 cigars
For best care results, use a soft cloth and furniture polish to preserve the wood
Cigars in photo not available; cigar cutter, lighter, ashtray, decanter and glasses sold separately
Imported
TH31213
You Might Also Like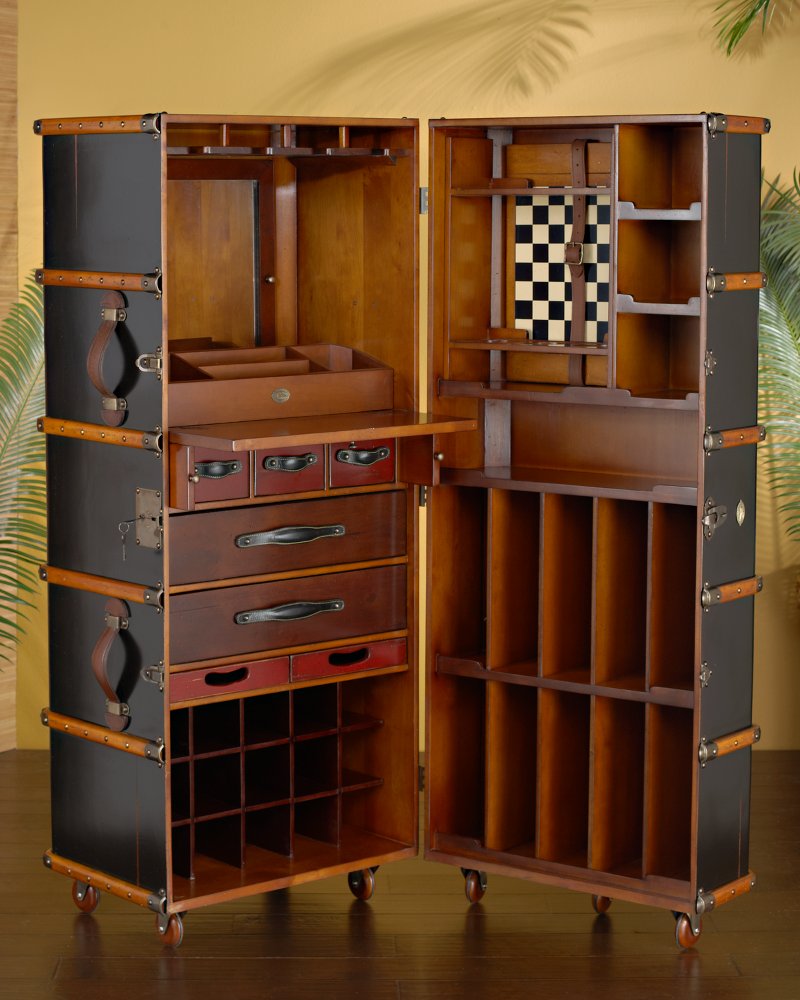 Black Steamer Trunk Bar
$2,650.00
Rosewood Humidor - Originally $174.00
5
5
Classic Humidor, worthy of Hemingway!
This humidor is a fantastic conversation piece to have in your living room or to take out on the patio to enjoy a good cigar and some rum - fits enough cigars to keep the whole party satisfied, yet has a beautiful wooden exterior that doesn't clash with the rest of the your decor. Can't recommend enough! Be sure to dip the cigar in your rum for a perfect beach experience!
November 23, 2013
a fine resting place
this beautiful box is actually holding my dad's ashes-he loved marlin fishing and was a big tommy bahama fan-
October 12, 2013
This humidor was a gift to my husband. It is beautiful and well-made. He loves it.
My husband loved this humidor. It is compact but attractive. The rosewood seems sturdy and is a beautifull addition to his office.
July 18, 2013
Beautiful case!
I have had this for a few weeks now and it is by far the best humidor that I have owned. It keeps my cigars in perfect condition without constantly refilling the hygrometer.
July 12, 2013
Great humidor
Great Humidor. It keeps the humidity really well. The only problem I have is that the part that tracks the humidity does not work. Other than that great product.
June 29, 2013