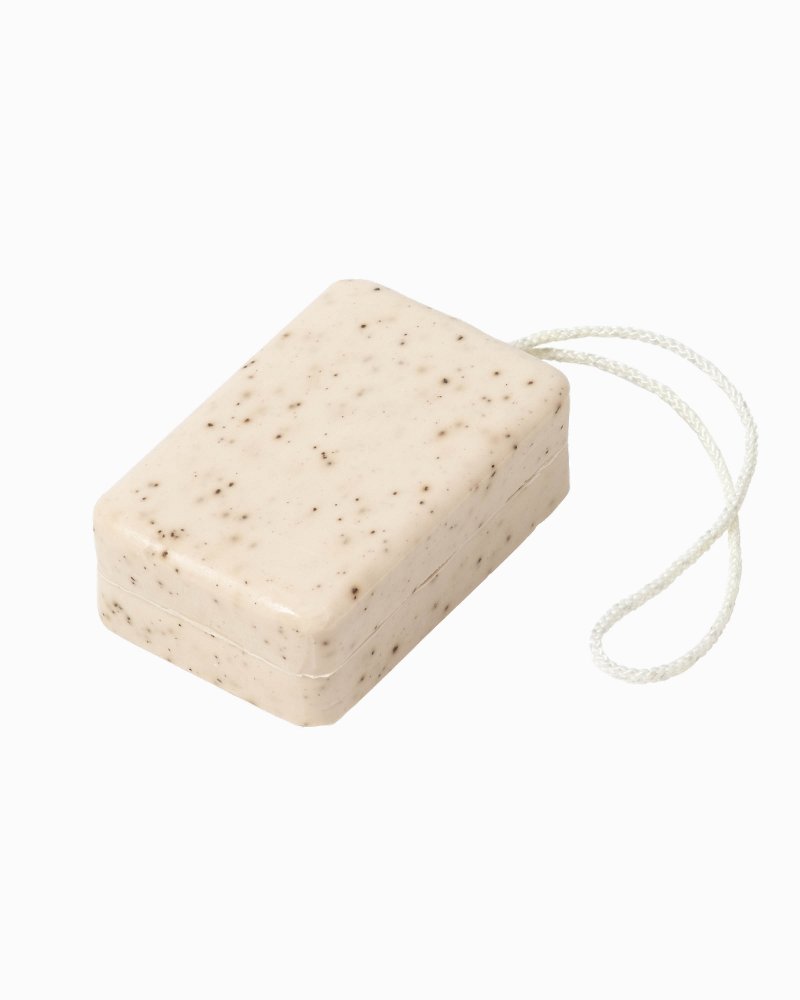 Exfoliating Soap-On-A-Rope (# TH7394)
$16.50
Exfoliating? Who cares about exfoliating? Well, you should. Infused with subtle scents of coffee bean, tobacco flower and citrus, our soap on a rope helps gently scrub away dry skin.
Shipping restrictions apply [
details
]
Exfoliating Soap-On-A-Rope
7
7
Soap on a rope!
I love this, to bad they don't sell it anymore, can only be bought as part of a gift package. Has great exfoliation and a citrus scent. Lathers up great too and last forever.
March 6, 2013
Nice Match to the Vintage Paradise Shampoo
Picked this up in Newport along with the matching lotion and shampoo. A little rough but that's the idea. Great scent, however next time I just went with the Shower Gel. Both are great, just depends on your preference.
February 19, 2013
Best Soap On The Market
This soap is great, I always buy multiple bars as to have on hand or for gifts. The pricing is also good for the quality of this Soap, I would highly reccomend this product and forget about that loufa!
November 2, 2012
Great aroma, light & refreshing scent
I love the smell of this soap, the aroma from the coffee beans, tobacco flower and citrus, are refreshing and help wake me up in the mornings. The aroma is not overpowering the way some fragrance's soap on a rope products are.
July 10, 2012
Truely a wonderful soap.
My husband loves this soap, it smells good, it exfoliates and last quite a long time. It's a stocking stuffer staple around here.
December 11, 2011
Your skin is fresh and clean.
i am always looking for the best of things and have now have found the best soap. I just purchased 6 boxes to give to my best friends. Jim
August 9, 2011
great on the skin
This bar cleanes and leaves your skin moist not dry like most soap. I use this bar every day and it has last me for two months. Great purchase. i recommend the shampoo from the same product line.
August 2, 2011